Resources
2021-22 School Year: 180 Days of Excellence
Returning to In-Person Learning for 2021-2022 from Seattle Public Schools (SPSTV) Vimeo.
2021-22 School Year
Seattle Public Schools is planning for five full days of in-person instruction at all 104 schools beginning on September 1, 2021 as required by the state.
We are committed to working with our families, students, and staff to open schools and welcome back all students while continuing to prioritize the health of our school communities.
As we plan for the 2021-22 school year — 180 Days of Excellence — we will be on focused creating the conditions necessary for students to thrive. Seattle Public Schools will provide high-quality and engaging learning, a culture of care for students and staff, and will be prepared to respond to the needs of our students and school communities.
We will share regular planning updates on this webpage and through School Beat, the district newsletter, including information for new and returning families, students of all grade levels and schools, and details on nutrition, transportation, family engagement, and more.
First Day of School
September 1 for 1-12 Grade
September 9 for Kindergarten and Preschool

PreK/K Family Connections Conferences September 1-3.
PreK-K Connects: September 7-8. Additional time for teachers, families, and students to meet outside of Family Connection conferences
School start and end times (bell schedule): Most schools will resume pre-pandemic start and end times. You can view bell times on your school's website. The Seattle School Board will take action on the 2021-22 transportation standards, including bell times, in August.
Meals: Breakfast and lunch will be provided at no cost for all students at all SPSSeattle Public Schools schools. Meals will look different in order to follow required health and safety protocols. Each school layout is unique, and so each has developed their own meal plan including use of classrooms, outdoor covered areas and tents, gyms, and common spaces to support required physical distancing during lunch. Meals will be grab and go and provide students with a variety of hot and cold options.
Not all schools have a safe, appropriate space to hold lunch outdoors permanently and for any school there will be times when lunch will have to occur indoors such as heavy rain, snow, extreme wind, and unsafe outdoor air quality (e.g., smoke). SPSSeattle Public Schools can safely implement lunch plans that allow all students to eat inside with the use of effective mitigation strategies, which you can view in the health and safety section below.
Transportation: For the 2021-22 school year, all students who qualify will receive district transportation. There may be delays on some yellow bus routes during the start of school while our vendor, First Student, hires and trains more drivers. The Transportation Department is actively working on alternative options to increase access.
In the event of a bus delay, Transportation will send a voice or text message to the contact number on file for your student. If you have moved or have a new contact phone number, please update your student's information with our Enrollment team and email transdept@seattleschools.org with your student's ID number and the new address or phone number. This way, we can update your student's route and contact information to ensure the proper bus route assignment, and that voice or text messages are sent to the right contact number.
All high school students and some eligible middle school students will receive an ORCA card. Students eligible for ORCA Cards may pick them up from their school during orientation or on the first day of school. For information about eligibility for ORCA cards and yellow bus transportation, please contact transportation via Let's Talk.
Child care: Schools and child care providers are working on a building-by-building basis to best support child care access. Learn more and view a list of child care providers.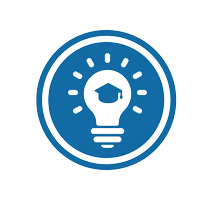 High Quality Learning Environments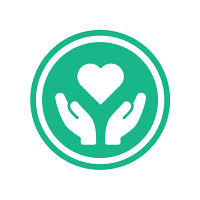 Student and Staff Wellness and Health Safety
Healthy and Safety Protocols for 2021-2022 from Seattle Public Schools (SPSTV) Vimeo.
SPSSeattle Public Schools continues to follow the requirements and guidance of the Washington State Department of Health (DOH), Labor & Industries, and Public Health – Seattle & King County as we plan for Fall 2021. Labor & Industries, and Public Health – Seattle & King County as we plan for Fall 2021.
This school year, new COVID-19 prevention strategies will be implemented in response to public health guidance. Vaccination and face coverings/masks are the most effective tools to prevent transmission of COVID-19. Seattle Education Association (SEAA union for Seattle teachers.) and Seattle Public Schools (SPSSeattle Public Schools) have reached a tentative agreement to support layered COVID-19 health and safety strategies to protect our schools and communities. We will work with labor partners as needed to adopt new strategies designed to keep our communities safe.
Symptoms of COVID-19 may include:
Fever or chills
Cough
Fatigue
Headache
Sore throat
Nausea or vomiting
Congestion or runny nose
Diarrhea
New loss of taste or smell
Muscle or body aches
Difficulty breathing
2021-22 Health and Safety Protocols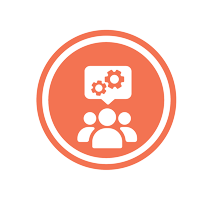 Responsiveness
SPSSeattle Public Schools uses culturally responsive ways to engage so we build trusting relationships and empower the voices of those who can help us meet these needs.
---
Town Halls
As we plan for a return to full-time, in-person learning this fall, we are committed to keeping families informed and engaged. Join district leaders for virtual town halls to get the latest updates on fall planning and ask questions.
Watch a recording of the August 24 Town Hall
Recent Announcements
Beginning on Monday, October 18, Seattle Public Schools will be suspending approximately 142 bus routes.
Justice for George is a day to remember George Floyd and call for funds to be directed towards social programs and education.
Meet the native artist Andrea Wilbur-Sigo, Squaxin Island, Skokomish, whose work is featured on the new
SPS
Seattle Public Schools
websites!…
---
Feedback