Careers
Jobs at Seattle Public Schools
How to Apply
Create an applicant profile by selecting the "Sign In" link in the top right corner.
Sort or filter job opportunities.
Apply when you find one that fits your skills and interests!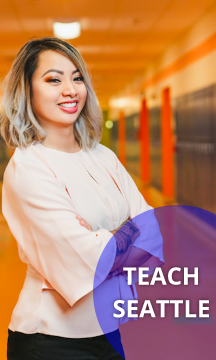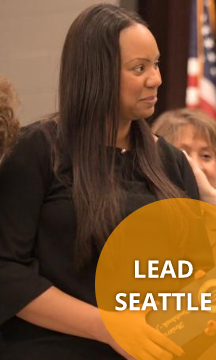 Lead in Seattle
If you are committed to working in a learning organization that values and acts on a vision of eliminating the opportunity gap and working to support school staff in the ability to do so, then Seattle Public Schools is the place for you!
Learn more about Leading in Seattle
Apply Today!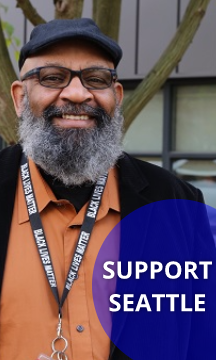 Support Seattle
We have amazing, dedicated staff who support high levels of student learning for every child, in every classroom, each and every day.
Apply Today!
SPS Diversity Hiring Initiative
Seattle Public Schools is a high-performing district for many. Yet, unacceptable gaps persist. We have amazing, dedicated educators, school leaders and support staff who are closing those gaps daily, serving as a national model for ensuring educational and racial equityProviding equitable access to opportunities, resources and support for each and every for students. Won't you join us in this groundbreaking, life changing work?
SPSSeattle Public Schools strongly supports the use of preferred pronouns during all stages of the application and hiring process.
Job Descriptions
Read all Seattle Public Schools' job title descriptions with education, knowledge and experience requirements.
Read Job Descriptions
Hard-to-Fill Bonus
The following positions have been designated as a hard-to-fill for the 2022-23 school year and are eligible for a $500 signing bonus, payable October 1, 2022.
New or transferring employees into hard-to-fill positions for the first time are eligible to receive the bonus; no more than one bonus per year.
Special Education Teachers

Resource/Access
Self-Contained Classrooms

Deaf and Hard of Hearing Teachers
Vision Specialists
Nurses
National Board Certification
Educators who hold a national board certificate for the entire duration of the year are eligible for an annual bonus of up to $5,705. Educators may receive an additional bonus up to $5,000 based on the teacher's percentage of time spent at a qualifying school as determined by OSPI (full-time equivalent (FTEThe amount of staff time required in a part-time position expressed in) as reported by the employer).
For more information on this bonus visit OSPI National Board Bonus page.
Fill Out a Job Interest Card
Complete a job interest card to be notified when a position opens.
SPS Career Help
SPS Career Opportunities