Volunteer
Volunteer at SPS
To translate, use the Google Select Language button located at the top right of this page. Español: Vea el sitio en su idioma, Af-Soomaali: Ku fiirso Webside-ka SPSSeattle Public Schools More Luqadaada, 中文: 用您自己的語言查看西雅圖公立學校網站 谷歌, Tiếng Việt: Xem trang web SPSSeattle Public Schools More bằng ngôn ngữ của quý vị
Quick Links
Seattle Public Schools encourages parents, family members, organizations, businesses, and other community members to volunteer with us!
Volunteers make a BIG difference in the classroom
When volunteers commit to serving at a school, students achieve higher grades, have access to more opportunities, and gain community connections to help them thrive.
Research shows that students who receive direct support from volunteer tutors achieve higher grades, test scores, and are more likely to graduate.
When volunteers provide clerical support to staff, educators have more time for instruction and individualized support for students.
Volunteers make programs supporting the lowest-income students possible: Friday food backpacks preventing weekend hunger, school supply drives, etc.
Schools with large numbers of volunteers offer students more learning experiences through clubs, field trips, enrichment.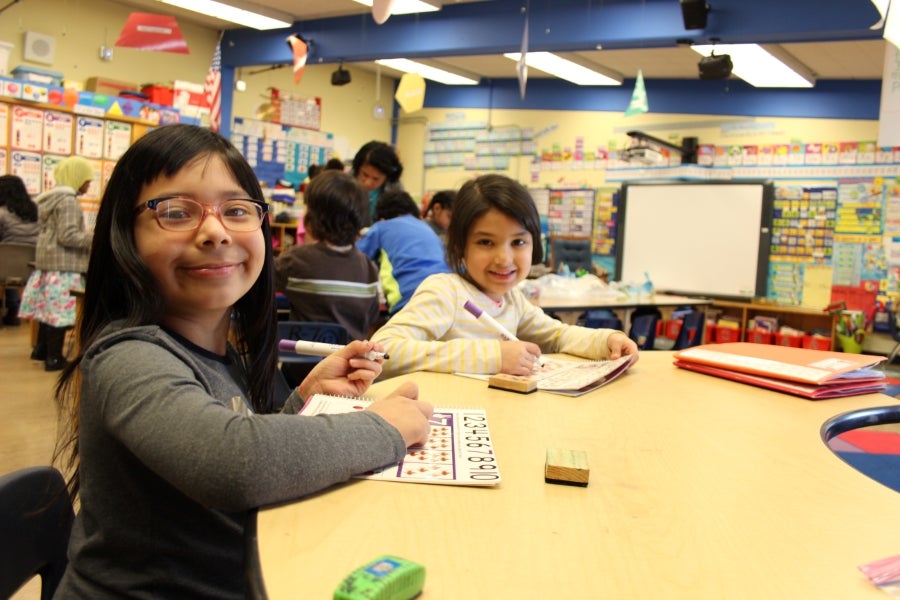 Can every school count on volunteer support?
SPS-wide, schools enjoy tremendous volunteer support with over 20,000 individuals available to help. Unfortunately, some schools receive hundreds of volunteer applications while others only a few.
On average *, Title I schools receive 100 volunteer applications per year, compared to 250 for the remaining schools. The higher the percentage of low-income scholars in the school, the fewer volunteers are available to support classrooms.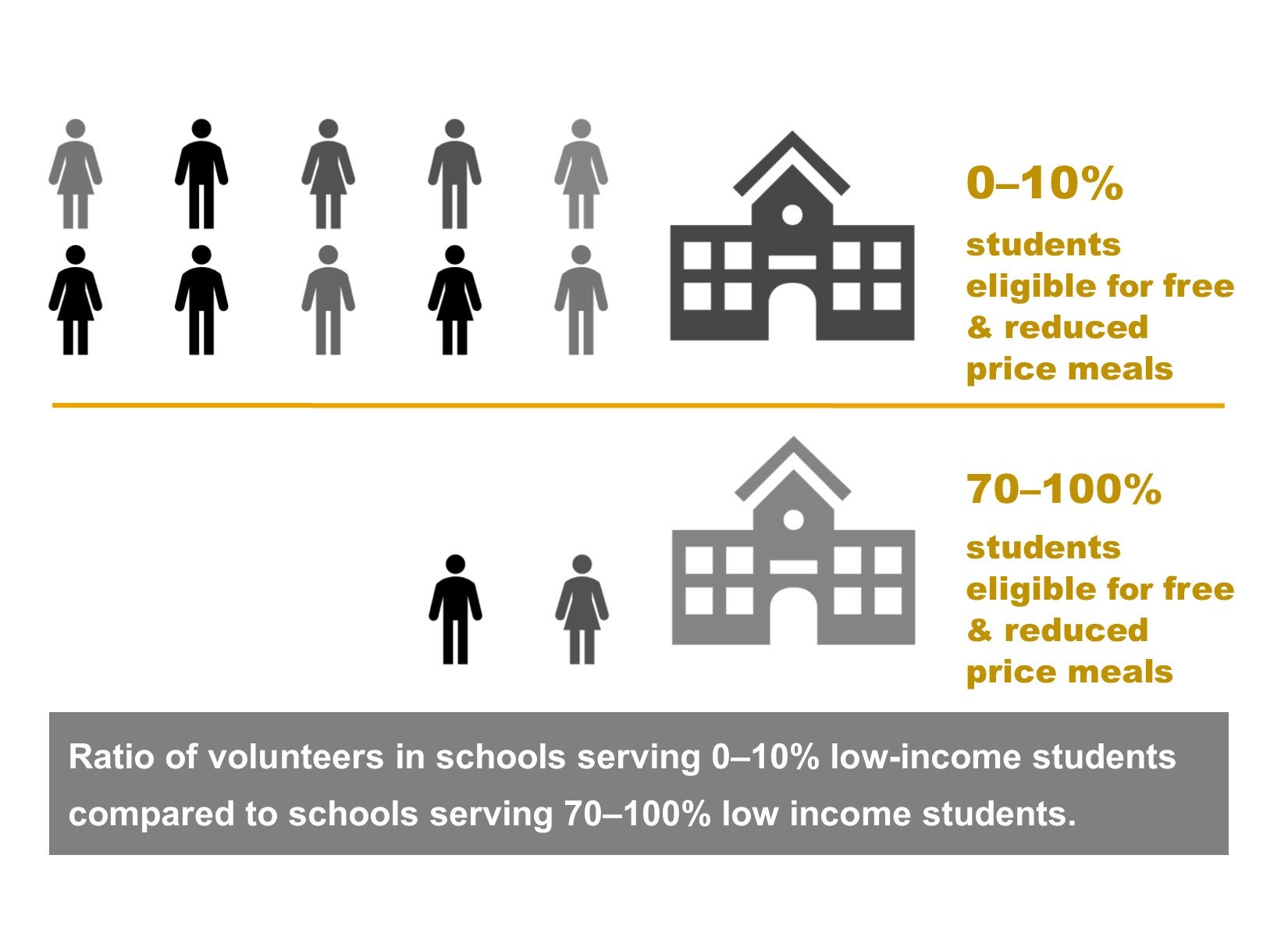 Step Up for Equity
Volunteer where the need and opportunity for impact are the greatest
Help a student get closer to meeting academic goals, feel supported and more confident coming to school. Volunteer for 1-2 hours every week to show your support for "Title IFederal program designed to ensure that all children have a fair, equal, More" schools!
If tutoring is not for you, how about organizing books or instructional materials?
Want to make sure students don't go hungry over the weekend? Help stuff backpacks with food on Fridays.
For lasting impact and the most rewarding volunteer experience, make a 3-month commitment to one classroom or program. This is a big ask, as are volunteer needs in Title IFederal program designed to ensure that all children have a fair, equal, More classrooms. By showing up at the same school regularly, you show students that their success matters to you and that their school is supported by the community. You also develop rapport and trust while learning how to best support your scholars and can make a big impact on their lives.
Reny Mathan and Melissa Bean volunteer weekly at Northgate Elementary as tutors and classroom helpers in Mrs. Mulder's Kindergarten Classroom. Reny (sitting on the left below) intentionally selected Northgate Elementary (one of our Title 1 schools) for her volunteer service.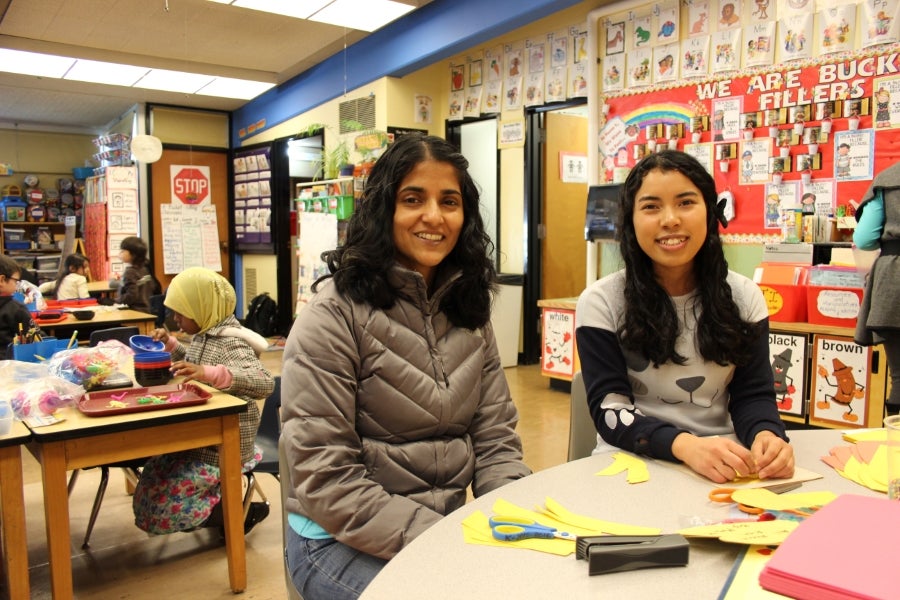 "Volunteering at Northgate Elementary gave me an opportunity to put my efforts where I felt they were needed and appreciated, and where I could feel I was making a difference, whether it be helping teachers with class prep or students with learning."
What are Title I schools?
Title I schools have high numbers or percentages of disadvantaged students who:
live in poverty,
are homeless or lack stable housing,
live in foster homes,
regularly experience food insecurity,
lack access to after-school academic supports.
* Based on 2017/18 school year data for K-8 schools.
Friendly URL for this page is: www.seattleschools.org/volunteer
Contact
For questions about available volunteer opportunities or the status of your volunteer application, please contact the school or site where you would like to volunteer.
For questions about Volunteer Program procedures and policies, contact us here.