Volunteer
To translate, use the Google Select Language button located at the top right of this page. Español: Vea el sitio en su idioma, Af-Soomaali: Ku fiirso Webside-ka SPSSeattle Public Schools More Luqadaada, 中文: 用您自己的語言查看西雅圖公立學校網站 谷歌, Tiếng Việt: Xem trang web SPSSeattle Public Schools More bằng ngôn ngữ của quý vị
Quick Links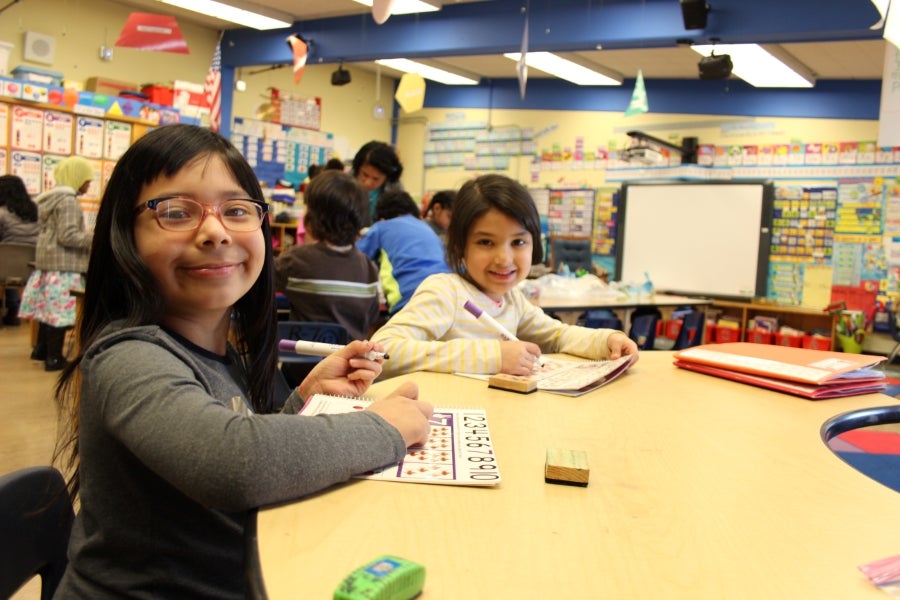 Seattle Public Schools encourages parents, family members, organizations, businesses, and other community members to volunteer with us!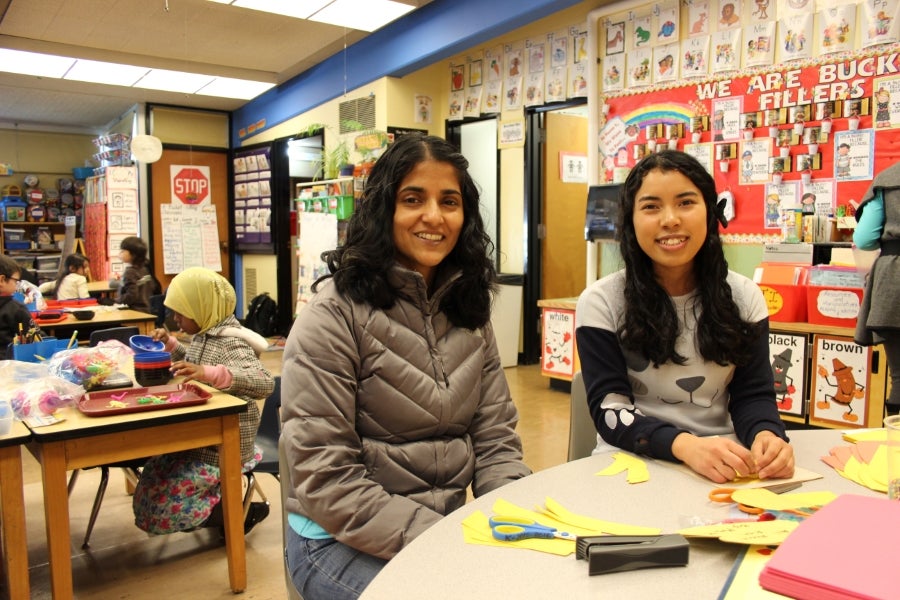 Photo: Reny Mathan and Melissa Bean volunteer weekly at James Baldwin Elementary as tutors and classroom helpers in Mrs. Mulder's Kindergarten Classroom. Reny (sitting on the left below) intentionally selected James Baldwin Elementary:
"Volunteering at James Baldwin Elementary allowed me to put my efforts where I felt they were needed and appreciated, and where I could feel I was making a difference, whether it be helping teachers with class prep or students with learning."
The friendly URL for this page is: www.seattleschools.org/volunteer
Contact
For questions about available volunteer opportunities or the status of your application, please contact the school or site where you would like to volunteer.
For questions about Volunteer Program procedures and policies, contact us here.