Learning Opportunities
Thank you for your interest in learning how to more effectively support SPSSeattle Public Schools students and schools! Below are currently available learning opportunities for SPSSeattle Public Schools volunteers. New video tutorials and training resources are added regularly so please check back again soon.
Cultural Competency and Antiracist Practices
Duration: One hour, strongly encouraged for all volunteers supporting SPSSeattle Public Schools students directly
Seattle Tutoring Coalition Presents a Foundational Workshop on Cultural Competency and Antiracist Practices – Creating Healthy Relationships with Youth: Do No Harm
Build your skills as an anti-racist tutor! This self-paced training covers identity, culture, relationship building and power-sharing. Contact us to request the pre- and post worksheets.
LGBTQI+ Inclusion
Duration: 10 minutes, strongly encouraged for all volunteers
Research shows the positive impact of LGBTQIA+ inclusive schools on the achievement of students, particularly LGBTQIA+ students of color furthest from educational justice, as well as the benefits to their non-LGBTQIA+ classmates. The following video offers strategies and helps volunteers build skills for supporting Lesbian, Gay, Bi, Transgender, Queer/Questioning, Intersex, Asexual, Plus (LGBTQIA+) students and affirm the inclusion of LGBTQIA+ students, staff, and community in Seattle Public Schools.
Learn more LGBTQ+ programs, curriculum and support at SPS.
2021-22 School Year Health & Safety Course for Volunteers
Duration: 25 minutes, recommended for in-person volunteers
The following 25-minute course is recommended for all volunteers who support schools and students in person. Click on the image below to start. Once completed, you will be prompted to fill out a form and print or pdf it for your records.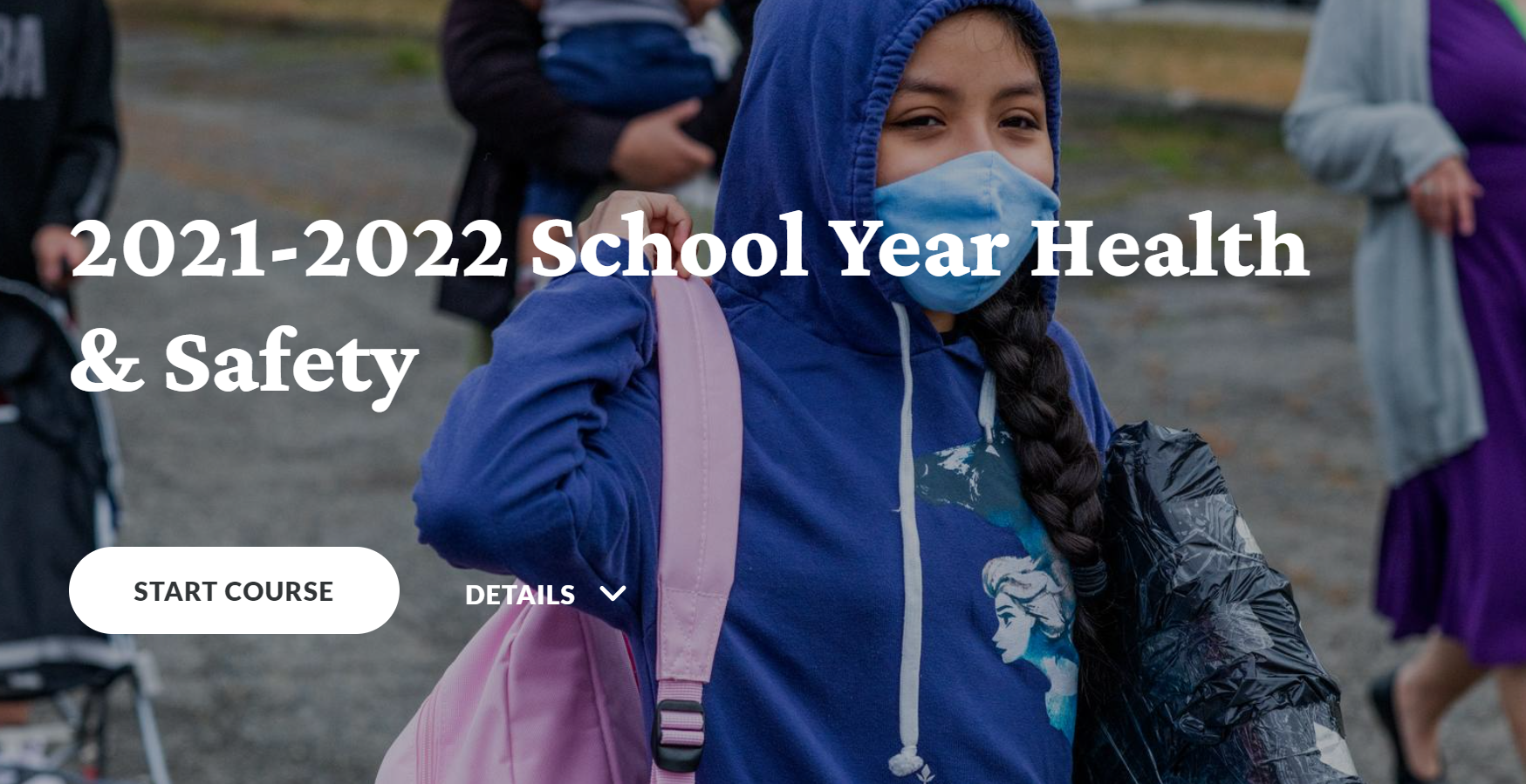 Adult Sexual Misconduct Prevention 
Duration: 25 minutes, required for all school volunteers prior to starting service
All SPSSeattle Public Schools volunteers are required to complete the online Adult Sexual Misconduct Prevention training prior to beginning their volunteer service. Need a refresher? Complete our online Adult Sexual Misconduct Prevention training today.
Microsoft Teams – Tips For Remote Volunteers
Duration: 30 minutes, highly recommended for remote volunteers tutoring students online
If you are a Category B remote volunteer tutoring SPSSeattle Public Schools students via MS Teams, please contact us to receive access to this course.
Additional Resources for Tutors
Our partnering organization the Seattle Tutoring Coalition provides excellent, free All-City Tutor Trainings and access to materials from past sessions on their website.