Meetings
Seattle School Board Meetings
Regular Board Meetings are currently being held remotely at 4:15 p.m. without an in-person location per the Governor's Proclamation allowing public agencies to conduct meetings subject to the Open Public Meetings Act remotely to curtail the spread of COVID-19
Please visit the Board Resolutions webpage for adopted resolutions and the Annual Reports webpage for a list of when and how reports to the Board have been delivered.
Board Calendar
Regular and Special Meetings Agendas
Regular and Special Board meeting agendas are posted at least 24 hours in advance of the meeting. At each Board meeting, minutes from the previous meetings are approved and will be posted to the agenda webpage once available.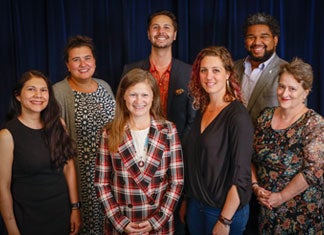 Watch School Board Meetings
Details for accessing the meeting through teleconference will be provided on the agenda.
Regular Board Meetings are live streamed on SPSTV. When meetings are not in session, our media operations team broadcasts previous district events on SPS-TV. You can view the broadcast schedule on our media operations webpage.
Regular Board meetings can also be viewed on the following Seattle channels:
Comcast 26 (standard-def) 319 (hi-def)
Wave 26 (standard-def) 695 (hi-def)
Century Link 8008 (standard-def) 8508 (hi-def)
Public Testimony
Public Testimony at Regular School Board Meetings
The Seattle Public School Board welcomes members of the public to the legislative meetings of the Board and dedicates time at these meetings to hear from the public on agenda items and other issues of concern.
It is important for all community members to feel welcome and safe in the Board's business meetings. Audience members will be expected to treat all attendees with respect and civility, just as Seattle Public Schools expects of students in our school.
Public testimony will be taken by teleconference from those who sign up to provide testimony and who are placed on the testimony list per the process described below.
Written comments may also be submitted to the Board at any time by email to schoolboard@seattleschools.org, by fax to 206-252-0101, or by mail to Seattle School District, Attention: Board of Directors, MS 11-010, PO Box 34165, Seattle, WA 98124-1165. The School Board Office can be reached by phone at 206-252-0040 for questions about providing written comments or signing up to provide testimony.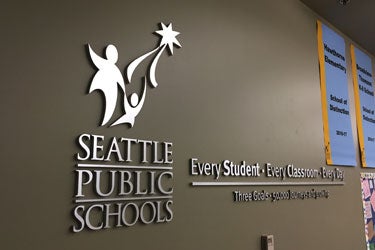 Board Committee Materials
There are four standing committees of the Board.
Executive Committee
Audit & Finance Committee
Operations Committee
Student Services Curriculum and Instruction Committee