Volunteer Opportunities
Volunteer with East African immigrant and refugee students!
Horn Of Africa Services (HOAS) focuses on closing the achievement gap for East African students, improving literacy and math outcomes, and empowering students to reach higher levels of education. HOAS is recruiting volunteers for the After School Virtual Tutoring Program:
Get to know East African refugee and immigrant students grades K-12.
Assist with homework and engage in fun activities.
Currently, tutoring takes place via zoom and is accessible to volunteers in and beyond Seattle.
Horn of Africa staff provide an online orientation.
Please complete the online volunteer application form and contact Dehabe Hassan, After School Program Coordinator at Dehabeh@hoas.org to register for an upcoming orientation.
In-person and online volunteer opportunities with YTP
Youth Tutoring Program (YTP) serves elementary, middle and high school youth. YTP is a great place to volunteer with SPSSeattle Public Schools More students if you are only available in the afternoon or evening. Choose among six tutoring sites throughout Seattle: Lake City, West Seattle, Beacon Hill, First Hill, Rainier Beach, and Columbia City (see map below). Tutoring centers are open Monday – Thursday between 4 p.m. and 7:40 p.m. and each volunteer commits to at least one one-hour session per week. Learn more and apply to volunteer here!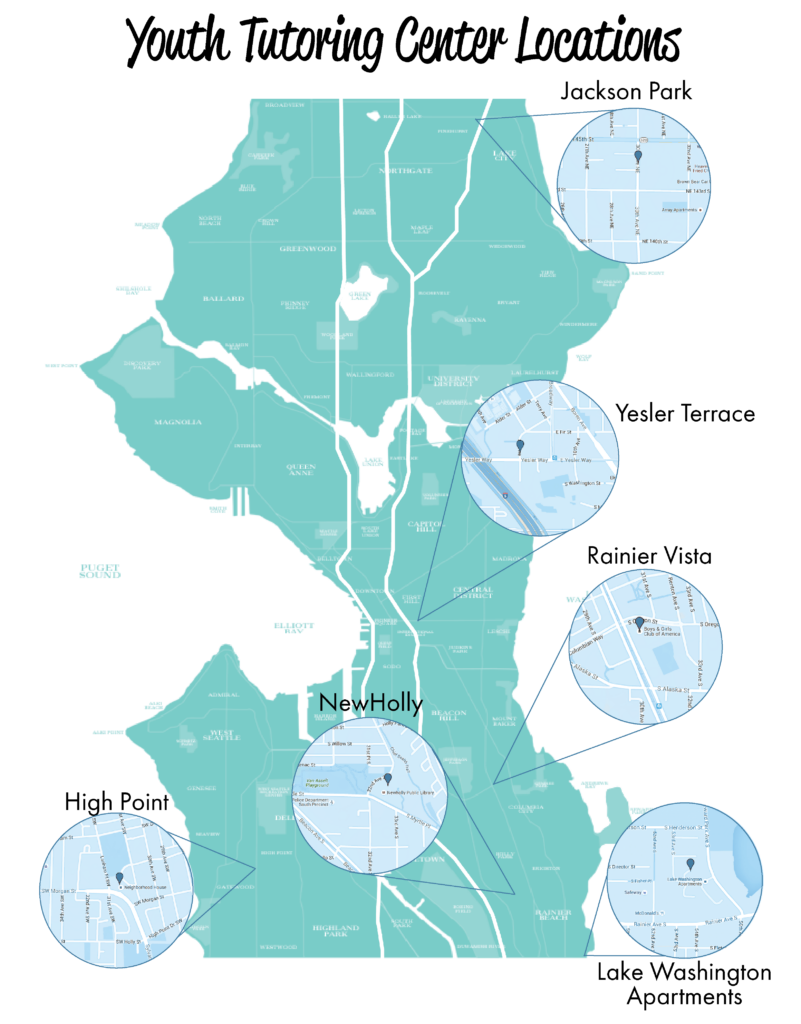 Tutors Needed to Inspire Young Readers – virtual and in-person opportunities available
Reading Partners is an education nonprofit that mobilizes community volunteers to provide one-on-one tutoring to elementary student readers across four Seattle schools.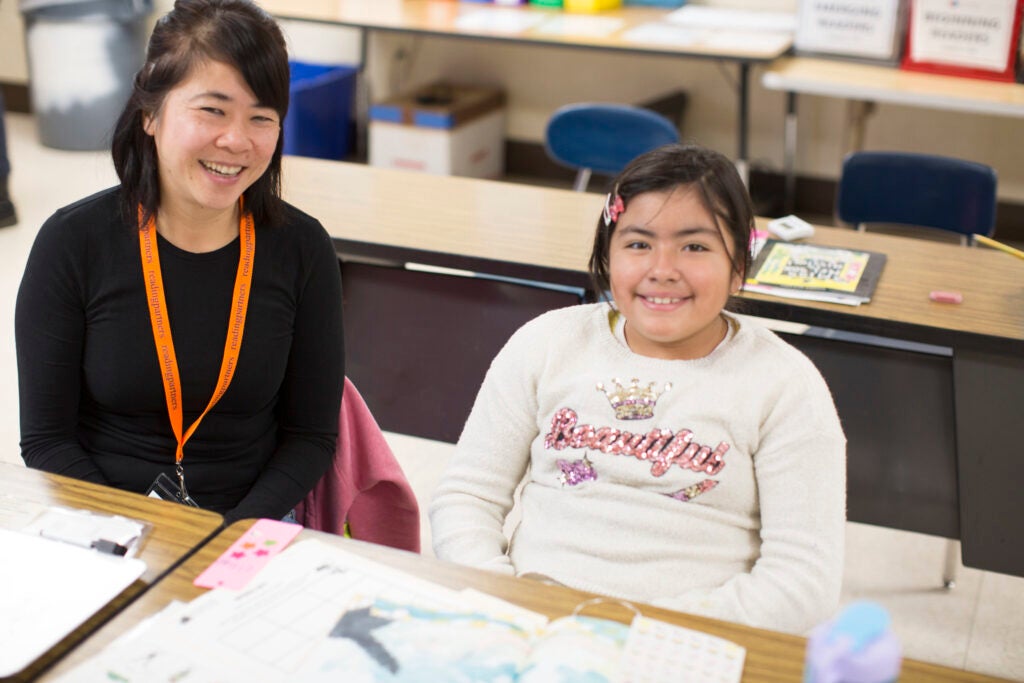 We seek volunteers who can commit a minimum of 1 hour/week for the school year. Tutors are paired to work with the same student and are provided with an easy-to-follow curriculum that includes all of the books, worksheets, and step-by-step lesson plans. Reading Partners also has a staff Program Coordinator who is available to support tutors at all times. Tutoring runs Mondays- Fridays, between 8:00 am – 4:00 pm. We are currently offering both in-person and virtual tutoring opportunities at Martin Luther King Jr Elementary and Rising Star Elementary. Virtual-only opportunities at Sanislo Elementary and Leschi Elementary. Learn more on our website and apply today!
What type of help do schools need?
Volunteer needs vary by school and time of the year. Below are some ways you may offer to help, but please be open to the most urgent needs the school may present you with:
Lunch and recess support, especially during the pandemic when students are eating spread out over larger areas.
Classroom or library help: Read or listen to students read in your native language, organize books, prepare materials, tutoring math, and more!
Virtual/remote classroom assistance or tech support.
Before and between classes: Help for 30-40min during recess, in the lunchroom, or as students arrive in the morning. Your positive presence will brighten students' day and help them be safe.
Lost & Found: Offer to organize lost and found items once or twice per month.
Special talents: Schools have unique needs. Are you fluent in Spanish, Somali, Vietnamese, or Chinese? Can you lend a hand in the learning garden or the robotics club?