Culinary Services
Culinary Services Meal Services for SPS Students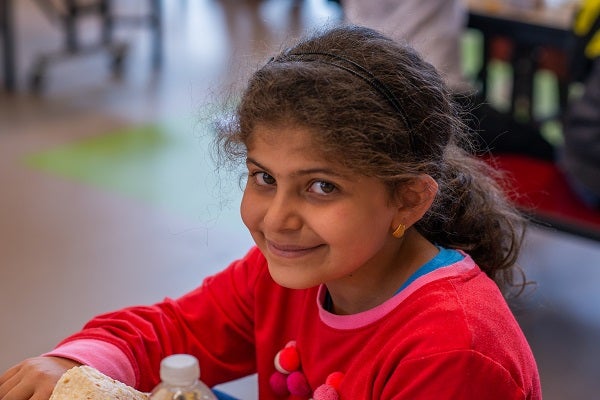 Paying for School Meals
Paying with Check or Cash
Culinary Services offers a variety of convenient ways to pay for school meals. Checks and cash are accepted by the school's Lunchroom Manager either as a pre-paid deposit to a student's account or for purchasing individual meals, milk or other a la carte items. Checks should be made payable to Culinary Services.
Families are also encouraged to work with the lunchroom manager at their child's school to discuss paying for meals, how to apply for school meal benefits, menus, etc.
Paying Online
Student meals can be paid for with a credit card online at PayPams.
PayPams require the Student's ID number or meal account pin number (provided by the school) to create an account. The Student ID number can be found on report cards or by accessing The Source.
PayPams charges users $1.95 (per student) each time money is added to the online account.
Free and Reduced-Price Meals
Breakfast and lunch will be served at no cost to those students who qualify for free or reduced-price meals. There are many benefits for students approved for free and reduced price school meals, including reduced fees for field trips, Associated Student Body fees, and pre-college exams (PSATPreliminary Scholastic Aptitude Test (PSAT) helps juniors prepare for the SAT and More/SAT/ACT).
Learn more about free and reduced-price meals and how to apply!
Regular Price for School Meals
Seattle Public Schools has several schools that will offer free meals (breakfast and lunch) for all students. See a list of schools that will offer free meals for all students.
All other students will be charged the rates shown below.
Elementary and K-8 Schools
Breakfast $2.25
Lunch $3.25
Middle and High Schools
Breakfast $2.50
Lunch $3.50
Frequently Asked Questions