Catering and Kitchen Use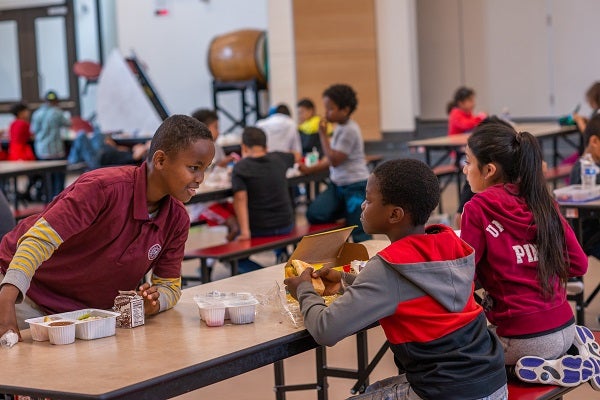 Catering Services
Our goal is your satisfaction with the quality of our service and products you receive. In order for us to properly plan and prepare each order, we have established the catering guidelines. These guidelines apply to district and non-district activities at school locations and the JSCEE.
Events at Schools: SPSSeattle Public Schools More Culinary Services Department must be contacted to provide all catering from the first day of school through the last day of school including all breaks and weekends.
Events at the John Stanford Center (JSCEE): Culinary Services must be contacted to provide all catering including all breaks and weekends except during the month of July.
Catering Form
Catering Request Form and Contract (staff login required)
Community Use of Kitchens
The kitchen facilities located in each Seattle Public Schools building are licensed by the King County Health Department to be operated by Culinary Services staff.
The kitchens contain food products along with kitchen utensils and commercial food service equipment used by Culinary Services staff for cooking, storing, and holding food served to students and staff. The equipment and supplies are the property of Culinary Services and must be properly operated and maintained so they are always available and functioning for use by Culinary Services staff.
In-order to protect the equipment and supplies and maintain the wholesomeness of food/supplies stored in the kitchen/stockroom, school kitchen facilities may not be used for anything other than preparing and serving school meals without prior written approval from the NS Department.
Once approval has been granted, arrangements must be made for a Culinary Services staff member or members to be present and on-site during the event. The staff member(s) will be responsible for supervising the use of equipment and supplies along with assisting with any food preparation that takes place in the school kitchen.
The community group utilizing the kitchen facility will be billed for the labor charges associated with the use of a school kitchen. The guidelines and procedures below provide the details of how to apply for approval to use a kitchen facility and what expectations the group(s) must meet.