Enroll My Student
Enrolling Students at Seattle Public Schools
Seattle Public Schools has award-winning attendance area schools and option schools. We serve more than 50,000 students. Our schools include 62 elementary schools, 10 K-8 schools, 11 middle schools, and 17 high schools.
Enrollment for the 2023-24 school year is open!
Key Dates
January 2 New registrations for 2024-25 school year begins.
February 1 – February 29 Open Enrollment School Choice priority applications will be accepted (tiebreakers apply).
March 1 – May 31 School Choice late applications will be accepted (NOT eligible for tiebreakers).
April 16 Open Enrollment results will be available online.
June 3 – August 31 Non-resident applications will be accepted.
August 31 Waitlists for the 2024-25 school year will dissolve.
Enrollment Form
New Student Enrollment
Will your child be 5 by August 31? Will your family be new residents of Seattle? It's time to enroll!
Current School Year (2023-24)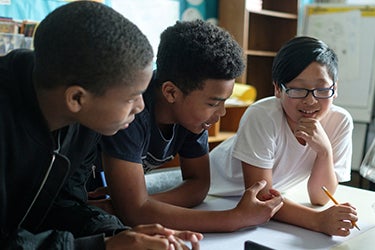 Are you enrolling a new student for the current school year?
Preschool
Learn more about preschool options offered by the City of Seattle and Seattle Public Schools by visiting Early learning department page.
Current Student Transfer Requests
Are you requesting transfer for a current Seattle Public Schools student from in-person to remote learning? Please complete the student transfer appeal.
School Choice
Can we choose a different school? Students are assigned to a school based on where they live. Students may apply for a different school through school choice. Learn more about school choice.
Contact us
Questions?
Have Questions? Enrollment services can help. Visit us at the John Stanford Center, 2445 3rd Ave S, Seattle, 98134.
Language assistance is available in Amharic, Chinese, Oromo, Somali, Spanish, and Vietnamese.
Enrollment Services Hours
Monday-Friday, 9 a.m. – 5 p.m.
Closed every third Wednesday at 1-5 p.m. for monthly staff meetings and trainings.
Contact us