Safe Storage of Substances Campaign
There are many factors that impact a person's decision to use drugs and alcohol. Availability of substances is one of the most consistent predictors of substance use among youth, and many youth report that home is where they find and try out drugs and alcohol. If you share a home with young people, you can prevent accidental and intentional use by reducing access to substances in the home. Additionally, young people who report a close connection with their caregivers and an understanding of their family values are the least likely to use substances.
Take these steps to prevent youth from accessing substances like marijuana, alcohol, medications, cigarettes, and vaping products at home:
1. Safely store substances
You already store things like cleaning supplies and dangerous tools in a safe place away from kids. Treat substances the same way. Lock marijuana, alcohol, medications, and cigarettes and vaping products in a cabinet, box, or drawer.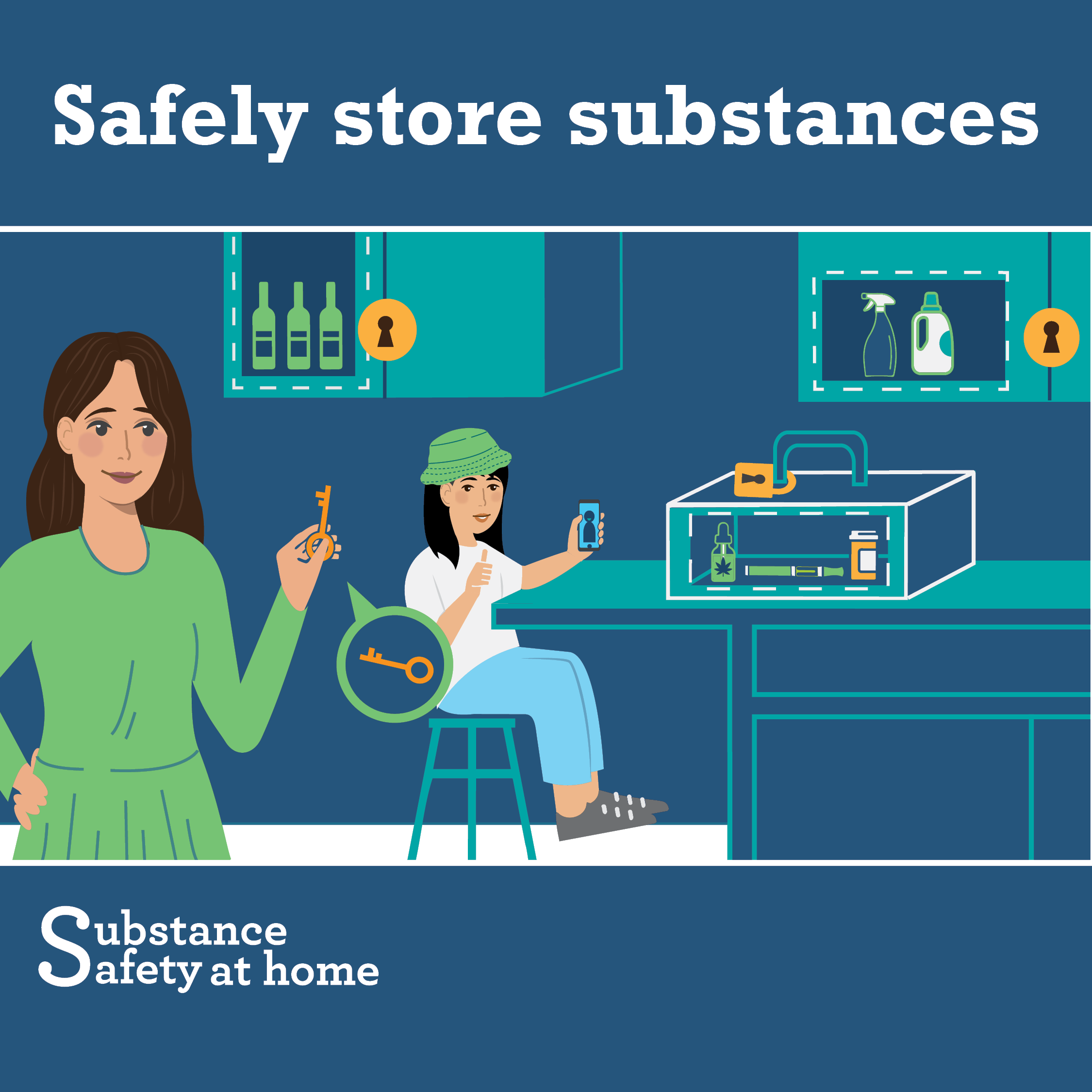 Since 2014, marijuana exposures reported to the Washington Poison Center for children 6-12 years has more than tripled-Washington Poison Center, 2020
49% of Seattle 10th graders report it would be easy for them to get alcohol – Healthy Youth Survey, 2021
25% of Seattle 8th and 10th graders that got alcohol in the past 30 days report they took it from home without permission – Healthy Youth Survey, 2021
2. Keep track and dispose
Know the types and amounts of substances you have. Get rid of medications that are no longer needed or expired. Find a substance drop-box near you.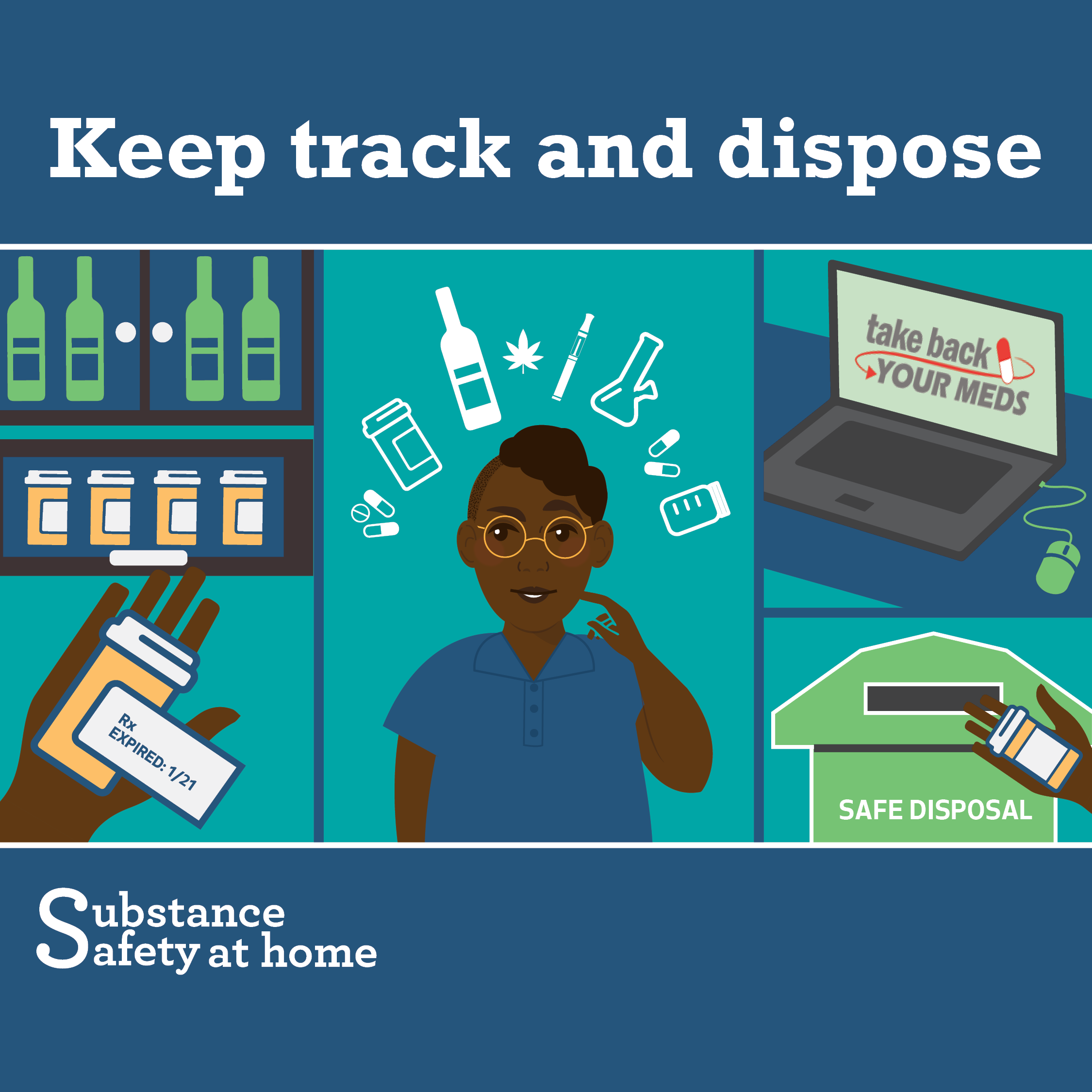 Among elementary-aged children, antidepressants and acetaminophen are the substances most commonly used to harm themselves or attempt suicide-Washington Poison Center, 2022 
Over the counter drugs (like cough syrup or cold medicine) are the most misused medications by Seattle 10th and 12th graders-Healthy Youth Survey, 2021
3. Talk with youth
Help youth make healthy decisions. Talk about substance use and set clear expectations. Get tips on how to have these conversations.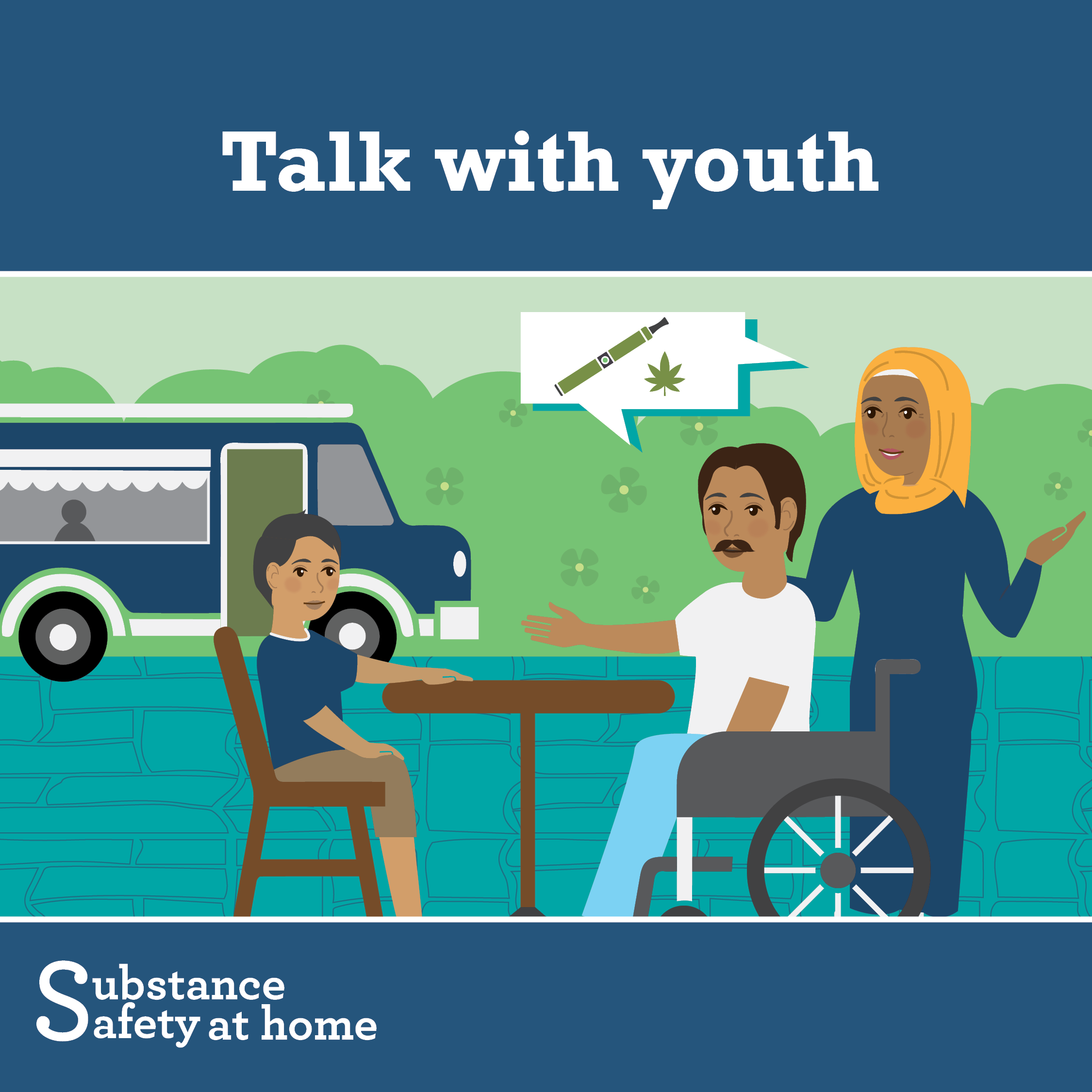 Kids who learn about the risks of alcohol and other drugs at home are less likely to use them. Only 57% of Seattle 10th graders report talking with their parents in the past year about not using marijuana-Healthy Youth Survey, 2021
Download the Safe Storage of Substances poster here:
Safe Storage of Substances poster – English
Safe Storage of Substances poster – Spanish
Safe Storage of Substances poster – Simplified Chinese
Safe Storage of Substances poster – Vietnamese
Safe Storage of Substances poster – Amharic
Safe Storage of Substances poster – Somali
Download the Elementary School Level Safe Storage of Substances postcards:
Download the Middle/High School Level Safe Storage of Substances postcards: