School Lunch and Breakfast
Posted: | Updated:
Summary: Learn more about how to apply for nutrition assistance, add money to your student's account, or check menus and allergy information.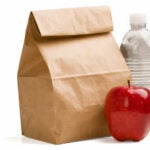 Seattle Public Schools School Lunch and Breakfast Meals for Students
Menus, Food Selection, and Allergy Information
Seattle Public Schools school menus are planned to meet and often exceed USDA menu planning regulations. We have new initiatives partnering with local farmers and local chefs to create recipes that appeal to students and utilize fresh seasonal (local) ingredients.

Students with special dietary needs may participate in school lunch. Please submit a Diet Prescription Form. Forms may be requested by contacting Culinary Services at 206-252-0675 or you can download the Diet Prescription forms online.
Student Meal Prices
Regular Price
Elementary and K-8 Schools
Breakfast $2.25
Lunch $3.25
Middle and High Schools
Breakfast $2.50
Lunch $3.50
Paying for School Meals
Culinary Services offers a variety of convenient ways to pay for school meals. Checks and cash are accepted by the school's Lunchroom Manager either as a pre-paid deposit to a student's account or for purchasing individual meals, milk or other a la carte item. Checks should be made payable to Culinary Services.
Student meals can be paid for with a credit card online at PayPams.
PayPams require the Student's ID number or meal account pin number (provided by the school) to create an account. The Student ID number can be found on report cards or by accessing The Source.
PayPams charges users $2.40 (per student) each time money is added to the online account.
Apply for Student Meal Assistance
Breakfast and lunch will be served at no cost to those students who qualify for free or reduced-price meals.
Additionally, Seattle Public Schools has several schools that will offer free meals (breakfast and lunch) for all students.
Who should fill out the Free and Reduced Price Lunch application?
Please do not complete the free and reduced price lunch application if your school appears on the list of Community Eligibility Provision schools.
Fill out the application if your school is not on the list of Community Eligibility Provision schools and:
Total household income is the SAME or LESS than the amount on the chart.
You receive Basic Food, take part in the Food Distribution Program on Indian Reservations (FDPIR), or receive Temporary Assistance for Needy Families (TANF) for your children.
You are applying for foster children that are under the legal responsibility of a foster care agency or court.
Be sure to submit ONLY ONE application per household. We will notify you if the application is approved or denied. If any child you are applying for is homeless (McKinney-Vento), or migrant, check the appropriate box.
Online Application
Instructions on completing and submitting your application are provided below. Please email the Culinary Services Office at culinaryservices@seattleschools.org if you have questions or need additional assistance.
You can apply for free and reduced price meals online with our safe, private, and secure application on PayPams. Online Free and Reduced Lunch Application