Native American Education
Native Education in Seattle Public Public Schools
SPS's Native American Education Program is a Referral Service
We work with students, parents and guardians, teachers, principals, and SPSSeattle Public Schools departments on a case-by-case basis to address the broad scope of needs our Native students face.
We want every family to understand how to navigate the district's resources and support all schools in understanding the unique experience Native students face interacting with our system. Our goal is to ensure all Native students have a high-quality educational experience and reach the goal of graduation.
Please call or email Gail Morris gtmorris@seattleschools.org We are here to help, problem solve, and inspire.
---
Resources for Students and Families
---
SPS Educator Fighting for Students
Native Art Featured on SPS Websites
Meet the Native Artist Whose Work is Featured on the SPSSeattle Public Schools Public Websites
The story behind the artwork on our websites: Andrea Wilbur Sigo, Squaxin Island
Educator and Program Awards and Recognitions
Boo Balkan Foster Named Regional Teacher of the Year 2022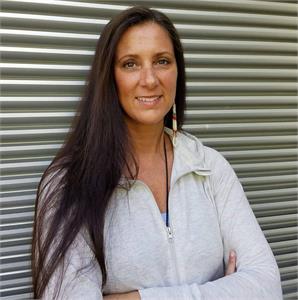 Washington State Regional Teacher of the year 2022.
We are thrilled to announce that the Puget Sound Educational Service DistrictThere are 9 Educational Service Districts in Washington state. They provide essential (PSESDPuget Sound Educational Service District: school districts in King and Pierce counties) has recognized Boo Balkan Foster of Seattle Public Schools as the Regional Teacher of the Year!
Boo Balkan Foster is a šəqačib teacher in the Native Education Department. She teaches a leadership class, working in partnership with Chief Sealth International High School and Denny International Middle School, serving students in grades 6-12. She is a veteran educator with 26 years of experience as a teacher.
Boo Balkan Foster Honored by Enduring Spirit Award, Native Action Network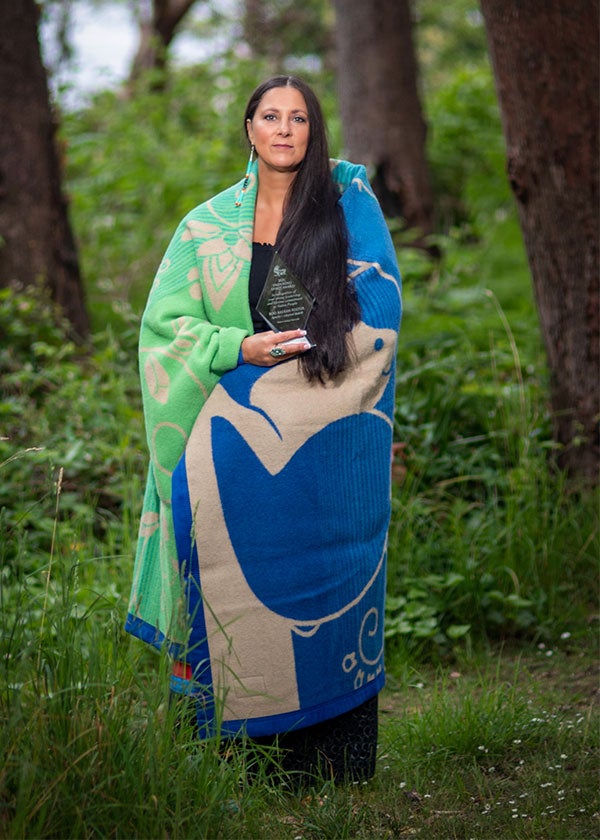 Congratulations to Boo Balkan Foster who received the 2021 Enduring Spirit Award!
Presented by the Native Action Network, award recipients are honored for their lifetime commitment to building strong, healthy Native communities and intergenerational connection.
Leaders like Boo have advocated powerfully for environmental protections, access to quality education, holistic health and wellness, cultural preservation, traditional knowledge, tribal sovereignty, strengthening of treaty rights, tribal economic development, and beyond.