Native American Education
Washington State Native American Heritage Month and Date Proclamation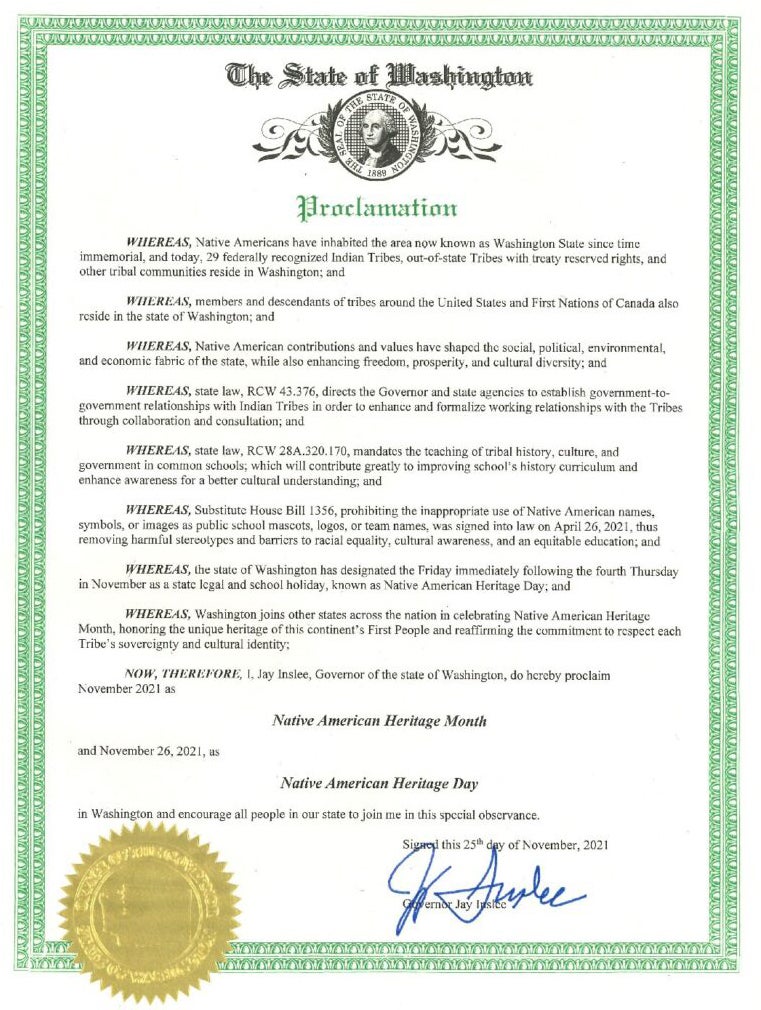 SPS's Native American Education Program Is a Referral Service

We work with students, parents and guardians, teachers, principals, and SPSSeattle Public Schools departments on a case-by-case basis to address the broad scope of needs our Native students face. We want every family to understand how to navigate the district's resources and support all schools in understanding the unique experience Native students face interacting with our system. Our goal is to ensure all Native students have a high-quality educational experience and reach the goal of graduation.
Please call or email Gail Morris gtmorris@seattleschools.org We are here to help, problem solve, and inspire.
Seattle Public Schools' 2021 Indigenous Peoples' Day Proclamation
See Indigenous Peoples' Day Proclamation
Resources for Students and Families
---
Meet the Native Artist Whose Work is Featured on the SPS Public Websites
The story behind the artwork on our websites: Andrea Wilbur Sigo, Squaxin Island
Boo Balkan Foster Named Regional Teacher of the Year 2022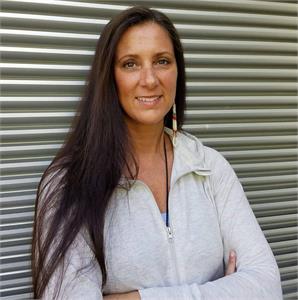 Washington State Regional Teacher of the year 2022.
We are thrilled to announce that the Puget Sound Educational Service DistrictThere are 9 Educational Service Districts in Washington state. They provide essential (PSESDPuget Sound Educational Service District: school districts in King and Pierce counties) has recognized Boo Balkan Foster of Seattle Public Schools as the Regional Teacher of the Year!
Boo Balkan Foster is a šəqačib teacher in the Native Education Department. She teaches a leadership class, working in partnership with Chief Sealth International High School and Denny International Middle School, serving students in grades 6-12. She is a veteran educator with 26 years of experience as a teacher.
Boo Balkan Foster Honored by Enduring Spirit Award, Native Action Network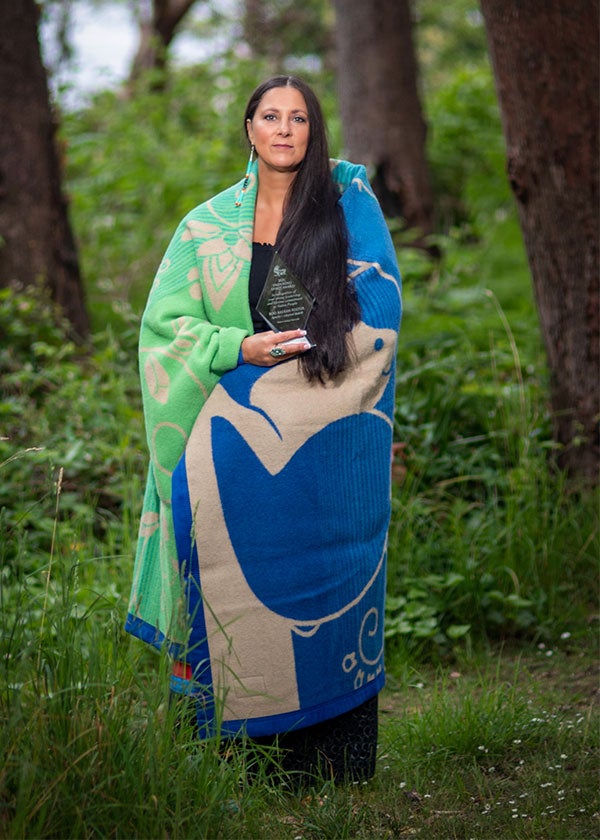 Congratulations to Boo Balkan Foster who received the 2021 Enduring Spirit Award!
Presented by the Native Action Network, award recipients are honored for their lifetime commitment to building strong, healthy Native communities and intergenerational connection.
Leaders like Boo have advocated powerfully for environmental protections, access to quality education, holistic health and wellness, cultural preservation, traditional knowledge, tribal sovereignty, strengthening of treaty rights, tribal economic development, and beyond.
SPS Native Education Commended for Since Time Immemorial Tribal Sovereignty Curriculum
On 4/7/2021, a team from the Office of Superintendent of Public Instruction (OSPI) completed a review of federal and state programs in which Seattle Public Schools participates. In the review, OSPI stated, "Seattle Public Schools is to be commended for adoption of policy and for providing high quality, consistent, and comprehensive professional learning for staff to fully implement the Since Time Immemorial tribal sovereignty curriculum."
Seattle Public Schools would not have been able to achieve such high praise were it not for the unyielding efforts of Native Education Program Manager Gail T. Morris and her staff. Morris's efforts yielded a blue ribbon program model that not only tells the truth about the past, present, and future of tribal people, but also "re-indigenizes" history and civics in a way that promotes pride and genuinely values the identities of our Native students. We are excited that her vision continues to expand and gain momentum into the future, and all SPSSeattle Public Schools students and staff will continue to benefit.
Native Youth Summit – September 2021
The national Native Youth Summit will amplify and elevate the voices of 100 Indigenous youth, and showcase their resilience, creativity and leadership in coming together for their community amidst the pandemic. It's also an opportunity to connect them with leaders and experts in film. View this year's work:

Explore Our Native Knowledge Resources!
Explore our selection of resources focused on Native American and Alaska Native knowledge curated by SPSSeattle Public Schools Native American Education staff. Our aim is to make it easy for teachers to integrate teaching about contemporary culture and people as well as Washington State tribal history with their lessons all year long.

View Native Knowledge Resources
I Am Native: A Video Highlighting Native American SPS Students and Leaders
March 9th is Billy Frank Jr. Day
Billy Frank Jr., a Northwest Native American (Nisqually) activist, played a key role in the "Fish Wars" of the 1960's and 1970's, resulting in a landmark decision affirming tribal fishing rights. Join us in honoring him on March 9th!
On February 24, 2021, the Seattle School Board approved a resolution designating March 9, 2021 a day of observance recognizing and honoring the life and legacy of Billy Frank Jr.
Learn more about this influential leader in our Billy Frank Jr. collection of resources: Billy Frank Jr. Online Collection
Recognizing Our Students
We are so proud of our students! Below, watch Rose Glen and Wes Calf Robe receiving a custom wool blanket and Huchoosedah paddle necklace to honor and celebrate their achievements.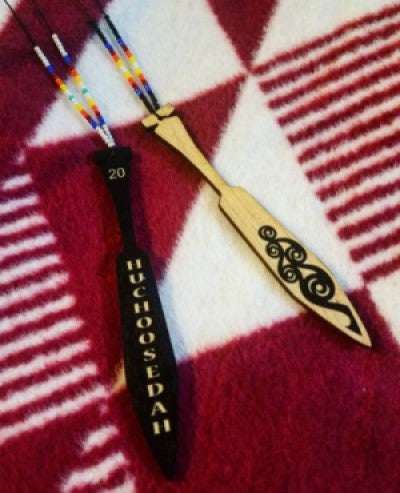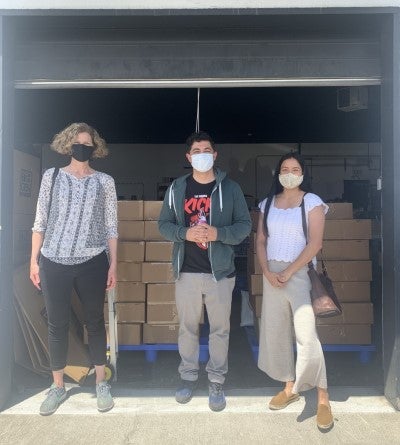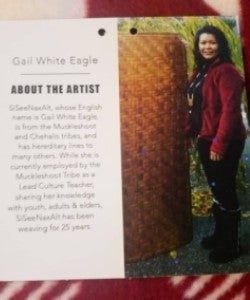 Nathan Hale Student Creates Film about Climate Change Affecting Indigenous Nations
Interconnected: The Effect of Climate Change on Indigenous Nations is a film produced by Rosie Port, a graduate of Nathan Hale (2020), and her brother Gabe. Rosie created and beautifully produced this powerful film for her Hale Senior Action Project. It is an important piece of student work about issues facing indigenous culture and what individuals can do to reduce their environmental impact.