Native American Education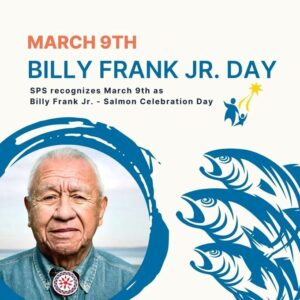 March 9 is Billy Frank, Jr. Salmon Celebration Day
Learn more about the life and legacy of Billy Frank, Jr
[Native] Women's History Month Spotlight: Sovereign Bill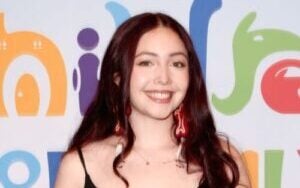 Learn more about Sovereign and other Native women making a difference in Indian Country
SPS's Native American Education Program is a Referral Service
We work with students, parents and guardians, teachers, principals, and SPSSeattle Public Schools More departments on a case-by-case basis to address the broad scope of needs our Native students face.
We want every family to understand how to navigate the district's resources and support all schools in understanding the unique experience Native students face interacting with our system. Our goal is to ensure all Native students have a high-quality educational experience and reach the goal of graduation.
Please call or email Gail Morris gtmorris@seattleschools.org We are here to help, problem solve, and inspire.
---
---
SPSTV Licorice Fern Story
Native American Education collaborated with Social-Emotional Learning to prepare activities for SELtember 2022. These activities promote social-emotional learning using plant teachings.
Shana Brown Receives 2022 Enduring Spirit Award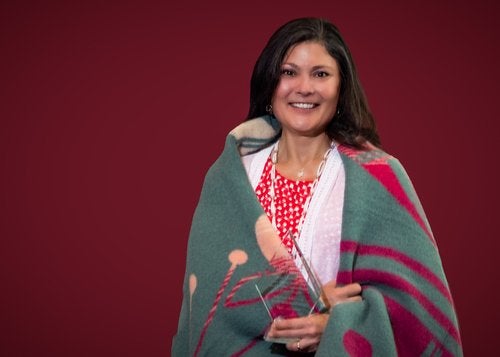 Congratulations to Shana Brown who received the 2022 Enduring Spirit Award.
Presented by the Native Action Network, award recipients are honored for their lifetime commitment to building strong, healthy Native communities and intergenerational connections.
Brown comes from the Yakama, Muckleshoot, and Puyallup tribes and is a Native Education curriculum specialist for Seattle Public Schools. Brown began her journey in 2005, writing curriculum for the Washington State Historical Society and continued into 2007 as the principal writer for "Since Time Immemorial: Tribal Sovereignty in Washington State."
For Brown, winning the Enduring Spirit Award is a celebration of womanhood. Her aunt was one of the first recipients in 2006, and her supervisor, Gail Morris, won in 2017. Brown was nominated by her SPSSeattle Public Schools More colleague and 2021 honoree Boo Balkan Foster.
"All three of these astounding women were there with me at the awards ceremony," Brown said. "That's what Native women do – we lift each other up. I am honored and proud to be in the company of such strong, tenacious Native women and a part of the Native Action Network sisterhood."
Native Action Network is a nonprofit organized to promote Native women's full representation, participation, and leadership in local, state, tribal, and national affairs.
Learn more about the Native Action Network's Enduring Spirit Award
Native Art Featured on SPS Websites
Meet the Native Artist Whose Work is Featured on the SPSSeattle Public Schools More Public Websites
The story behind the artwork on our websites: Andrea Wilbur Sigo, Squaxin Island
SPS Educator Fighting for Students
Boo Balkan Foster Named Regional Teacher of the Year 2022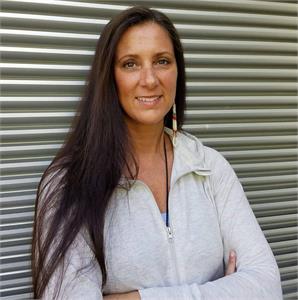 Washington State Regional Teacher of the year 2022.
We are thrilled to announce that the Puget Sound Educational Service DistrictThere are 9 Educational Service Districts in Washington state. They provide essential More (PSESDPuget Sound Educational Service District: school districts in King and Pierce counties More) has recognized Boo Balkan Foster of Seattle Public Schools as the Regional Teacher of the Year!
Boo Balkan Foster is a šəqačib teacher in the Native Education Department. She teaches a leadership class, working in partnership with Chief Sealth International High School and Denny International Middle School, serving students in grades 6-12. She is a veteran educator with 26 years of experience as a teacher.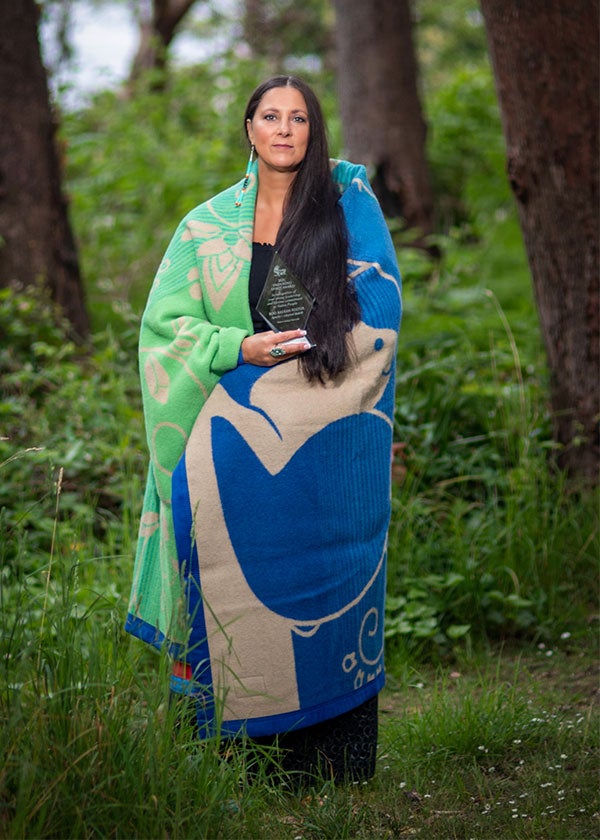 Boo Balkan Foster Honored by Enduring Spirit Award, Native Action Network
Congratulations to Boo Balkan Foster who received the 2021 Enduring Spirit Award!
Presented by the Native Action Network, award recipients are honored for their lifetime commitment to building strong, healthy Native communities and intergenerational connection.
Leaders like Boo have advocated powerfully for environmental protections, access to quality education, holistic health and wellness, cultural preservation, traditional knowledge, tribal sovereignty, strengthening of treaty rights, tribal economic development, and beyond.