American Indian Studies: Since Time Immemorial
Who we are…
American Indian is the legal term for the federally recognized tribes that reside within the U.S.
Unlike other American ethnic groups, federally recognized tribes and nations deal with U.S. state, and local governments on a "government-to-government" basis.
---
Two-Spirit Pride in the Puget Sound
What does it mean to be Two-Spirit?
---
Honor Missing and Murdered Indigenous Women, Girls, and People
Public Resources
Other Resources:
As of April 17, 2023 there are 134 missing indigenous people in Washington state alone. (WSP Missing Indigenous People Unit)
Why are Indigenous women going missing or being killed?
The simple answer is colonialism. Indigenous women, girls, and two spirit people are not safe while living in colonial systems that target them for violence and allow that violence to flourish with no response. Their peoples cannot enforce their natural laws and protect their vulnerable or targeted populations under settler colonial occupation, their bodies are treated as objects for the taking, and settler culture continues to teach generations of people that Indigenous women and girls are hypersexual beings easy to use and abuse.
What can be done about this crisis?
Uphold tribal sovereignty, honor treaties, listen to the families and survivors who have critical perspectives and expertise to share. There are more specific things that can be done, like passing certain policies, but ultimately, Indigenous self-determination and sovereignty must be upheld so that Indigenous peoples have the ability to protect their own. (from the MMIWG2 & MMIP Organizing Toolkit)
---
American Indian Studies: STI
March 9 is Billy Frank, Jr. – Salmon Celebration Day
Learn more about Billy Frank, Jr. and his legacy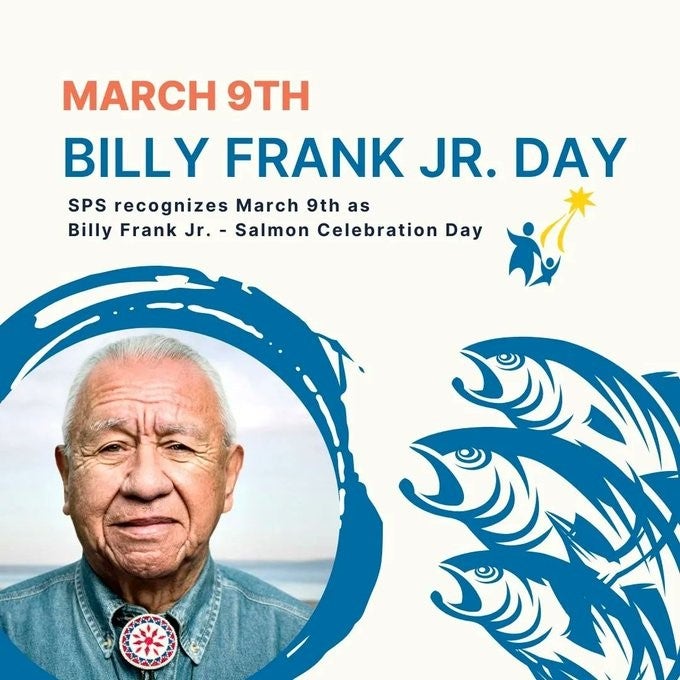 ---
March is National Women's History Month
Learn more about influential Native American women who have made a difference in Indian Country!
---
February is African American History Month-Learn about Black Indians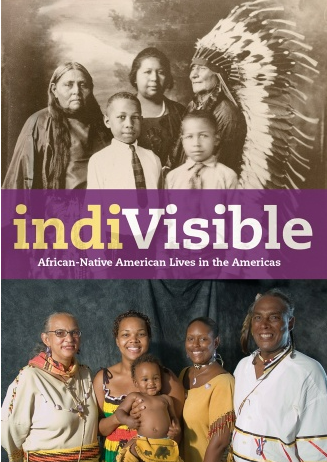 SPSSeattle Public Schools More staff can find resources in Schoology.
---
Tribal Government 101
Native American Education led a government-to-government relationships professional development session where elementary, middle, and high school teachers were taught about
SPSSeattle Public Schools More teachers are invited to view materials and recordings in Schoology. Visit the MySPS American Indian Studies page and Schoology for access. (staff login required)
---
November is Native American Heritage Month
Native American Artists and Veterans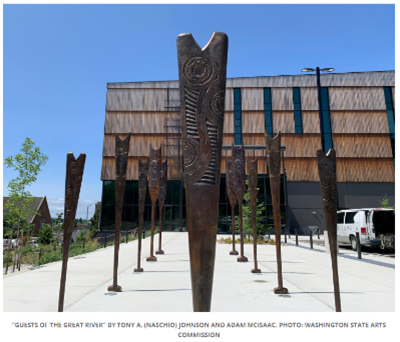 ---
October 10 is Indigenous Peoples Day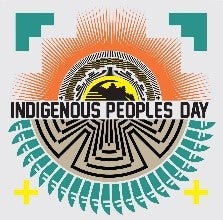 Learn More About Indigenous Peoples Day
October 1, 2022:
---

September 30 is Orange Shirt Day – "Every Child Matters"
Remember survivors of residential and Indian boarding schools
National Native American Boarding School Healing Coalition
Since Time Immemorial Learning Resources
NEW Yearlong Washington State History Scope and Sequence
Now there are two semesters of 7th grade Washington State History! Each semester emphasizes tribal history and sovereignty. Check it out! SPS Washington State History Scope and Sequence
Washington State Curriculum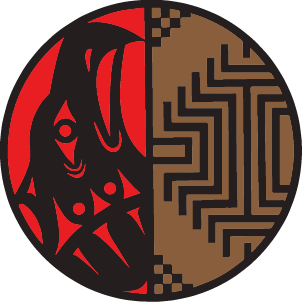 From the Revised Code of Washington (RCW) 28A.320.170, 2015, Washington State Legislature:
Upon social studies curriculum adoption, a school district shall incorporate curricula about nearest tribes' histories, cultures, and governments. School districts meet the requirements by using the state-developed curriculum AND incorporating elements that are regionally specific.
Modifications & Required State Collaboration
School districts shall collaborate with OSPI on curricular areas regarding tribal government and history that are statewide in nature, such as the concept of tribal sovereignty and the history of federal policy towards federally recognized Indian tribes.
Seattle Public Schools Curriculum
Teachers are expected to teach district approved tribal history curriculum and Since Time Immemorial curriculum in every grade.
---