High School Ceramics
Naramore Art Show – High School Ceramics
Ballard High School
The Center School
Chief Sealth International High School
Rainier Beach High School
Jesus "Beto" Moreno, 12th Grade, "Off-White"
West Seattle High School
Ashton Sawade, 12th Grade, "Escape"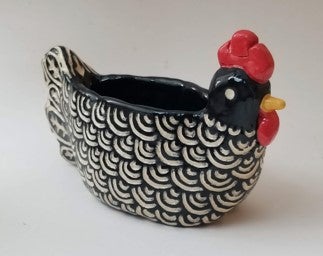 Artist Statement: This was the first time I tried the sgraffito technique of scraping linework into the clay after glazing it, and I'm pretty proud of how it turned out. This chicken is my pride and joy.
Mars, 11th Grade, "Untitled"
Artist Statement: I wanted to create something that represented the fluidity of gender, hence the torso with female and male sex organs. I also carved the phrase 'gender is a construct' into the back, making the word 'construct' more abstract to add to the symbolism. I wanted to incorporate little things that are important to me; I let my friends add little things onto the hat because a big part of who I am is my relationships with those around me. There is a theme of nature represented in my piece because I really love nature and feel better when surrounded by it. The hat on my figure is meant to be covered in grass with its own little ecosystem, each thing representing someone meaningful in my life. The rat on my shoulder is in memory of a friend of mine who died earlier this year. Aside from comical purposes, the bite marks in the arms and the scars and stretch marks represent the hardships we go through and the physical products of those hardships.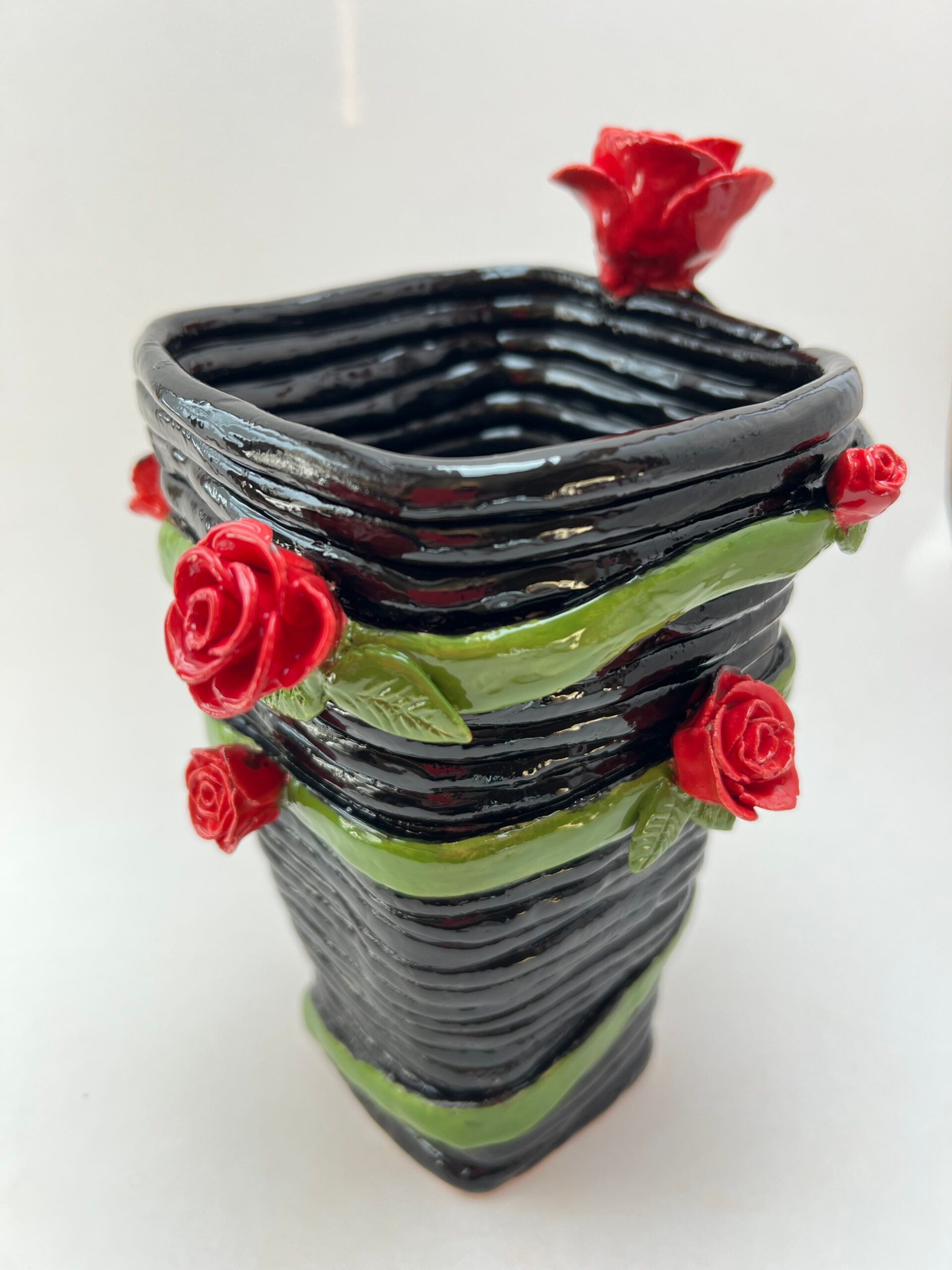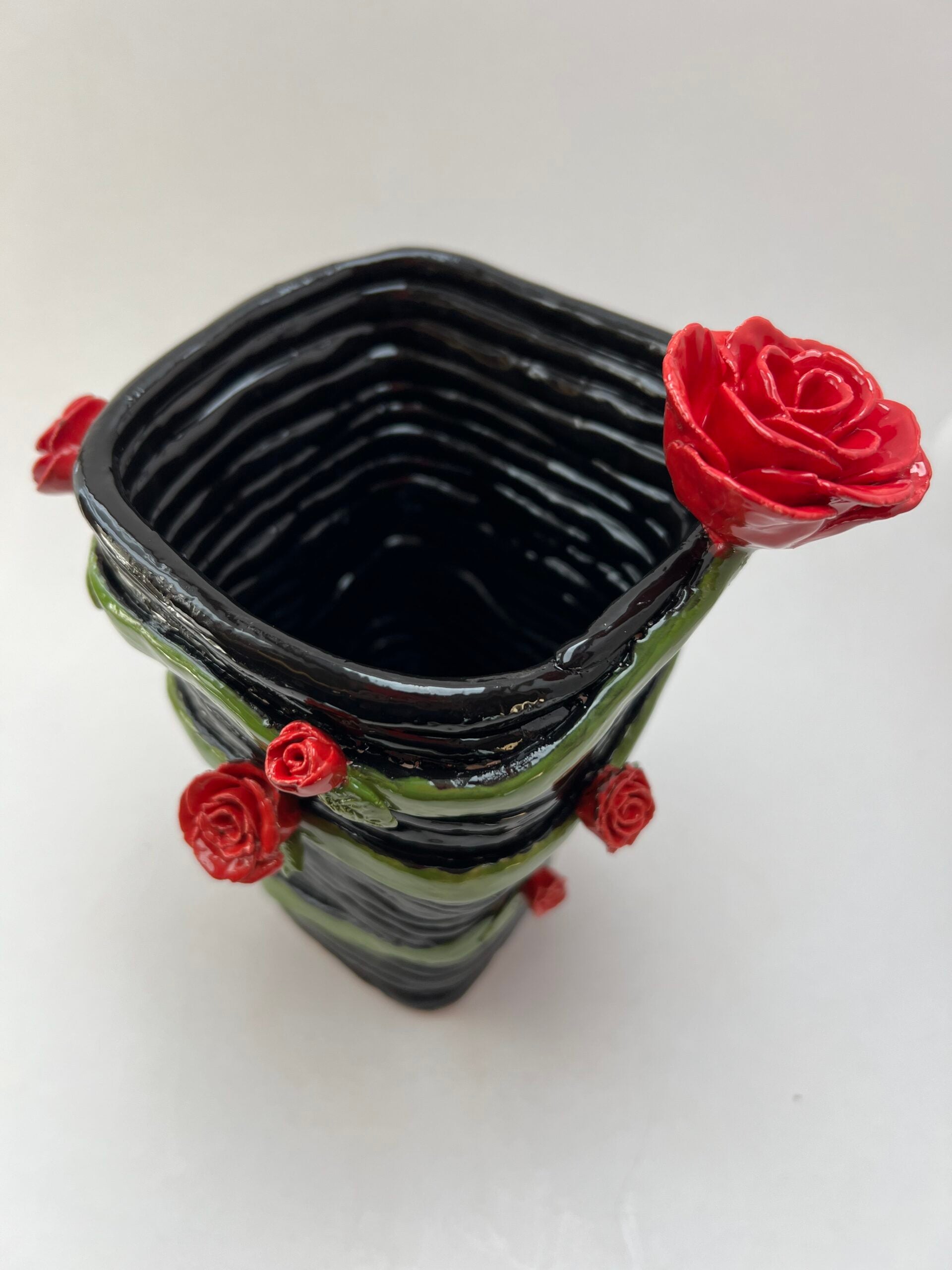 Julie Vo, 10th Grade, "Untitled"
More Naramore Art