Careers
Career Opportunities at Seattle Public Schools (SPS)
Current Openings
Every role in SPSSeattle Public Schools More is centered around our commitment to make sure every student graduates prepared for college, a career, and community participation. If you are applying for an hourly position (except Athletic coach positions), please contact the school or program for the "hourly hire" application packet.
Compensation & Benefits
Seattle Public Schools is proud to provide a total rewards package of compensation and benefits that are competitive with industry standards.
Learn more about SPS employee Compensation and Benefits
Collective Bargaining Agreements (CBAs), Salary Schedules, and Work Year Calendars
Hard-to-Fill Bonus
The following positions have been designated as a hard-to-fill for the 2023-24 school year and are eligible for a $500 signing bonus, payable October 1, 2023.
New or transferring employees into hard-to-fill positions for the first time are eligible to receive the bonus; no more than one bonus per year.
Special Education Teachers

Resource/Access
Self-Contained Classrooms

Deaf and Hard of Hearing Teachers
Vision Specialists
Nurses
National Board Certification Bonus
Educators who hold a national board certificate for the entire duration of the year are eligible for an annual bonus of up to $5,705.
Educators may receive an additional bonus up to $5,000 based on the teacher's percentage of time spent at a qualifying school as determined by OSPI (full-time equivalent (or FTEThe amount of staff time required in a part-time position expressed in More) as reported by the employer).
More information about the National Board Certification bonus
Teacher Certification Programs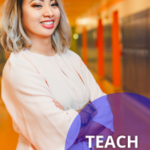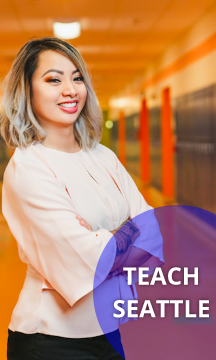 Academy for Rising Educators
The Academy of Rising Educators (ARE) is one way we are hiring and recruiting more educators of color. The program helps SPSSeattle Public Schools More high school seniors and recent graduates, current SPSSeattle Public Schools More staff, and community members earn their teaching certificate.
Learn more about the Academy for Rising Educators
Seattle Teacher Residency
The Seattle Teacher Residency is a Masters in Teaching 1-year teacher preparation program completed through the University of Washington. The 5-quarter program begins in June and runs through August of the following year. Graduates of the program commit to teaching in a Title IFederal program designed to ensure that all children have a fair, equal, More school in Seattle Public Schools for 5 years following their residency year.
SPS Diversity Hiring Initiative
Seattle Public Schools is a high-performing district for many. Yet, unacceptable gaps persist. We have amazing, dedicated educators, school leaders and support staff who are closing those gaps daily, serving as a national model for ensuring educational and racial equityProviding equitable access to opportunities, resources and support for each and every More for students. Won't you join us in this groundbreaking, life changing work?
SPSSeattle Public Schools More strongly supports the use of preferred pronouns during all stages of the application and hiring process.
Support and Contact Information