Community Engagement
Well-Resourced Schools Community Engagement
As a district, we value listening to and learning from our community. We seek ways to make sure all voices can be heard, especially those that might be underrepresented in our community.
Starting in summer and fall 2023, SPS launched a community engagement to talk with students, families, staff, and community partners. We are developing a shared understanding of what resources, programs, services, and learning experiences make up a well-resourced school.
Superintendent Brent Jones launched a community-wide effort to reimagine a System of Well-Resourced Schools that is safe, equitable, and offers students and families the programs, services and resources they need to succeed and thrive in the neighborhoods where they live.
To provide district leadership and the School Board with authentic input, a series of community engagement efforts were conducted to help shape a vision grounded in the values and aspirations of the diverse community served by SPS.
The community vision will provide a foundation to frame challenges and opportunities for SPS in the coming years and help guide future strategic planning and resource allocation decisions, including funding for Well-Resourced Schools, SPS Funding Our Future planning, renewal of the Seattle Excellence Strategic Plan, and the BEX VI Levy.
Well-Resourced Schools and Budget Presentation
Superintendent Brent Jones shared his plan to balance the budget and create a system of well-resourced schools on Nov. 15 with the Seattle School Board. Superintendent Jones is not recommending any school closures or consolidations for the 2024-25 school year.
The School Board heard Superintendent Jones' recommended strategies as an introductory item during the Nov. 15 meeting. The resolution will go back to the full board for consideration at the Dec. 13 Regular Board Meeting.
Read the presentation overview and watch the meeting recording.
Well-Resourced Engagement Phase 1
In August through October 2023, Seattle Public Schools completed its Phase I Engagement Plan. Phase II Engagement Plan will include engagement opportunities specifically for students, plus additional targeted efforts to ensure diverse voices from all backgrounds are equitably represented and reflected in the community's vision.
Through this process, we heard that families want:
schools to be central hubs for families and community,
security measures to keep students safe, 
robust and inclusive music, arts, and sports programs, 
high-quality instruction in core subjects with equity and diversity reflected in the curriculum. 
regular accessible communications to families from the schools,  and equitable access to special education, multi-lingual and highly capable advanced learning services. 
These community recommendations are posted on our website. 
Community Recommendations
SPS is committed to hearing your voice. The goal for the well-resourced schools conversations is to gather input from our community so that SPS can make effective decisions about major initiatives and issues. Community Engagement Feedback
Guiding the SPS Well-resourced Schools Vision
SPS well-resourced school conversations will be guided by Board Policy 0010, Instructional Philosophy and Board Policy 0030, Ensuring Educational and Racial Equity. These policies demonstrate the Seattle Public Schools commitment that students will be supported and affirmed in their learning, with multiple pathways to success, in school environments where they feel seen, heard, and welcomed in all spaces.
Ensuring Educational and Racial Equity
Seattle Public Schools has made eight commitments to the success of every student in each of our schools.
Read SPS Policy 0030
Recent News and Announcements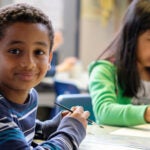 Will your child be 5 by August 31? Will your family be new residents of Seattle? Registration will open for the 2024-25 school year on January 2.
Our district is currently welcoming applications for principals and assistant principals in the 2024-25 School Leader Pools.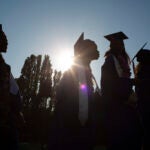 View Seattle Public Schools high schools graduation ceremonies dates for Class of 2024.