Community Feedback for School Year Calendar
Posted on: November 1, 2023
Summary: Families, staff, students, and community members are encouraged to provide feedback on the school year calendar.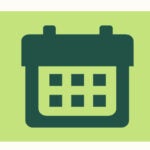 Community Feedback for Future SPS School Year Calendars
Families, staff, students, and community members provide feedback on the school year calendar.
Seattle Public Schools and our union partners including the educators' union, Seattle Education Association (SEA), work together to develop the calendar and guidance. The dates are agreed upon and then voted on by the Seattle School Board.
School Year Calendar Feedback
The feedback will help inform future negotiations for calendar dates.
The calendar includes key school year dates, such as the first day of school and scheduled school breaks.
Current School Year Dates
Please use the current year's calendar as a guide for your feedback on future school years. View the approved 2023-24 school year dates
Feedback Survey
The survey was open Nov. 1 – 13, 2023.
Thank you to the students, families, staff, and community that provided feedback on future school year dates and religious accommodations guidance.
The feedback form asked which school year dates students, families, staff, and SPS community are most interested in changing. The form also asked for community suggestions for religious accommodation guidance.
Religious Accommodation Guidance
How to Students Request Religious Accommodations
Read how students can request religious accommodations.
SPS is home to students, families, and staff with a broad range of religious observance. Because of this diversity, not all religious and cultural events can be accommodated. The Guidance Regarding Religion and Religious Accommodations is a reference for our community.
Translated guidance:
School leaders and educators should consider which observances might affect student attendance and participation in school events. Central office administrators should consider these dates when scheduling district-wide events and programing.
State law and the district procedure provides students an excused absence for the observance of a religious or cultural holiday.