Mercer
Asa Mercer International Middle School Replacement Project
Asa Mercer International Middle School will be replaced with a new school building on the same campus.
The school has relocated to the Van Asselt School interim site — 7201 Beacon Ave. S — for the 2023-2024 and the 2024-25 school year.
Timeline

Pre-design phase
Schematic design phase
Design development phase
Construction documents/permitting phase
Construction phase in progress
School opens Fall 2025
Project Progress
Read the monthly Neighborhood Update from the project team.
Photos
Construction Update
Project updates are posted for the previous month.
In September, the project team:
Finished demolition of the existing buildings
Started installing site utilities like storm water, sewer, and water.
Starting drilling geothermal wells, which will be used for heating and cooling the new school.
In October, the project team will:
Continue installing utilities.
Continue drilling geothermal wells.
Begin grading the site and setting up for the building footprint using excavators and bulldozers.
Current Design
This drawing shows the current design for the new school building's main entrance.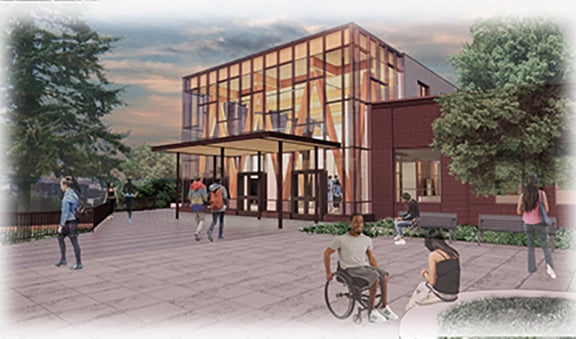 This site plan shows the planned layout for the campus and new school building. North is to the left of the image. At the bottom is the west boundary at 16th Avenue S.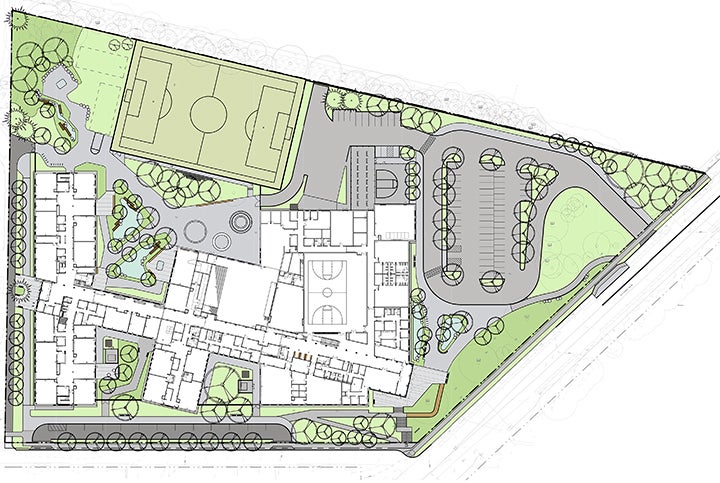 Community Participation
School Design Advisory Team
Early in the design process, representatives from the school community come together to form a school's SDAT. SDATs typically include school and district staff, parents, and community members. Students are sometimes included for all or part of the process. The project construction managers also take part. Learn more about Mercer International Middle School SDAT.
About the Project
The existing Asa Mercer Middle School building will be demolished and a new mass timber multi-story middle school building of approximately 174,000 sq. ft. constructed. Once complete, the new school building will provide permanent space for 1,000 students in grades 6–8.
The new one- to three-story school will be surrounded by landscaping and outdoor learning spaces. A synthetic turf practice field is planned for the east side of campus. A new, secure entry will welcome students, families, and the community with a clearly defined "front door" to the school.
Classrooms will be organized by academic neighborhoods, with flexible support spaces to promote a sense of community and support academic success for all students.
Sustainable design features are built in to meet district goals for clean energy and renewable resources.
Interim Location: During construction, Mercer International Middle School will be located at the Van Asselt School Interim Site, 7201 Beacon Ave. S. An addition is being constructed at that location to convert it to a site large enough for temporary use by middle schools.
Construction Project Management Shiels Obletz Johnsen, Inc. (SOJ)
SOJ Construction Manager: Justine Kim, justinek@sojsea.com, 206-838-3706
School Design: Bassetti Architects
General Contractor/Construction Manager: Cornerstone General Contractors
Funding Source: Funded by the Building Excellence V (BEX V) Capital Levy, approved by Seattle voters in 2019.
Budget: $152.5M
Asa Mercer International Middle School
1600 S Columbian Way
Seattle, WA 98108