Come Together: School Events Offer Friends, Food, and Fun
Posted on: November 1, 2023
Summary: Schools across Seattle are hosting fun family events to celebrate their communities!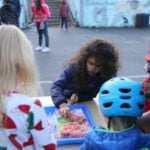 Families Are Encouraged to Get to Know Others in Their School Community
Families, food, and fun are just a few ingredients that made up recent family nights hosted by various schools and departments. Lawton Elementary, South Shore PreK-8, and the Office of African American Male Achievement (AAMA) all hosted gatherings to celebrate their communities.
At Lawton Elementary, families came together for the Back-to-School Bash where they played games, enjoyed dinner provided by local food trucks, and indulged in baked goods sold by the PTA. Lauren Ring, who has a first grader at Lawton, shared that she enjoys these family nights because having the opportunity to see old friends and new seems like a great way to start the year.
"I think one of the things that makes Lawton so special is the sense of community – getting to know the other parents because you get to know their kids and know a little bit about what's important to them … their traditions are cultures, but also to have a people to have your back."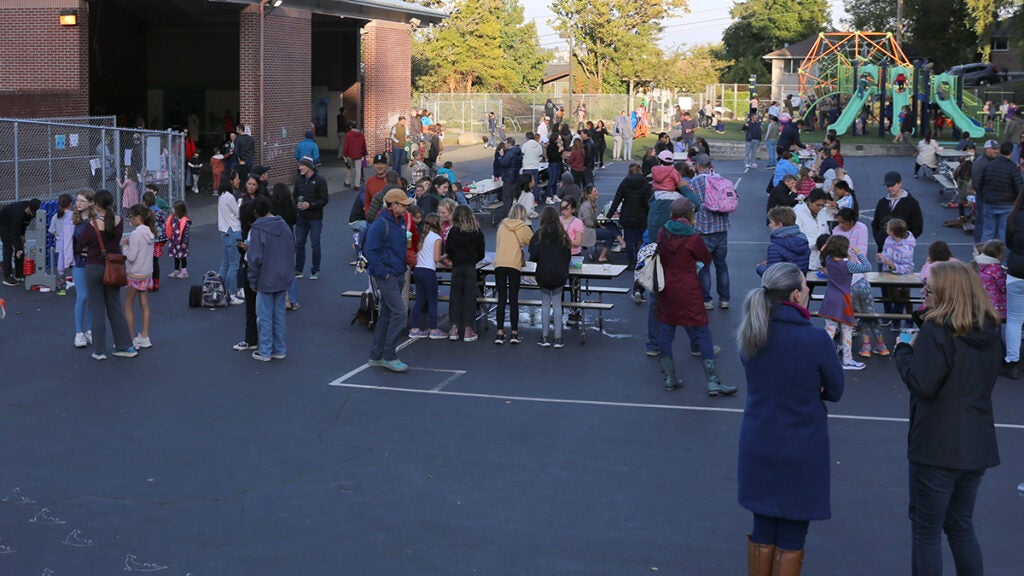 South Shore PreK-8's family night included pizza, a meet and greet with teachers and community organizations, and a scavenger hunt. Resource teacher Tamara Kelly said these family gatherings are important for building community connections.
"Because we are a community, we need to get together so that we can see each other, we can fellowship and eat together," said Kelly.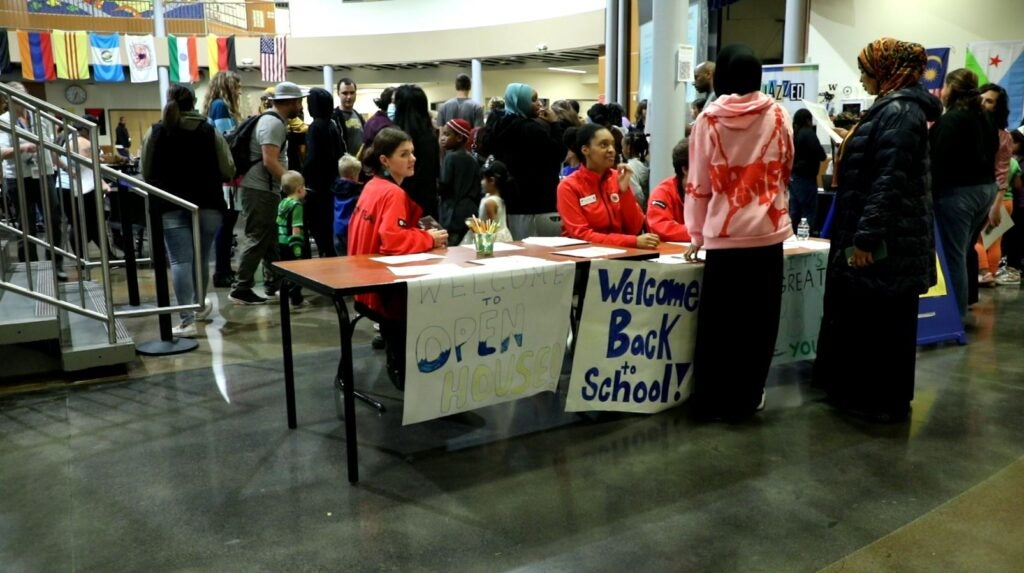 After feasting and playing games at the AAMA Black to School Night, families listened to a student-led panel of Kingmakers sharing their experience in the program.
Adam Powell and London West are seventh graders at Aki Kurose Middle School. Both spoke on how important it is for students to see their parents showing up and getting involved in their school community.
"It makes me feel happy that they took the time to come to my event," Adam said. "It boosts my confidence. Once you have that kind of confidence, it really boosts the way you look at yourself."
London explained that the feeling works both ways. His mom is heavily involved in both the schools her children attend. While it makes him happy when his mom shows up to events, he's just as excited that others can see the work she's doing.
"It makes me feel happy because a lot of people know my mom, and they're like, 'Hey, London's mom,' and that makes me feel proud," he said.
Many schools host similar family nights throughout the year. Check out your school's website for details about upcoming events.