Walk, Bike, and Roll to School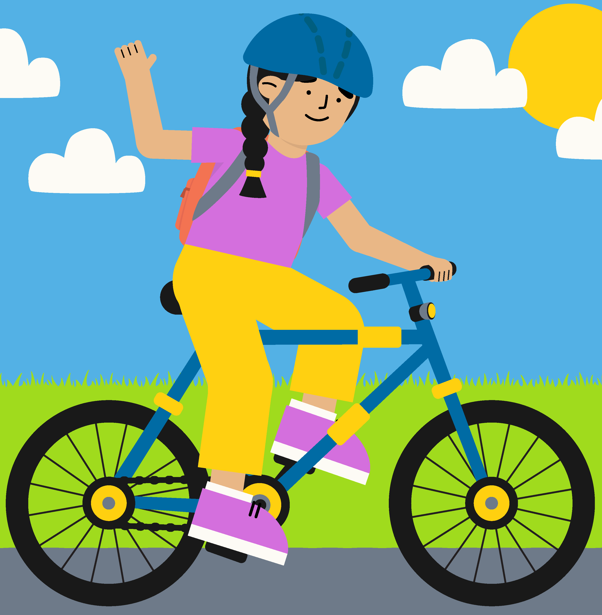 Safe Routes to School
Safe Routes to School is a national movement to make it easier and safer for students to walk and bike to school. We work with the Seattle Department of Transportation to improve safety around schools and to support students to walk and bike.
*Spotlight* Bike to School Month is coming in May!
Wednesday, May 3, 2023 is Bike & Roll to School Day which is a great day to kick off Bike to School Month. Want to be involved but need support? Contact Sara Colling, your SPS Safe Routes to School Coordinator (skcolling@seattleschools.org or 206-532-4453).
Participate on your own!
Participate with your school!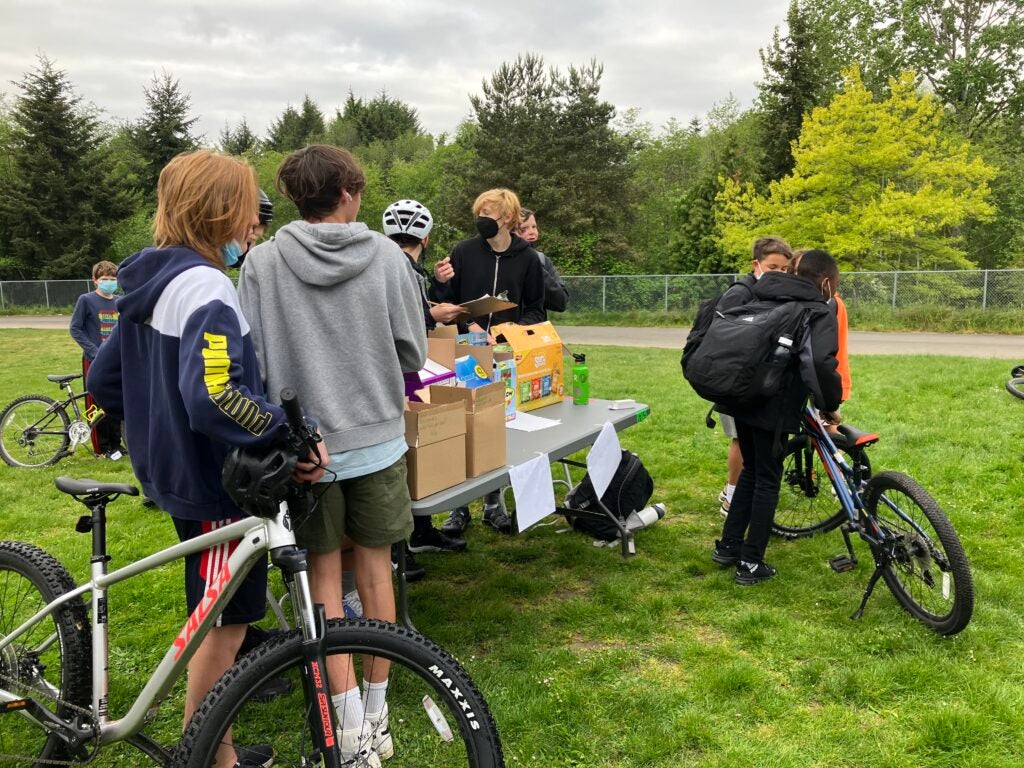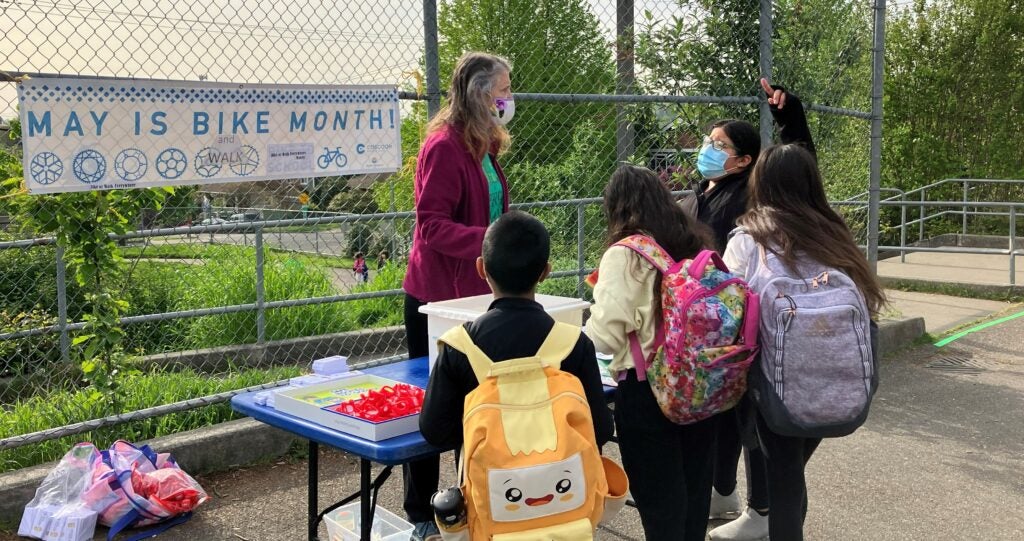 Translation into Spanish, Simplified Chinese, Vietnamese, Somali, and Amharic
How many students are walking, biking, and rolling to school?
About 1/3 of Seattle Public School students walk or bike to school most days! This data is based on two sources:
Why walk, bike, and roll (i.e. wheelchair, scooter, skateboard, etc.)?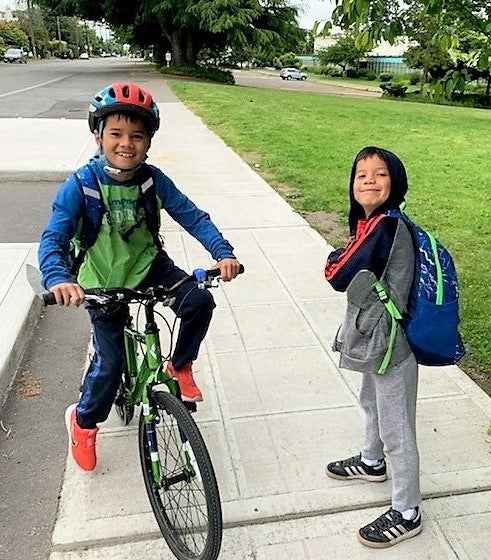 "In addition to the physical exercise and fresh air, walking to school helps kids develop independence and take responsibility for getting themselves to and from school on time."— Laura Gamino, Injury Prevention Coordinator, Oklahoma City Metro
For our earth! Transportation is Seattle's largest source of climate emissions. When we drive less, emissions go down in a big way.
For your health! Students who walk and bike get exercise built into their daily routine. Studies even show that students arrive at school more attentive and ready to learn (and happier too).
For your school! School pick-up and drop-off can be hectic with lots of idling cars in the same space. Walking, biking, and rolling reduces that congestion around schools and makes the air cleaner to breathe.
For fun! Walking, biking, and rolling on your own or with friends can connect neighbors to each other, and it's just a fun way to be outside and part of the neighborhood.
Resources for students and families
Resources to support more students at your school