Advanced Learning
Advanced Learning Department
At SPSSeattle Public Schools More, we are focused on honoring and supporting the brilliance of every student.
The Advanced Learning department works collaboratively with school and district leaders, teachers, students, and families to provide the tools, guidance, supports, and services needed to ensure access and success for every student especially those furthest from educational justice and those in need of Advanced Learning services.
Advanced Learning services provide students the support they need to grow their strengths and work at more complex levels. This includes more challenge within classes, assignments, and activities to help push learning further. Advanced Learning services include services for students found eligible for Highly Capable and Advanced Learners. 
Advanced Learning is Getting Better for Everyone
We recognize there are inequities in the way our Advanced Learning program was created and has continued to operate. Historically, students have been identified by IQ or aptitude tests that have favored privileged and white families, and this has led to wide racial disparities in the makeup of our program.
The program is not going away, it's getting better. It will be more inclusive, equitable, and culturally sensitive. In particular, students who have been historically excluded will now have the same opportunities for services as every other student, and get the support and enriched services they need to grow. Read more about the updates to services
Fall 2022-23 Referrals are Closed
The Advanced Learning referral window was November 1-30, 2022.
Recent Department Announcements
Seattle Public Schools Advanced Learning team refers all kindergarten through eighth grade students to be screened for Advanced Learning services.
At Seattle Public Schools, advanced learning services are changing so that every student has access to advanced learning options.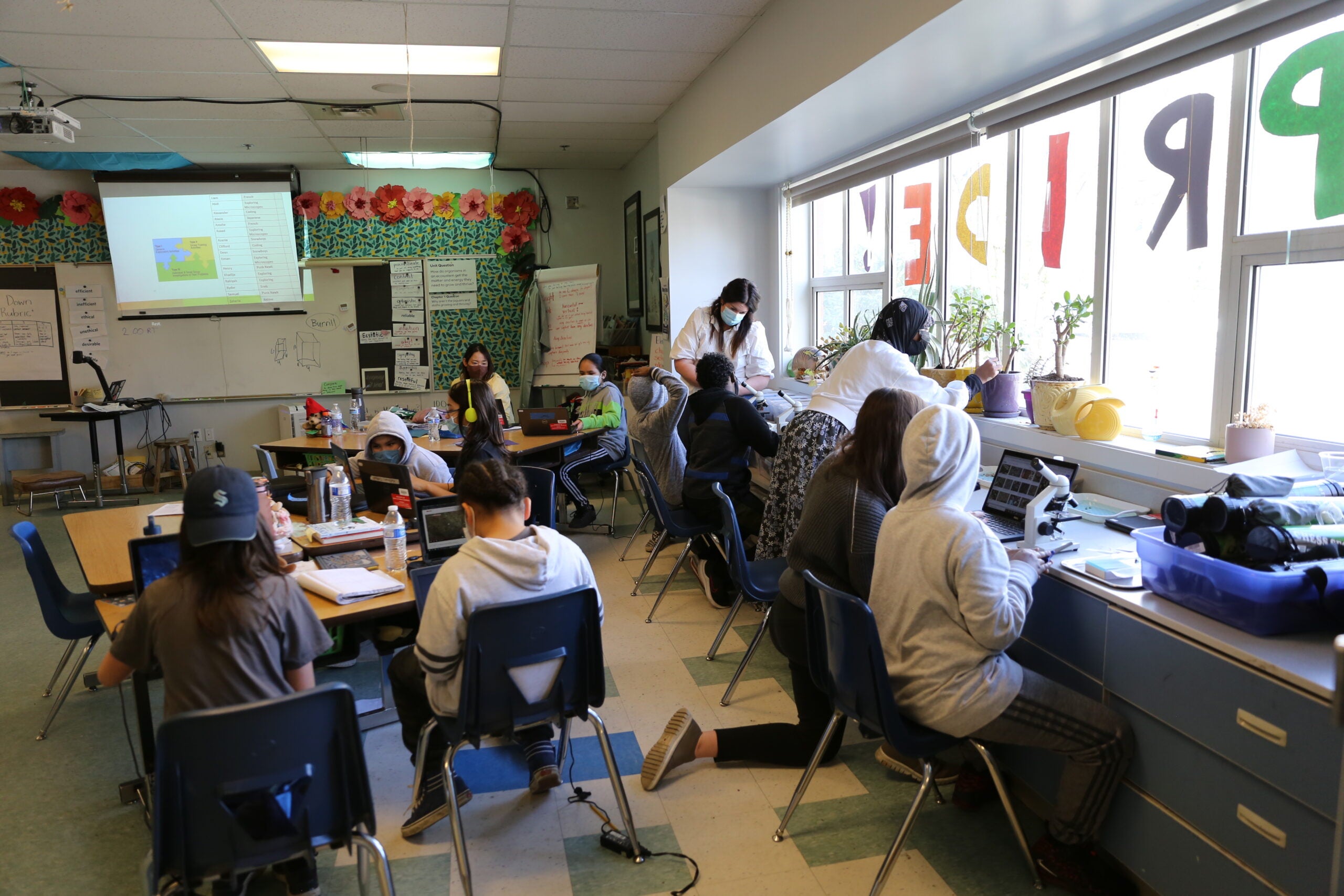 Discovering, training, and investigating; that's what students at Thurgood Marshall Elementary experience every week in enrichment clusters.
Advanced Learning Services FAQ 2022-23