School Levies
Seattle Schools 2022 Levies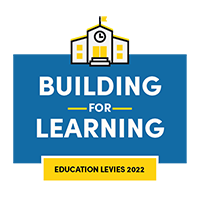 Thank you Seattle voters!
The February 2022 replacement levies have been approved with more than 78% voting yes for our Educational Programs and Operations levy (EP&O) and nearly 80% voting yes for our Buildings, Technology, and Academics/Athletics Capital Levy (BTA).
These levies replace two school levies that expire in 2022 to continue funding for our students and schools.
Why Do School Districts Ask for Local Levy Funding? School districts rely on voter-approved levies to bridge the gap between what the state funds and what it costs to support our students.
Voter-Approved Education Levies Support Seattle Students The money we collect from local, voter-approved school levies stays in Seattle. We use these funds to provide the quality of education that our students and families expect and to ensure our students have safe, welcoming schools that support student success.
Levies information 2022 brochure (mailer)
Educational Programs and Operations
Proposition 1: Educational Programs & Operations Levy Renewal continues critical funding to help educate all of our students and bridge the gap between the funding the district receives from the state and what is needed to fully support students.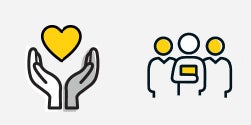 Staff like school nurses and custodians
Continues funding for programs that support students like special education and child nutrition
Continues funding for student opportunities like art and athletics
Buildings, Tech, Academics/Athletics
Proposition 2: Buildings, Technology, and Academics/Athletics Levy Renewal maintains our investment in school buildings and technology so every SPS student has access to a safe, welcoming learning environment.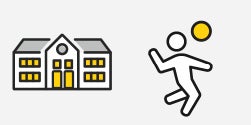 Maintaining and updating our school buildings
Technology for teaching and learning in our classrooms
Academics and athletics building projects and equipment including new grandstands at Memorial Stadium
Report on Recent Levies
Where has SPS spent levy funds previously approved?
Thanks to the past generosity of our community, funding measures allowed us to upgrade and maintain school buildings, provide technology to all SPS students, and improve playgrounds. Report on recent levies
Contact
Questions about the levies? Use our Let's Talk form.