Weather Alert Reminders
Posted: | Updated:
Summary: If weather conditions make a schedule change necessary, the district will communicate the decision in several ways.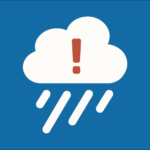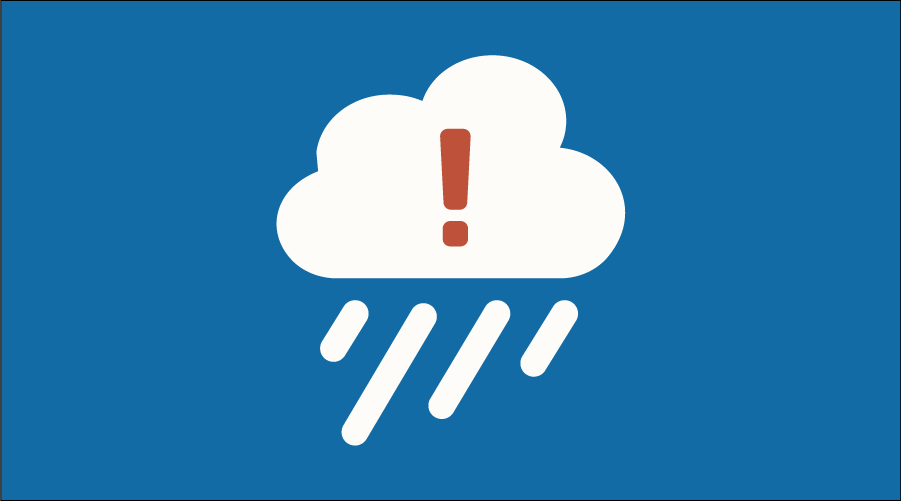 Winter Weather: How to find out if your school will have schedule changes due to ice or snow
As we move into the colder months, now is a good time to review how you will receive urgent weather information from Seattle Public Schools (SPS).
When determining if changes are necessary, SPS monitors weather forecasts and road conditions.
If snow or ice in the Seattle area affects road conditions, our schools may have schedule changes. Student and staff safety is a priority when making decisions related to inclement weather. When winter weather arrives in Seattle, SPS must determine schedule changes for the entire district. We recognize this decision may not always fit with what individual neighborhoods are experiencing. The city of Seattle has a wide variation of weather conditions because of our landscape.
Seattle Public Schools and the Seattle Education Association are working together to explore using technology so students can continue to learn from home during inclement weather/snow days.
Winter Weather School Schedule Options
Based on weather conditions, we have two possible scenarios – two-hour late start with in-person learning or school buildings closed with students at home engaged in remote learning.
Two-hour late start with in-person learning
Scenario 1: Two hours late; buses operating on snow routes. When the district is operating on snow routes (two-hour delay) the following changes apply.
Preschool: All half-day preschool programs are closed including Head Start and Developmental Preschool. Full day preschool, SPP, and Head Start are running. PCIS (Preschool Continuum of Intensive Services) Preschool programs are closed.
Skills Center (high school students enrolled in Skills Center classes): Morning Skills Center classes are canceled. Afternoon Skills Center classes are running, but no district yellow bus transportation is provided to afternoon classes. Transportation after classes are dismissed back to the students enrolled school will be provided.
Childcare: Please check with your childcare provider for before or after school care.
After school activities without transportation: Check with your school about athletics and after school activities that don't require transportation.
Please check the Transportation Department's Adverse Weather webpage for details about transportation services. In early December, families with students who receive transportation services (yellow bus or van) will receive a separate letter in the mail with information about the snow routes for their student's bus route.
King County Metro may also operate snow routes during a snow or ice event. Students that use King County Metro to get to school can view Metro's snow route information.
School buildings closed with students at home engaged in remote learning
Scenario 2: Students at home engaged in remote learning due to inclement weather.
Seattle Public Schools (SPS) and Seattle Education Association (SEA) worked together to create a remote instruction plan for potential snow days. We cannot predict or control the weather, but we can maximize our response to it. Technology provides a way to engage with students even when winter weather makes it unsafe to go to school buildings.
On the first day of remote instruction due to weather, there will be a two-hour delayed start. This late start will ensure staff and students are ready to begin learning. If there are consecutive days of inclement weather, the following days will begin at the standard start time. Read more about the remote learning plan.
Stay Informed
If weather conditions make a schedule change necessary, the SPS Communications team will share the schedule change in the following ways.
Families will be notified at approximately 5 a.m. on the morning of a weather event through phone voice messages, emails, and text messages. Updates will also be shared with local media stations, on social media, and the district and school websites.
Local Media
Local TV stations: KOMO 4, KING 5, KIRO 7, FOX 13
Radio: KNWN AM 1000 (formerly KOMO), KIRO 97.3 FM
District Social Media: Facebook SeattlePublicSchools , Instagram SeattlePublicSchools, and Twitter @SeaPubSchools
District and School Websites: We post school schedule updates to the district and school websites.
Email to parents, guardians, and staff.
Phone voice message and text message to parents and guardians.
Managing Phone Calls and Communication Preferences
Families receive phone messages, email, and text messages to the contact information on file with their student's school. If you are not receiving communications from SPS, we may not have your correct contact information. Directions on how to manage your preferences.
---
A note from the Seattle Department of Transportation (SDOT)
During a severe snowstorm, SDOT crews work 24 hours a day to clear crucial streets around the city for buses and emergency services. We can't be everywhere at once, and it may take up to 12 hours to clear all these streets after a break in the storm.
Please be a good neighbor and help keep Seattle moving this winter! Stock up on snow removal supplies and keep the sidewalk, curb ramps, and storm drains near your home, business, or job site free of leaves, snow, and ice.
Visit SDOT's winter weather webpage for snow route maps and more tips on how to prepare.
View this message from SDOT in: አማርኛ • اَلْعَرَبِيَّةُ • 繁体字 • 简体中文 • ភាសាខ្មែរ • 한국어 • Oromiffa • русский язык • af-Soomaali • Español • Tagalog • ភាសាខ្ម • ትግርኛ • Tiếng việt • English
Other information from SDOT