Coe
Coe Elementary School Classroom Addition

Find out what happens during each phase
Timeline
Pre-design phase complete
Schematic design phase complete
Design development phase complete
Construction documents/permitting phase complete
Bid and award phase complete
Construction in progress
Addition opens after Thanksgiving Break 2021
Recent Progress
Progress updates are posted for the previous month the week after the monthly BEXBuilding Excellence Capital Levy provides resources for school construction, renovations, and additions. More and BTABuilding Renovations, Technology and Academic/Athletics Levy provides resources for seismic improvements, roof More Capital Levies Oversight Committee meetings. These meetings typically take place on the first Friday of each month.
Major Activity in September 2021
Continued roofing; work nearly complete
Began siding installation
Continued window installation; work nearly complete
Completed interior stairs
Began interior painting
Continued mechanical, electrical, and plumbing installation
Major Activity Planned for October 2021
Install flooring and casework

Install doors and hardware

Install wall coverings

Continue mechanical, electrical, and plumbing trim out

Install audio-visual equipment

Continue bio-retention pods, irrigation, and landscaping
Project Photos
Click on an image to view photos and captions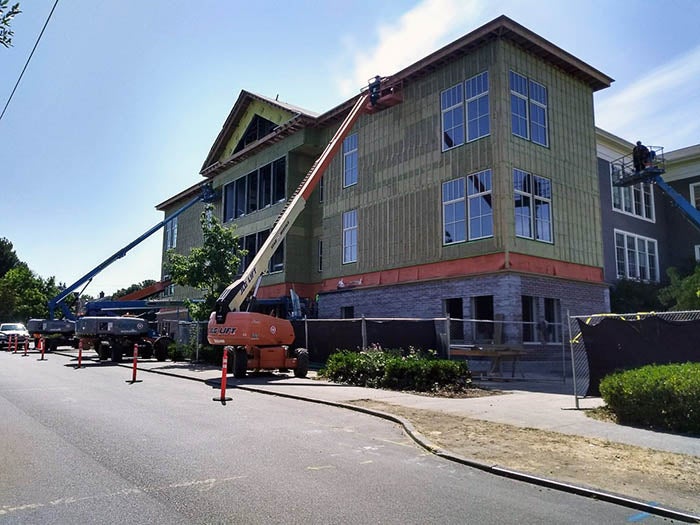 About the Project
The original Frantz Coe Elementary School, built in 1907, was destroyed by fire in 2001. The current 75,214-square-foot building was constructed in 2003. This project will construct a six-classroom addition.
Design : Mahlum Architects
Construction: Western Ventures Construction, Inc.
Funding Source: Funded by State of Washington Distressed Schools Grant.
Contacts
Let's Talk Comments and Questions form
Project Manager : David L. Jackson, 206.735.8957, dljackson2@seattleschools.org
Frantz H. Coe Elementary School
2424 7th Ave W
Seattle, WA 98119