Kingmakers
Kingmakers of Seattle
Kingmakers of Seattle is an elective program for Black male middle school and high school students, referred to as Kings, taught by Black male facilitators. Kingmakers supports the cultural, historical, social, and emotional needs of young Black boys and teens as it relates to their identity. The program is offered at four SPSSeattle Public Schools More schools: Aki Kurose, Asa Mercer, and Denny International Middle Schools and Interagency Academy.
Seattle Public Schools and the City of Seattle's Department of Education and Early Learning (DEEL) launched Kingmakers in 2017 to engage, empower, and encourage young Kings in a brotherhood-centered program.
Kingmakers is structured around Khepera, an African-centered curriculum that emphasizes studying Black history, increasing literacy, building self-esteem, and offering academic mentoring. Facilitators participate in professional development to better teach and reach Black males. In the 2017-18 school year, more than 60 hours of culturally relevant professional development was provided.
The program directly supports the district's strategic plan Seattle Excellence, which is laser focused on supporting Students of Color who are furthest away from educational justice, beginning with African American boys and teens, in three of its focus goals: culturally responsive instruction, welcoming and safe schools, and inclusive and authentic engagement.
Since its launch in 2017, Kingmakers has supported the brilliance and excellence of Black boys and teens. 115 Black male SPSSeattle Public Schools More students participated in Kingmakers in the 2017-18 school year. Partners at DEEL observed improved regular school attendance and passing of core courses among participating Kings.
In the 2021-22 school year, SPSSeattle Public Schools More and DEEL plan to expand the Kingmakers of Seattle program to at least two more school sites.
Questions? Please contact William King, AAMAThe Office of African American Male Achievement More mentoring program coordinator, at 206-561-8799 or wrking@seattleschools.org.
Facilitators
Meet the Kingmakers of Seattle Facilitators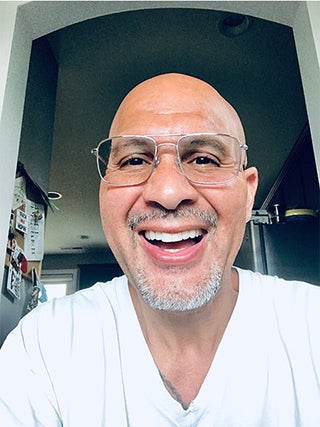 Emery Walters, Interagency Academy
I am a four-time Kingmakers facilitator with Interagency Academy. Teaching Kingmakers is an understatement. It has actually become a part of my life. It's not your typical 9 to 5, but it is actually a brotherhood and a way of life. I see so much of myself in the Kings that I work with. I lead with love and I make sure that I am able to meet every single need that my Kings may come with.
This is a program that myself and my generation could greatly benefit from. Teaching the Kings and watching the excitement as they learn about their cultural heritage is priceless. So many times they may have an "aha" moment when we're able to tie some past history to contemporary, present-day things going on. I believe we are currently teaching the next Carter G. Woodson, Huey P. Newton, Malcolm X, Steven Biko, Martin Luther King, W.E.B Du Bois, or George Washington Carver. This is a program that teaches from the narrative that African American boys are more than enough. When given the right amount of emotional support and academic standard, they will always rise to the occasion. To watch the growth, metamorphosis, and transformation that happens within the first four weeks of the class is phenomenal. Often times I hear parents, other staff members, administrators, and even the Kings ask. "how did you get me or him to do what he's done?" And it's very simple, I believe that he could do it. Often times the standard has lowered for our Kings, and I don't feel that you benefit them or the educator by doing that. In this program we don't lower the standard, but we help support the King to get him up to the standards.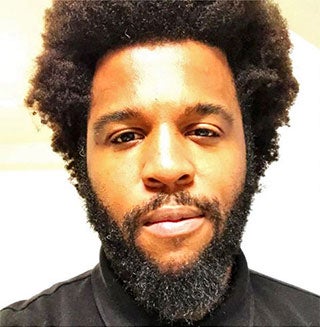 Donte Neil, Asa Mercer Middle School
I am originally from Los Angeles California, and I serve as a Student and Family Advocate with Kingmakers of Seattle at Asa Mercer Middle School. I have lived in the Seattle area for nearly a decade and have previously served the community as an Instructional Assistant. Along with raising my own children, working with the Kings through their process of transformation keeps me alive. As an educational professional, my ultimate goal is to earn a doctorate sometime in the near future and to help Kingmakers expand to every middle school and high school within the district. I'd eventually love to help develop curriculum for Kingmakers, as well as SPSSeattle Public Schools More. One of my proudest achievement so far is going back to school at 28 to finish my bachelor's degree after leaving a decade prior. I am driven to show my kids and the Kings that I serve that it's never too late to finish what you started.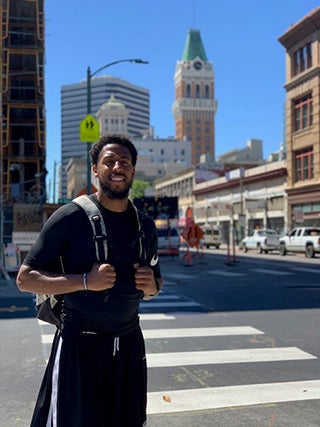 Marcus Bradford, Aki Kurose Middle School
I am originally from Columbus Ohio, and I serve as a Student and Family Advocate with Kingmakers of Seattle at Aki Kurose Middle School. I have lived in Seattle area for about eight years and have been serving the community for four years with the My Brother's Keeper Mentoring Program. Serving as an educational professional, my ultimate goal is to facilitate young Black children maximizing their unique potentials and expressions of greatness. One of my proudest achievements to date include becoming the first one in my family to graduate from college. However, my greatest joy most recently is serving the Kings and being served by their enthusiasm for learning and sharing. I want all of the young Kings in Seattle to know — If you believe, then you can achieve.