Youth in Construction
Posted: | Updated:
Summary: Skanska and AAMA have already hosted two highly successful Youth in Construction events, and a third is planned for this spring.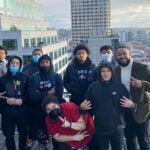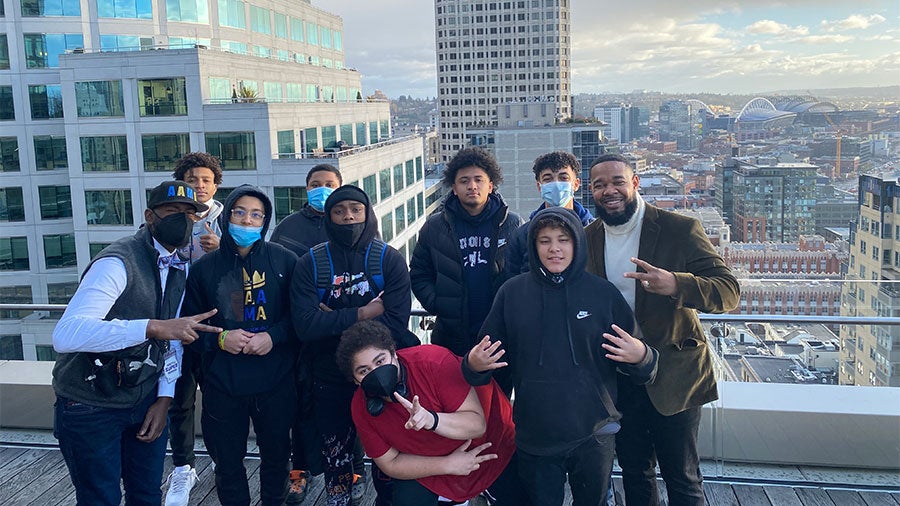 Skanska, AAMA Building Bridges for Equity with Youth in Construction Program
Skanska USA, a leading construction and development firm, announced its partnership with The Office of African American Male Achievement (AAMA) at Seattle Public Schools designed to raise awareness of and bring equitable access to career paths at competitive salaries in the construction industry through its Youth in Construction program.
Skanska and AAMA have already hosted two highly successful Youth in Construction events, and a third is planned for this spring. One key element to the program is the "Passport Project," which aims to showcase the breadth of careers available within the industry, including jobs that can take them around the world, something not typically imagined by the historically underrepresented population this program was created to engage.
"Many students have no idea how extensive the construction industry really is," said Kevin McCain, executive vice president and general manager of Skanska in Seattle. "Building a building is complex, and it takes an extensive team of people working together utilizing their diverse skillsets to make it all happen. We want to make sure these kids understand that and can envision a future where they're the ones designing, engineering, and building the next school, airport, highway, office tower or shopping mall."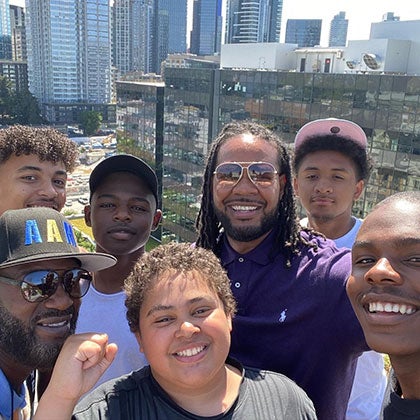 Through Youth in Construction, AAMA and Skanska are helping showcase roles including civil engineers, geologists, environmental engineers, training directors, and tradespeople – carpenters, plumbers, electricians, HVAC specialists and dozens more.
The collaborative Youth in Construction program hits at vital components of both organizations. For AAMA, it was important that Youth in Construction be inclusive of the core concept "Nothing about us without us," meaning that too often choices are being made about African American males without the voices of African American males, and this program and these events have been designed with the support of and to bolster those voices.
For Skanska, one of the company's Values is "Be Better – Together," which focuses on always striving to be better, generously sharing their expertise, teaming with communities, leveraging diversity to deliver the best solutions, and fostering an inclusive culture. 
"It's one thing to say we want change, it's another thing to demonstrate it through financial investments, exposure to the industry, and networking with leaders. Skanska is doing that," said Kevin J. Loyal, Manager of the Department of African American Male Achievement at Seattle Public Schools. "The youth we're engaging have dealt with the most systemic racism over their lifetimes, and by raising the bar for them we can begin to build equity where it hasn't been. Skanska's Youth in Construction program is a great example of how to do that."
While many roles do require a college education, just as many begin with a high school diploma, a willingness to learn, and hard work. Many senior-level employees at Skanska and in the industry began their careers in the construction trade as a carpenter apprentice, before becoming a journeyman (who has apprentices working under them) and then moving on to higher levels of leadership.
"We're really excited about this partnership with AAMA and the impact it's already having with Seattle Public Schools students," added Skanska's McCain. "At our first event with AAMA, a student named Brandon stepped up and asked us what classes he could take in high school to set himself up for a career in construction, and what pathways he could take to prepare for an eventual construction management degree in college. He came back to our second event and talked with us about our ACE Mentorship Program and the new high school internship program we've been developing, and I'm proud to share that he will be a part of our first class of high school interns later this year."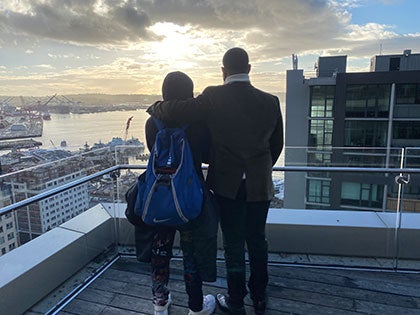 Another student who has participated in the program is LeManuel D., who expressed how often the educational system can focus on checking boxes rather than ensuring students learn and have transferrable skills beyond school. Within the construction industry, students like LeManuel can thrive, utilizing their creativity while learning a lifelong skill.
Skanska's next Youth in Construction event with AAMA is tentatively scheduled for April 20.
"This is a great example of how by just having a door that's been opened to you, you can pretty much go anywhere," added AAMA's Loyal. "Opening that door at an early age is so important, especially with these youth, and this program is doing a great job of that. I'm excited to see where we can take this in the coming months and years."