Television Studio (SPSTV)
Award Winning Video Productions, Graphics & Animations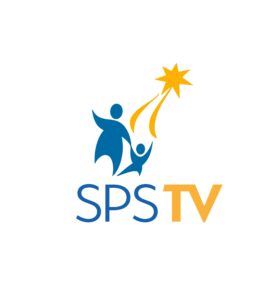 Seattle Public Schools Television (SPSTV) lifts District stories to external audiences through the creative use of video, animation, and graphics while adding transparency to government. SPSTV operates a full-service, state of the art high-definition TV studio, located on the 3rd floor of the John Stanford Center for Educational Excellence.
Resources include professional audio equipment, HD video cameras, broadcast control room, advanced lighting, studio complete with multiple video sets and a green screen, video recording and playback systems, remote technology for broadcast of live events hosted in SPSSeattle Public Schools More buildings, and production suites for graphic creation and video editing. We utilize the complete Adobe Suite.
We support students by delivering District information with them, sharing their scholastic stories, and also offering them exposure and experience to the media arts. We distribute our work via social and traditional media as well as support of our own distribution channels.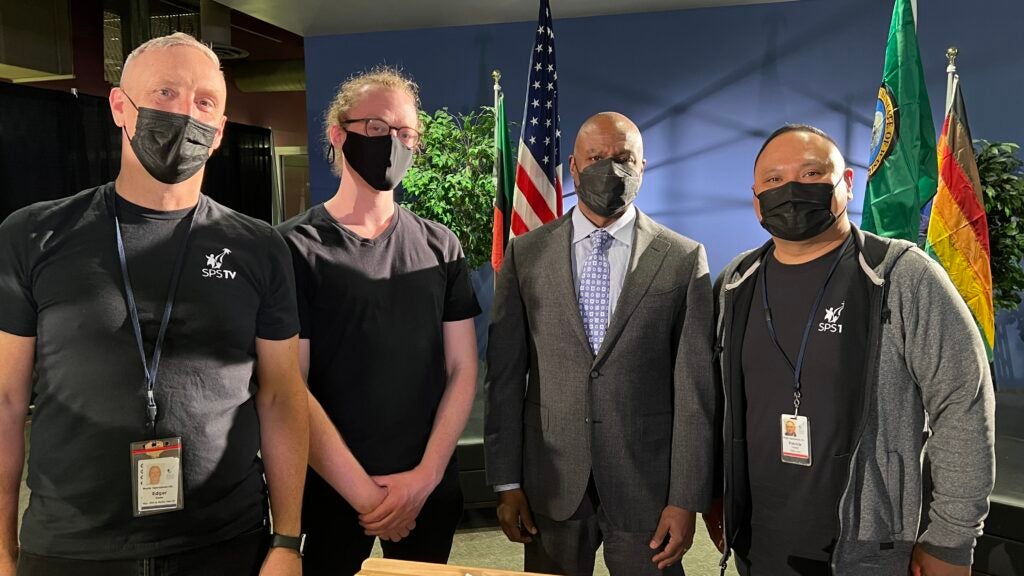 SPSTV was original established to broadcast the SPSSeattle Public Schools More Board Meetings through a franchise agreement with city of Seattle and local cable providers.
HD cable television channel on Xfinity, Wave, & Century Link systems
Stream (24/7) & post to our SPSTV YouTube page that has almost 6000 subscribers (and video stream to our website)
We also stream SPSTV 24/7 on YouTube.
---
Broadcast Schedule
Current meetings are posted online by noon following the live meeting.
To watch a live web stream of SPSTV on your computer or mobile device, please visit the Broadcast Schedule page.
School Board Meetings
Live Meetings: First and third Wednesday of the month at 4:15 p.m.
SPS Board Meetings YouTube Channel – Captions are posted on YouTube on the Monday following the live meeting.
About SPSTV
SPS-TV can be viewed on the following channels in the city of Seattle:
Comcast 26 (standard-def) 319 (hi-def)
Wave 26 (standard-def) 695 (hi-def)
Century Link 8008 (standard-def) 8508 (hi-def)
Seattle Public Schools operates its own cable channel and airs a variety of educational and informational programs of interest to students, staff and the community.
TV Studio
Seattle Public Schools operates a full-service, state of the art HD TV studio, located at the John Stanford Center for Educational Excellence.
The studio and control room are equipped with professional broadcast equipment, a playback facility, and editing suites.
For more information about the studio (including the procedures and rates for district or non-profit use of the studio) contact SPSTV SPSTV@seattleschools.org.
Watch some of our latest productions…
Share this page: www.seattleschools.org/spstv