Recipients of Seattle Schools Scholarship Fund
Scholarship Recipients
Select a year below to see a list of recipients.
Scholarship Fund Recognition Wall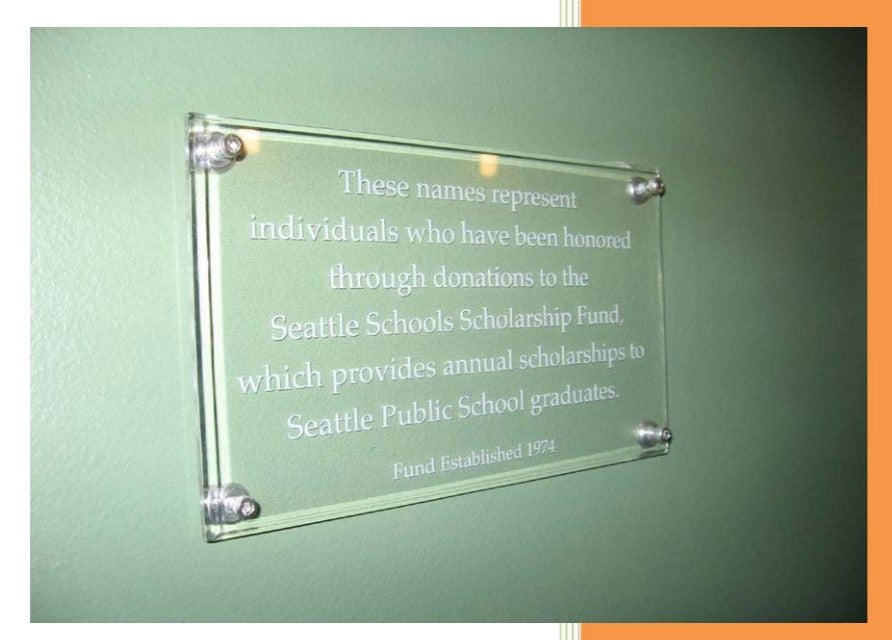 The Seattle Scholarship Fund Recognition Wall listing Tributes, Memorials and Donations can be found in the public lobby of the John Stanford Center for Educational Excellence.
Recognition Wall Directory 2020
Currently, donations of $500 or more with a stated designated honoree/memorial will result in that person's/organization's name being added to the next available space on the Scholarship Fund Recognition Wall.
This will result in a letter from the Trustees announcing the donation to the family of the person memorialized or to the honoree. (This is why it's important to include an address to be used for the donation announcement.) It will also result in a letter from the Trustees as a letter of receipt to the donor.
The $500 donation size may also be reached by multiple donors separately honoring or memorializing the same individual to have that name added.
Another way a name (individual/family/organization) may be added to the Scholarship Recognition Wall is if there is an ongoing annual donation over $500.