Research and Evaluation
Seattle Public Schools Research and Evaluation
Research can be one tool to ensure our school system is equitable and empowers each student and their family. The department of Research and Evaluation strives to achieve this by collaborating with educators, students, families and university partners –listening to and uplifting the stories of our communities.
We partner on research and strategic planning, providing consultation and evaluation using academic data analysis, surveys, interviews and other quantitative, qualitative, and design-based research methods and communication as well as workshops for impact. Our work primarily supports Teaching and Learning –early literacy, math, college and career readiness, school climate and continuous improvement –and also includes support within Human Resources, Operations and Business and Finance.
Values: As we continue to forge our identity as a department, we center collaboration as a primary vehicle for change, grounding our work in districtwide initiatives and accountability structures that are co-created with students and their families. The following values underlie our methods, approaches, engagement and communication:
Trust · Transparency · Accountability · Impact · Liberation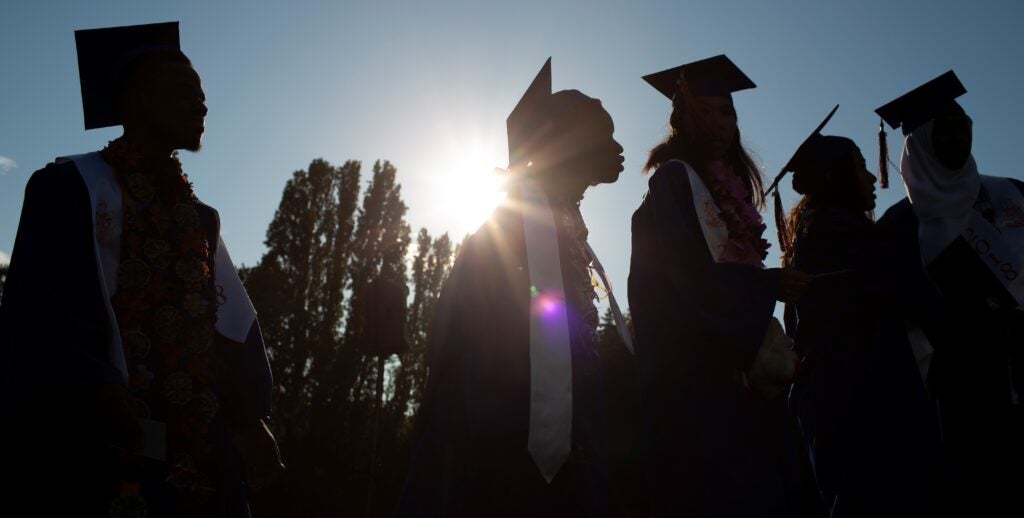 Reports and Briefs
We partner with central office, school leaders, educators, students, families and community to support novel research that contributes to organizational learning, planning and decision-making aligned to strategic goals and objectives. Additionally, we support grant-funding efforts that provide innovative research-practice partnerships with external researchers and organizations.
Conduct Research
We manage the formal review process for all external research requests, evaluating proposals to ensure they are relevant to district strategic priorities, rigorous in methodological approach, and low risk and low burden for study participants.
School Climate Surveys
We work collaboratively to design and administers district-wide surveys that support performance measurement, organizational learning and improvement. Surveys include annual school climate surveys of students, families and staff, the school leader customer satisfaction survey, and central office employee engagement survey.