General Archive Resources
Interested in the Seattle Public School Archives?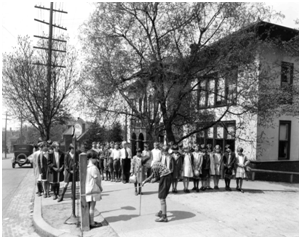 Interested in what the schools taught over the years? We have guidance on curriculum, textbook selection, committee reports and other administrative records from the 1940s on. The archives includes a small collection of historical school textbooks, including those published by the Seattle Public school district.
Finding Aides
Finding Aides will be continually updated.
Art in K-12 Schools
Nearly 70% of Washington State's Public Art Collection is on display in public schools, including twenty-five Seattle Public Schools. Please visit the ArtsWA Collection List to explore further!
Explore other local archives