Improving Outcomes For Students
Why begin with African American boys and young men?
In 2019, after deeply examining the district's longitudinal data across multiple measures (i.e. academic, discipline, attendance), it was clear that past initiatives had done very little to transform the experiences, access, or educational attainment of African American male students.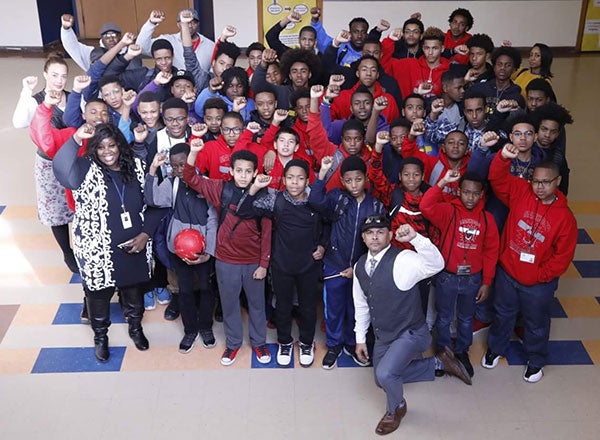 District data confirms that African American boys and young men are the furthest away from educational justice. Regardless of the reform or learning theory or even school site, in general, the educational needs of Black children are not being met in Seattle Public Schools.
While past initiatives have drawn important attention to the under education of students of color, very little improvement has been made. These outcomes reflect a system that was not built to recognize and support the inherent brilliance and excellence of African American students. Our data compels us to do things differently and with urgency.
We believe an intentional focus on the academic, cultural, and social-emotional well-being and strengths of African American boys and young men will move us toward educational justice for all students of color. We are committed to promoting a strength-based and accurate narrative about our black and brown students normalizing excellence and making sure African American boys and young male students in particular have the resources and support they need to reach their fullest potential.
While our initial focus is on supporting African American boys and young men, we also believe this approach will improve outcomes for all students. To truly support African American male students our educational systems, beliefs, and practices must change dramatically.
In transforming our system and practices to support our most vulnerable students, African American boys and young men who are furthest from educational justice, overall learning conditions will improve and every student in Seattle Public Schools will benefit and thrive. For more information about the district's commitment to racial equityRacial Equity is the condition that would be achieved if one's racial More, see Seattle Excellence the district's strategic plan.