Operational Systems
Strategic Plan Priority: Predictable and Consistent Operational Systems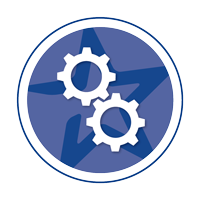 We will develop district-wide operational systems that provide a predictable and consistent experience to meet the needs of students, families, staff and allow them to focus on learning.
While this priority focuses on operations and the internal systems of the district, the outcome should be felt directly by our students, families, staff, and community. As part of this priority, we will manage district operational functions – such as transportation, nutrition services, student assignment — in a culturally responsive, service-oriented, and cost-effective manner.
We will ensure operational teams plan, establish, communicate, and consistently meet high service levels that provide school leaders, students, and families the information and daily experience that allows them to experience a safe and productive day of learning.Our operational functions, like making sure our buses are on time, that we offer healthy nutritional meals, and have clear enrollment and student assignment processes are critical to our school communities.
Goals
Increase satisfaction with students, families, staff, and the community
Improve communication to students, families, school leaders
Improve overall performance of operational systems in support of student learning
How we measure progress
To help measure the effectiveness of our operational goals, we will track customer satisfaction surveys. We will look at data around overall service quality levels informed by performance indicators unique to each individual operational function. Our goal is to make sure our operations are running efficiently and effectively, and at the end of the day, support our students.