District 3
Chandra N. Hampson District 3 School Board Director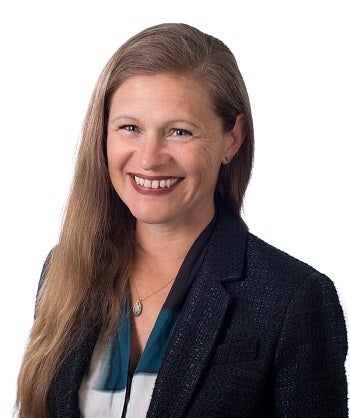 Director Chandra N. Hampson (She/Her/Hers)

Director Hampson represents District 3 in Northeast Seattle, including Sand Point, View Ridge and Bryant.
She was elected to a four-year term in the November 2019 general election.
Committee and Liaison Assignments
Audit Committee (Chair)
Ad Hoc Community Engagement Committee
State and Federal Legislative Liaison (Alternate)
Tribal Nations Liaison
Schools Represented
Wedgwood Elementary
Thornton Creek Elementary
View Ridge Elementary
Sand Point Elementary
Bryant Elementary
Laurelhurst Elementary
Decatur Elementary
John Stanford International Elementary School
Eckstein Middle School
Hamilton International Middle School
Roosevelt High School
Community Meetings
About Chandra N. Hampson
Director Hampson's priorities as a board director are: strengthening the Internal Audit function and its connection to Risk Management, Black Student Safety, Participatory Budgeting, Student Outcomes Focused Governance, Equitable Funding Structures, Anti-Racism and Responding to Hate and Bias, Outdoor and Place-based Education, Sexual Health Education, and Tribal Nation consultation.
Chandra N. Hampson's career spans the fields of non-profit management and sustainable community and economic development, including access to financial capital. Prior to receiving her Master's in Business Administration from the University of Washington in 2000, Chandra was a nonprofit manager with community development, continuing education, and family foundation organizations.
Chandra worked in the banking industry through 2011 and then as an independent contractor. After seven years in corporate banking, Chandra joined Craft3, a non-profit community development financial institution serving Oregon and Washington. There she founded the organization's Indian Country Initiative serving Tribal Nation government, corporate, and individual member businesses.
Chandra is a long-term Board Member of First Nations Development Institute and served previously in board roles for Potlatch Fund, Native Arts and Cultures Foundation, and First Nations Oweesta Corporation.
With strong community participation values, Chandra dedicated the past nine years to advocating for better education and community services for families furthest from social justice here in Seattle. She was PTA (Parent Teacher Association) president at her children's Title IFederal program designed to ensure that all children have a fair, equal, More school for two terms, Vice President for the Title VIProhibits discrimination based on race, color or national origin in any program More Native Education Parent Advisory Committee at Seattle Public Schools, and led Seattle Council PTSA (Parent Teacher Student Association) from 2018-19. Chandra also served three years on the Magnuson Park Advisory Council and on the Magnuson Community Center Advisory Council.
Chandra graduated from the University of Washington MBA program in 2000 with an emphasis in finance and marketing. She received her B.A. in studio art from Stanford University in 1992.
She is HoChunk from the Winnebago Tribe of Nebraska and Anishinaabe from the White Earth Reservation. She grew up in Northeastern Oregon but also lived for periods in Winnebago, Nebraska and Le Grazie, Italy.
She and her husband live with their three kids in Northeast Seattle. Until joining the School Board Chandra was active as a softball coach with Northeast Seattle Little League and Seattle Pilots Softball.
Contact Director Hampson
Chandra N. Hampson
School Board Director
chandra.hampson@seattleschools.org
Please be aware that written communications sent to Board Directors, including emails sent to this email address, are potentially subject to public disclosure, in whole or in part, pursuant to the Washington Public Records Act, RCW 42.56.