District 4
Vivian Song Maritz: District 4 School Board Director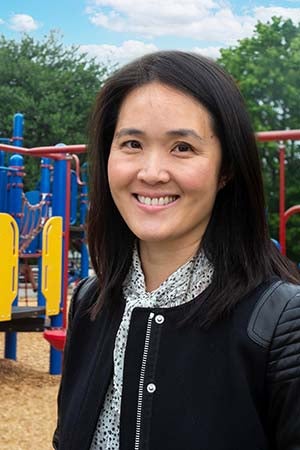 Director Vivian Song Maritz (she/her)
Vivian serves District 4, representing schools in Ballard, Magnolia, Queen Anne, and Belltown neighborhoods.
She was elected to a four-year term in the November 2021 general election.
Committee and Liaison Assignments
Audit and Finance Committee
Operations Committee
Schools Represented
B. F. Day Elementary
Coe Elementary
Queen Anne Elementary
Hay Elementary
McClure Middle School
The Center School
Lincoln High School
Cascade Parent Partnership Program
Community Meetings
There are no upcoming events.
About Vivian Song Maritz
Director Song Maritz is a mom of 4 children, current and future Seattle Public School students. She is a private sector professional, with over 15 years of experience in finance and operations. She studied Economics at Harvard University and has a Masters in Business Administration from Harvard Business School.
Vivian has a record of more than 25 years of deep civic engagement through volunteer work with youth programs, particularly ones in immigrant communities. Within Seattle Public Schools, she has served as a PTSA president and a member of the Superintendent Parent Advisory Council. She is currently a board director for the Washington State Leadership Board, a nonprofit codified in state law focused on equitable youth leadership opportunities and for Denise Louie Education Center, which offers multicultural early learning and family support services for immigrant and low income families in Seattle.
A daughter of immigrants from Taiwan and Brazil, Vivian's first language is Mandarin Chinese. She is hard of hearing, a disability identified by a public school teacher when Vivian was in elementary school.
Contact Director Song Maritz
Vivian Song Maritz
School Board Director
vsmaritz@seattleschools.org
Please be aware that written communications sent to Board Directors, including emails sent to this email address, are potentially subject to public disclosure, in whole or in part, pursuant to the Washington Public Records Act, RCW 42.56.