District 5
Michelle Sarju: District V School Board Director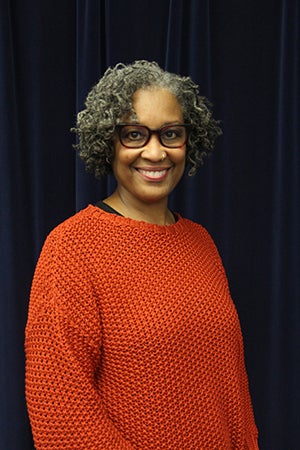 Michelle Sarju (She/Her)
School Board Member-at-Large
Director Sarju represents District 5, which includes Capitol Hill, Chinatown International District, First Hill, Leschi, Madison, and the Central District.
She was elected to a four-year term in the November 2021 general election.
Committee and Liaison Assignments
School Board Member-at-Large
Ad Hoc Policy Manual Review Committee
Schools Represented
Montlake Elementary
TOPS K-8
McGilvra Elementary
Stevens Elementary
Lowell Elementary
Madrona Elementary
Leschi Elementary
Gatzert Elementary
Thurgood Marshall Elementary
Meany Middle School
Washington Middle School
Nova High School
Garfield High School
Seattle World School
About Michelle Sarju
"My name is Michelle Sarju. I believe that every child – and I mean every child – should have access to a high quality public school education.

"Growing up in Topeka, Kansas, I was raised in a large extended family of people who risked their lives by speaking up for what was right. Surrounded by social workers, nurses, law enforcement officers, teachers, and relatives who proudly served in the Armed Forces, my family instilled in me a love of learning and the spirit of public service. Finishing homework and practicing piano was a requirement before I could go out and play.

"I attended public schools from middle school through graduate school at the University of Washington. Only twice did I see a teacher who looked like me in my entire K-12 education. I experienced racism and discrimination in the classroom, but thanks to my own resilience, I persisted.
"Our students shouldn't have to operate in resiliency mode just to succeed in our public schools. We must do better for our kids.

"My experiences in public schooling informed my future work as a Midwife, Social Worker, Maternal-Child Health professional, PTA member, and public servant. I will continue to work hard to identify the challenges facing Seattle Public Schools and I will be a collaborator with others to come up with effective and enduring solutions.

"For 34 years I've called the Central District home, and as a Seattle Public Schools mom I have experienced both the promise and the failure of our public schools. As a parent, I was constantly put in the position of advocating for basic fair treatment when my child faced disparate punishment compared to their white peers. Education is a birthright, and every child deserves a high quality public school education that supports and validates their quest to learn.

"Far too often, demographicsDemography is the scientific study of population that focuses on four basic More like race, zip code, socio-economic status, different abilities, first language, or the location of a child's school determine the quality of education a student receives. This inequity is unacceptable.

"These past two years have pushed our students and their families into survival mode as they have had to navigate the virtual classroom and face the physical, emotional, and mental health impacts of the COVID-19 pandemic.

"We must consider what will be needed to help students successfully transition back to the classroom:
Social and emotional support
Positive reinforcement and alternatives to punishment for challenging behavior
Mental health resources
"When we say that we believe that children are our future, we must follow that with action. We must align our policies and resources with the notion that every child should have an equal chance to succeed inside our public schools.

"As your School Board Director, I am collaborating with parents, students, my fellow school board directors, and district administrators to ensure that all our Seattle Public School students, from kindergarten to 12th grade, receive the kind of education they need to be successful in school and life.

"Our children really are our future, and they deserve a high-quality public school education!"
— Director Michelle Sarju
Contact Director Sarju
Michelle Sarju
School Board Director
mrsarju@seattleschools.org

Please be aware that written communications sent to Board Directors, including emails sent to this email address, are potentially subject to public disclosure, in whole or in part, pursuant to the Washington Public Records Act, RCW 42.56.