WHOLE Mentoring Spring Break College Tours
Posted:
Summary: Students in the WHOLE Mentoring program spent their spring break touring historically Black colleges and universities.
AAMA's WHOLE Mentoring Students Take HBCU College Tour 
Representation matters. The words have become a mantra for the Office of African American Achievement (AAMA) for Seattle Public Schools. AAMA provides experiences and opportunities to Black boys and teens across the district while ensuring they graduate on time prepared for college and career.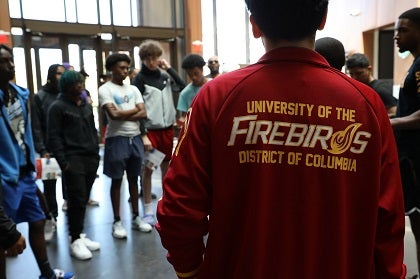 During spring break, 15 students from the district's WHOLE Mentoring program embarked on a tour of six historically Black colleges and universities (HBCUs) in Virginia and Washington, D.C. Campus stops included Norfolk State University, Hampton University, Virginia Union University, Virginia State University, Howard University, and the University of the District of Columbia.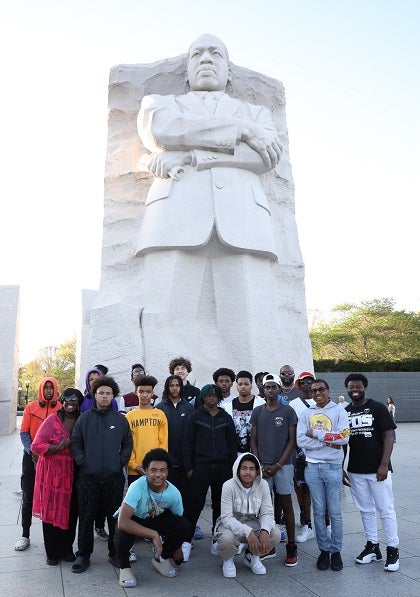 The trip wasn't all business. The boys were treated to trips to amusement parks, a night out at the movies, and a look at monuments on the National Mall.
The trip was made possible with funding from the Seattle Seahawks Community Engagement Team, Microsoft, and The BE Project, an organization that promotes Black excellence through HBCU tours.
The purpose was to help students gain an understanding of the history, culture, and traditions that have shaped the legacy of the HBCUs while gaining knowledge of the college admission process.
Some highlights from the trip include an impromptu step show by eight of the Divine 9 sororities and fraternities at Hampton. The boys also got to go onto the football field and speak with one of the players.
Seahawks linebacker Bobby Wagner made a special trip to D.C. to tour the Howard campus with the boys. He spoke to them about the importance of college and never giving up on education. The boys also got a chance to watch Howard's football team practice and get words of wisdom from their head coach, Larry Scott.
Before heading back to Seattle, the boys took a tour of the National Museum of African American History and Culture to reflect on and celebrate Black culture. They heard from the curator of the sport gallery and visited emotional galleries on slavery, segregation, Black music, and art. It was a powerful way to end the trip.