SPS Unified Soccer League
Posted: | Updated:
Summary: The Unified Champion Schools program is coming to all Seattle Public Schools in the district.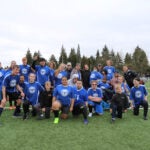 SPS Celebrates Special Olympics Partnership with Unified Soccer League Play
Seattle Public Schools kicked off its 2023 Unified soccer league season on April 22 with a special announcement: The Unified Champion Schools program is coming to all schools in the district!
SPS is partnering with Special Olympics Washington (SOWA) to give all students, teachers, and staff an opportunity to be a part of this inclusive program. Unified Champion Schools promotes meaningful social inclusion by bringing together students with and without intellectual and developmental disabilities (IDD) to create accepting school environments.
This is accomplished through three connected components that promote respect, equity, and acceptance.
Unified Sports: students with and without IDD participate on the same sports team to encourage friendship and understanding.
Inclusive Youth Leadership: students of all abilities are given opportunities to be leaders in their schools and in turn, agents of change in their communities.
Whole School Engagement: activities that involve all students, teachers, staff, and administrators. School-wide opportunities focused on social inclusion raise awareness and create an educational environment where respect and acceptance are the norm and all students feel included and engaged.
"At Seattle Public Schools, our goal is to ensure that every child, no matter their ability, can achieve to their highest level," said Dr. Concie Pedroza, SPS associate superintendent. "Key to this is creating positive and inclusive environments for all students in our schools. Special Olympics Unified Champion Schools programming aligns perfectly with that mission."
Currently, nine SPS schools have implemented some to all three components of Unified Champion Schools programming. Over the next three to five years, SPS' goal is to have this programming in all 104 district schools.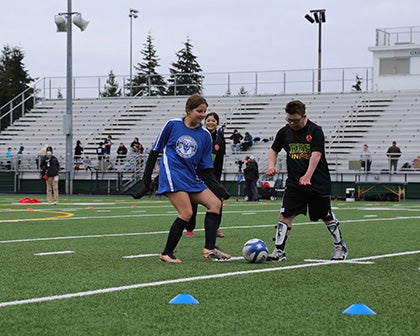 More information about the Unified Champion Schools program is available on the SOWA website.