Student-Written Story: "Nothing About Us Without Us"
Posted: | Updated: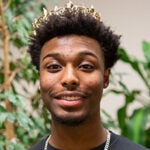 Student-Written Story: "Nothing About Us Without Us"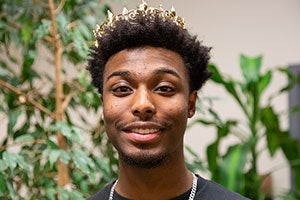 In this student-written piece, former SPS student and AAMA SLC member Ajala reflects on participating in the SLC and the importance of centering student voice.
About AAMA and SLC : The Office of African American Male Achievement Student Leadership Council is a network of student leaders who support each other at their schools and across the district while also providing guidance to Seattle Public Schools leadership and holding leadership accountable on priority initiatives of AAMA.
Oftentimes, when adults and authority advertise and market the idea of student leadership, it's really led by the adults while the students are there for show. Many organizations and community circles treat us youth as puppets and as a last resort to find "solutions" to the issues we face as youth every day. This is not only misleading for us as youth, but it is also very dangerous and damaging to our futures and the very institutions we dwell in. Without the input of the youth around youth related issues there will never be a true solution to whatever the problem may be. Thus, making the problem significantly worse in the long run.
AAMA has taught me the importance of creating a seat at the table for myself and how to create my own table to govern simultaneously. ~Ajala
My name is Ajala. I was born and raised in Seattle. My family has been in Seattle for over 60 years, spending four generations in the Central District and West Seattle neighborhoods. With myself being 18 years old in the middle of my freshman year of college at Eastern Washington University, AAMA is one of the three times in my 18 years of life where I have felt valued and appreciated for being me in a Seattle program. This program has afforded me many opportunities and has helped me grow as an individual, leader, and entrepreneur.
With the AAMA Student Leadership Council, we are the precedent of student leadership. AAMA operates solely around the motto "nothing about us without us." What this means is that not a single adult or figure of authority makes a decision that concerns us and our being, as young Black male scholars, without our input and verification. AAMA teaches us the value of our voice and our presence in every room we enter, whether this be a district meeting or community meeting. This program is not only culturally relevant to us as young Black males, but it is also culturally evolving. There is nothing we can't talk about in this space, and this space is constantly providing us with fresh outside resources and perspectives related to our personal interest.
Dr. Mia Williams, Kevin Loyal, Adam Haizlip, and Will King have constructed the most ideal student leadership space for young Black males. We convene once a week for our regular meetings to do group check-ins. In this check-in, we talk to each other and see how everyone is doing, keep each other updated on the news and any information that relates to us, then we plan what we're going to do as a group for the following week. When AAMA presents us opportunities during these meetings, they give us an in-depth overview of what the opportunity is, why it is important, what we can do, and why it is relevant to us. This is vital to the work that we do and the productions we bring to the table.
The first opportunity I was presented by AAMA was helping Seattle Public Schools decide what to do for reopening schools entering fall of the 2020-21 school year due to the COVID-19 pandemic. This opportunity was crucial because during this operation the school district had ample opportunity to amend what education looks like for all SPS students, better serve those who are furthest away from educational justice, and redefine what education means to the district and its students.
In this meeting I, as a former SPS student, was able to express my story and experiences both in SPS and outside of Seattle schools. In this space, I felt like people were really listening to me and I felt like I held just as much weight as anyone else in that space. AAMA made sure to champion our voice and put our voices and experiences at the forefront of the conversation. This opportunity made me feel empowered and appreciated for my presence. Ultimately, AAMA has taught me the importance of creating a seat at the table for myself and how to create my own table to govern simultaneously.
Read more about the AAMA and Student Leadership Council.