Kingmakers of Seattle Student Spotlights
Posted: | Updated:
Kingmakers of Seattle is an elective program for Black male middle school and high school students, referred to as Kings, taught by Black male facilitators. Kingmakers supports the cultural, historical, social, and emotional needs of young Black boys and teens as it relates to their identity.
The program is offered at four SPS schools: Aki Kurose, Asa Mercer, and Denny International Middle Schools and Interagency Academy.
To extend this opportunity to Black male students across the district, the Office of African American Male Achievement launched Kingmakers of Seattle Extended (KOSE) in the 2020-21 school year. The virtual extension is a five-week, 10 session program that connects more Black male students across the district to share experiences, participate in affirming curriculum that addresses stereotypes and focuses on their cultural identity, and elevate their voice.
Student Spotlights
Four times a year, Kingmakers of Seattle and KOSE facilitators will highlight a King in the program for the Office of African American Male Achievement newsletter.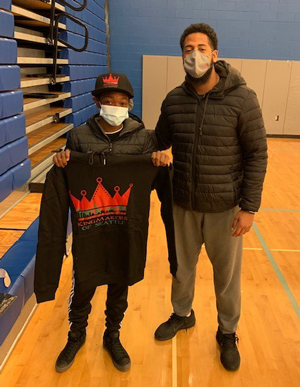 Chrisler, Aki Kurose Student Spotlight, Kingmakers of Seattle
Kingmakers Facilitator Marcus Bradford selected Aki Kurose Middle School student Chrisler for the January 2021 AAMA newsletter student spotlight.
Chrisler has made me feel proud and excited to be an educator. This young King has been a leader in our class. His participation and enthusiasm to learn has made my remote teaching experience joyous. I feel blessed to have him in my class.
I would like this young King and his community to know about his dedication to growth and excellence. Chrisler's straight A's in all of his classes is a testament to his hard work and dedication to excel.
Chrisler takes great pride in his output and his role in his community. This young King shows up to every class on time and is always ready to learn. He is curious, inquisitive, and focused.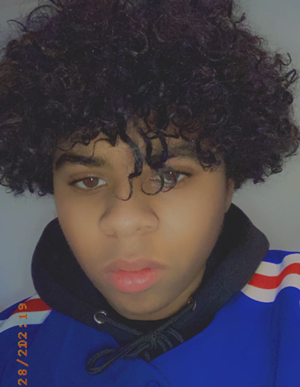 Kenyon, Interagency Student Spotlight, Kingmakers of Seattle
Kingmakers Facilitator Emery Walters selected lnteragency student Kenyon for the January 2021 AAMA newsletter student spotlight
This young man has been an absolute delight since the beginning of class. He not only leaves his camera on during class times, but he asked insightful and very intelligent questions. He has made mention of how pleased he is with finally being able to learn some of his cultural heritage in our Kingmaker's class. Kenyon always attacks the opportunity to go deep into the lessons in our class. The questions that he asks truly show that he has done the critical thinking piece prior to asking. This King has made reference to the 1968 Black Panther Party and compared it to a lot of the Black Lives Matter movements that took place over the summer. This young man has talked in depth about when he's finished with school, of wanting to take on leadership opportunities that would allow him to educationally and academically give back to his community. Just a few weeks ago, well after the school day was over, Kenyon reached out to me to share some information on a program called MOVE. This was a program that was originated in the early 1980s in Philadelphia. It was a Black civil rights organization designed to help African Americans better understand their culture. Prior to the King sharing this information with me, I had never heard of this organization. I thought it showed incredible initiative on his part, taking the time to research this particular program and movement, and then to share it with his instructor. Another piece to this King showing that he's taking his future as well as his education seriously, is he will be enrolling into the Washington Youth Academy program during the winter quarter. This is a pseudo-military education camp that allows students to earn two years of credit within a six-month period. Kenyon already possesses self-discipline, initiative, and drive, but this will help to propel the King to a whole new level. Because visitation is limited while students are in this program, I unfortunately will only be able to visit him physically once a month. But there's no doubt in my mind that this young man will exercise his abilities at the highest level and make this program a much better program.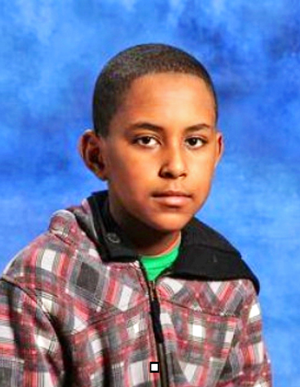 Ansaar, Mercer Middle School Student Spotlight, Kingmakers of Seattle
Kingmakers Facilitator Donte Neil selected Mercer Middle School student Ansaar for the January 2021 AAMA newsletter student spotlight.
This King has made it easy for me to show up to teach and lead during this difficult time. He brings light and laughter to the space, but also brings a level of maturity and awareness that isn't regularly seen in someone so young. Ansaar, whether it's through his humor or his knowledge-sharing, always brings a fresh new perspective to class. Ansaar has constantly challenged me to think harder and brings out the best of everyone he works with in class.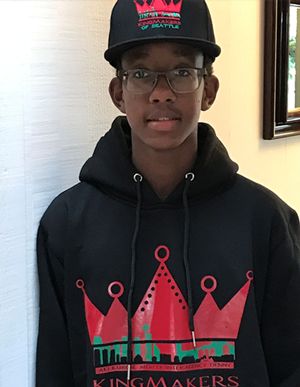 Ezra, Denny Middle School Student Spotlight
Kingmakers Facilitator Lavell Walton selected Denny Middle School student Ezra for the January 2021 AAMA newsletter student spotlight.
This King has embodied commitment to growth and development as a King. He's made me feel as though the work has not fallen on deaf ears but rather worthy of application. His passion to being the best version of himself shows in his participation. Every class he's early, engaged, questioning and commenting, and exhibiting leadership. King Ezra is worthy of the spotlight!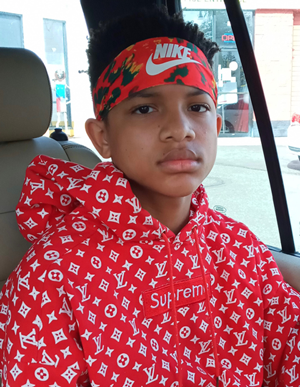 Nasir, Middle School Student, Kingmakers of Seattle Extended
Kingmakers Extended Facilitator Will King selected KOSE student Nasir for the January 2021 AAMA newsletter student spotlight.
In the first cohort of the Kingmakers of Seattle Extended (KOSE) program, it was challenging to choose just one King to spotlight as they have all been brilliant. However, King Nasir's commitment to excellence is undoubtedly shining brightly. In our KOSE sessions, the Kings have been engaged in discussions around brotherhood, universal narratives surrounding the black community, and how they impact Black excellence. Nasir's contributions to the discussions are always profound and well-articulated. He always speaks from a "we" perspective, being inclusive of how the entire community of African American males are affected. In one lesson identifying some of the negative imagery portrayed in certain media outlets around who Black men are, Nasir added, "any support of Black men hating each other is cowardly." He went on to add, "we (Black men) should always look for ways to build one another up." His presence is infectious, encouraging his brothers to be more open to share their perspectives.
Read more about Kingmakers of Seattle.