Garfield and Rainier Beach Basketball Teams State Championships
Posted:
Summary: Garfield High School's girls basketball team became back-to-back 3A State Champions. Rainier Beach and Garfield boys teams also scored top places!
Back-to-Back State Champs
The Garfield girls basketball team was out to prove there's nothing slowing them down this season. The undefeated team pushed past a season full of challenges to take home this year's 3A State Championship trophy.
The Bulldogs started the 2021-22 season with high expectations to repeat the outcome of 2019-20 season; win another state title (last year's tournament was canceled because of the pandemic).
This basketball season wasn't just a success for the Garfield girls team. Rainier Beach boys basketball team was able to take second place at state and the Garfield boys team took fourth.
Garfield Bulldogs Win State Title
The team, led by Coach Marvin Hall and seniors Lucille Richardson and Saniya Rahman, went into the state tournament undefeated—only the second team in Garfield's girls basketball history to do so.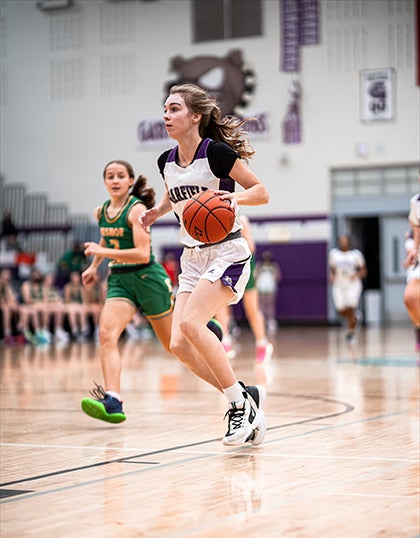 While this season was mostly a breeze, with the players cruising past everyone they faced off (the Bulldogs beat their opponents by sometimes double digits and scored more than 50 points most games) the team did, however, almost taste defeat during the state championship game.
"I had never had this much anxiety about a tournament," Hall said.
The championship game started off slow for Garfield but eventually the team was able to get on the board. Lake Washington—the Bulldogs' opponent—took a lead late in the game. With three minutes and four seconds left, the opposing team was up 38-33.
Using their skill and teamwork, Garfield fought back and scored six points to win the game 39-38—earning them a 3A State Championship title for the second season in a row.
"I swear I went through the most ups and downs I had ever gone through, but it was so rewarding at the very end—until the last point. When [junior Imbie Jones] shot the last shot, I just ran on the court and burst into tears. I could not stop crying," Hall said. "It was an emotional game for me."
Hall considered hanging up his whistle for the 2021-22 season after losing his father due to COVID-19 complications. His players and ultimately his father convinced him he was needed on the court.
"I thought about what my dad would say," Hall said. "[He'd say something] like, 'Go on and take care of those kids.'"
Hall decided to dedicate the season to his father, which made the win even more emotional.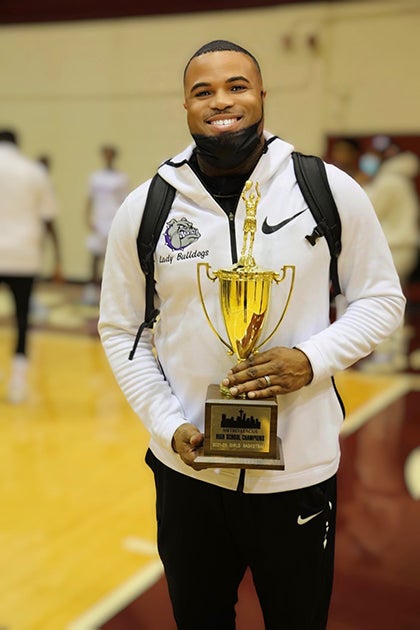 When asked if he'd return next year to coach Hall said, without hesitation, "For sure I'll be back!"
Hall is looking forward to next season but knows he has some big shoes to continue to fill.
"It's really an honor for me to be able to step in some of the places of some of the other coaches who've been at Garfield. It's humbling," Hall said. "We've had great coaches like Ron Davis, Joyce Walker, Andro Bernard, and Lee Adams, who are all incredible, incredible people. It's an honor to be able to just try and carry the mantle."
Congratulations to all of our SPS girls and boys teams on an incredible season! We're so proud of your hard work and dedication.