A Look Back at the 2022-23 School Year
Posted: | Updated: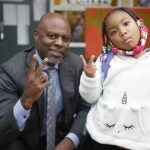 Final Countdown: Looking Back at 2022-23 Highlights
The last day of school is June 30, and for most students and staff, it can't get here quick enough! But we still have time to walk down memory lane. Let's revisit some of our favorite stories this year.
Back to School
To kick off the 2022-23 school year, Superintendent Brent Jones greeted students at West Seattle Elementary. Students were excited to be back into the classroom for a year of learning.
Students Lend Their Voices
Jenna Yuan, Nassira Hassan, and Luna Crone-Baron became the first student members of the Seattle School Board. The trio played an integral role in adding student voice to district decision-making.
Building a New Beach
After eight years of advocating for a new school, construction began on a new Rainier Beach High School with a groundbreaking ceremony in September. Nearly 1,000 students, staff, alumni, and community members turned out for the event.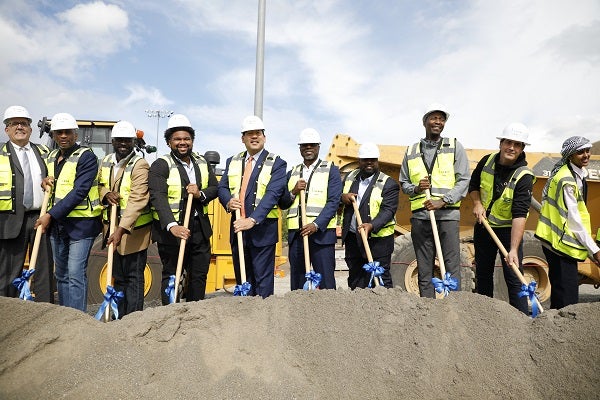 A Dynamic Duo
Superintendent Brent Jones and Mayor Bruce Harrell paired up for several events this school year. They read stories to young scholars at Olympic Hills and Broadview-Thomson elementaries and participated in Walk to School Day. They even donned aprons and plastic gloves to serve lunch to students at Denny International Middle School. The leaders' personal friendship has helped push forward several initiatives that benefit SPS students.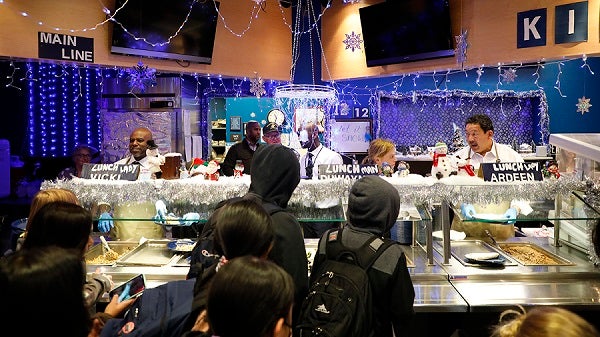 Cracking the Code
Hundreds of students participated in Week of Code in December with the help of volunteer engineers from Amazon and Google for Computer Science Education Week.
Grants Galore
Hawthorne Elementary, the Seattle Skills Center, Creative Advantage, and the SPS Consulting Teacher Program were just a few of the schools and programs that received grants this year.
The Skills Center and Sound Experience were awarded a $1.3 million grant to partner with maritime industry employers. The Consulting Teacher Program received a $7,000 grant to support new teachers. In January, Governor Jay Inslee stopped by Hawthorne to announce an $18,000 grant for the All Kids Bike program, which teaches kindergarteners how to ride bikes.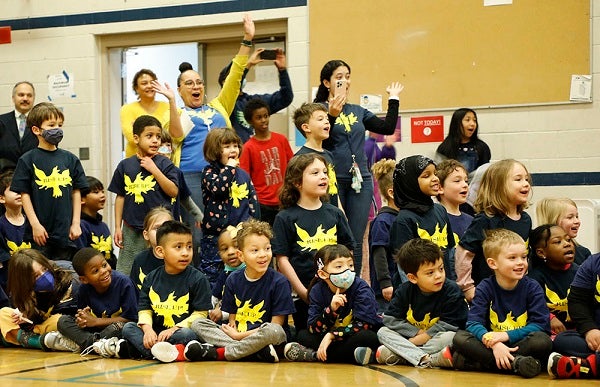 Representation Matters
Students in the WHOLE Mentoring program reaped the benefits of partnerships with Amazon, Microsoft, and the Seahawks Community Engagement Team. Amazon introduced the teens to different career opportunities in their company. Microsoft teamed up with the Seahawks to treat 15 Black teens to a Historically Black College and University tour over spring break.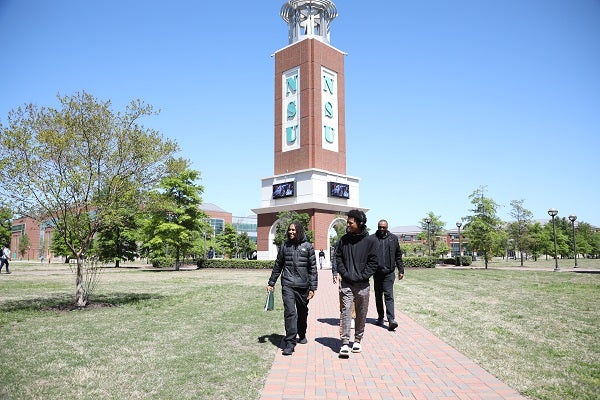 All We Do is Win
There's no shortage of talent in SPS, and it was on full display!
In January, the Council of Urban Boards of Education awarded the School Board for its excellence in school governance.
The Alliance for Education awarded the 2023 Thomas B. Foster Award for Excellence to Dr. William Jackson, principal at Nathan Hale, and Pamela McCowan-Conyers, principal at West Seattle Elementary.
Robert Eagle Staff math teacher Sara Rubio was nominated as a finalist for the Presidential Award for Excellence in Math and Science Teaching.
The Dewey Decimal Dragonflies of Thornton Creek Elementary are this year's Global Reading Challenge champions!
Students from Ballard and Nathan Hale high schools took home awards for writing, photography, design, and cartooning at the Washington Journalism Education Association's spring conference.
Drumlines from Garfield and Cleveland STEM high schools participated in the 15th Annual Lincoln (Tacoma) Invitational Drumline Festival. Cleveland placed third overall while Garfield took home the win.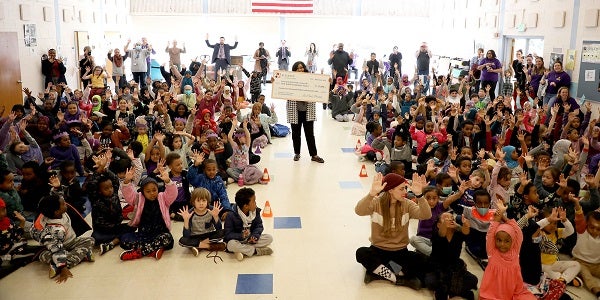 Celebrity Sightings
Food Network chef Jet Tila stopped by South Shore PK-8 and Alan T. Sugiyama High School to share with students his experience as a professional chef. Students at Rainier Beach greeted Pro Football Hall of Famer Warren Moon for an episode of the YouTube series, "Heart of a Hall of Famer." Before becoming breakout stars in the National Hockey League playoffs, the Seattle Kraken stopped by several schools around the district for surprise visits.
Scholar Dollars
Six SPS seniors were among 400 students across the U.S. to receive $40,000 Amazon Future Engineer Scholarships. Two Lincoln High School students were awarded National Merit $2,500 Scholarships. Seattle Schools Scholarship Fund honored 51 graduating seniors from every SPS high school with $5,000 scholarships. The All Achievers Program provides recognition and scholarships to young men of color. This year, 20 students received money for college.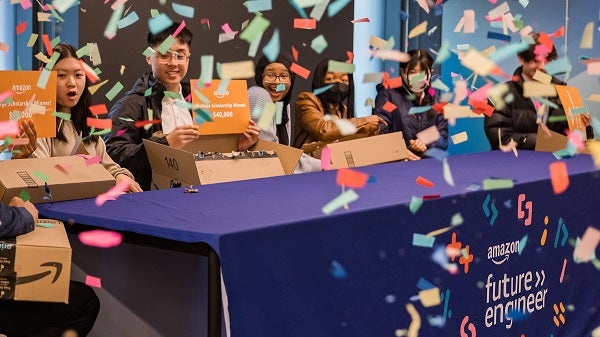 United We Play
SPS kicked off its 2023 Unified soccer league season on April 22 with a special announcement: The Unified Champion Schools program is coming to all schools in the district!
Tuned In
SPS launched a districtwide TV news broadcast called "First Bell." The show features stories highlighting the work of students and staff and provides families with important information. Students took over the broadcast in April, and nearly 70 students have signed up to participate!