Grounds Stewardship Application & Guidelines
Process to Initiate a Grounds Stewardship Project
Complete a Grounds Stewardship Project Application to initiate the process of hosting an outdoor volunteer event at your school. Projects may include weeding, raking, planting bulbs, trees, making changes to existing planting beds, and more.
Please submit forms at least two weeks before to the project date. Send a copy of the volunteer sign in sheet to the SelfHelpProjects@seattleschools.org following the work party.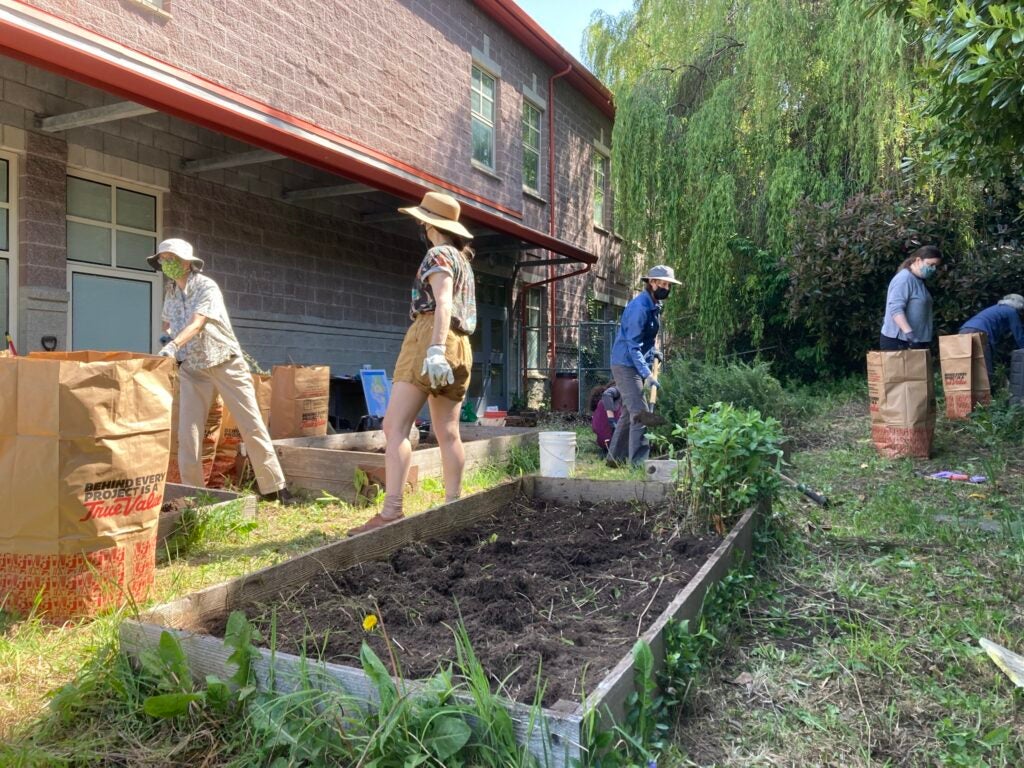 Tool Loans and Supplies
Self Help has a tool library to support your projects! We can supply yard waste bags, shovels, rakes, gloves, wheelbarrows and more. Arborist mulch deliveries are now limited to one load per school per school year, in most cases. When we are not able to provide mulch for your project, we can assist you to procure donated arborist mulch or purchase mulch from a reputable vendor.
Following your work party please let us know the number and location of full yard waste bags so we can arrange for removal. Do not fill bags to greater than 40 pounds and please place near truck access.
Each school is eligible for up to 10 yards of free compost each year through Cedar Grove. There is a flat-rate fee associated with delivery, or volunteers may pick-up compost at no cost. Visit the Cedar Grove website to apply for a certificate to get compost for your school.
Tree Stewardship
Seattle Public Schools partnership with Seattle Public Utilities' Trees for Neighborhoods program to get free trees planted at schools. Trees provide numerous social, emotional, physical health, and educational benefits.
If you are interested in establishing and stewarding trees at a school near you, reach out to the Self Help team and apply for the annual free tree giveaway. Stewardship requires a 5 year commitment to summer watering and care to ensure long-term success. More information can be found on the Trees for Neighborhoods website.
John H. Stanford Memorial Grove
The John H. Stanford Memorial Grove was established and planted in 2001 to create a living legacy for this former Superintendent of Seattle Public Schools. John Stanford was superintendent from 1995 until his passing from leukemia on November 28, 1998. John Stanford was a staunch supporter of education who brought positive changes to Seattle Public Schools that are still being felt today. 72 school sites offered to steward trees however construction at some sites reduced this number. An inventory of school sites is maintained and updated every 5 years. The most recent inventory can be found here John Stanford Memorial Grove Inventory
Self Help is working towards re-establishing trees to maintain this grove at all 104 school sites. We are in the process of creating identification labels for each established tree.