Alumni Associations
SPS High School Alumni Associations
The Seattle Public School System would like to receive your Seattle School mementos, annuals, letters, pictures, programs etc. when you or your heirs are through with them.
Please use the Records and Archives Donation Form to submit information about the items you would like to donate.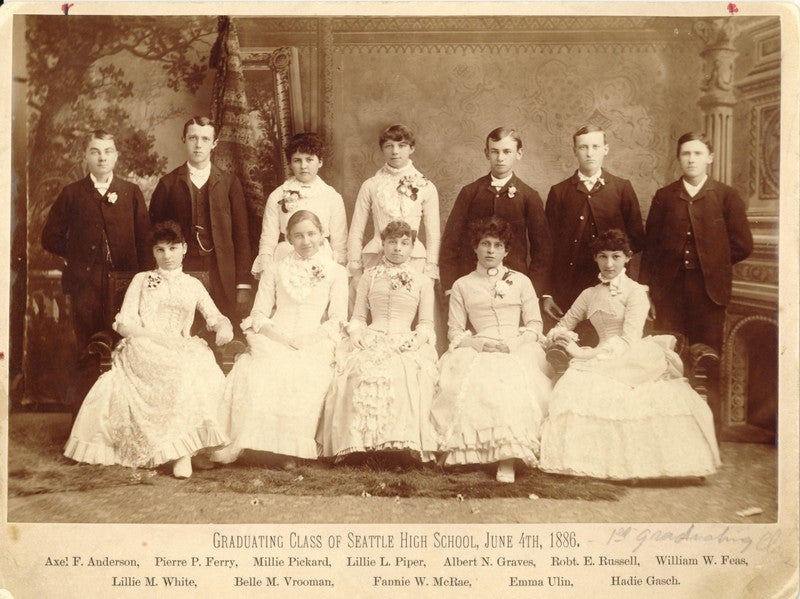 Class Reunions
If you would like to organize an official reunion and would like names and addresses of alumni, please complete the Class Reunion Data Request form
Scan and email the completed form to archives@seattleschools.org 
Open High Schools
Here are the current alumni associations we are aware of. If you don't see your association listed, please notify us at archives@seattleschools.org and we will add you to the list.
---
Closed High Schools
---
Societies and More Information