Bell Time Changes
Bell Time Changes for 2022-23
Move to Three Start Times Proposed
May 4 update: Schedule for Bell Times Change Proposal Changed
Superintendent Brent Jones made the following statement at the School Board meeting on Wednesday, May 4, 2022. Previously, we had expected the Transportation Services Standards to be introduced at that meeting.
"Over the last several weeks we have been listening to the concerns from school, families and partners around the proposed move to a 3-tier bell schedule.
"We hear you, and we are slowing down the decision-making process so we can continue to identify ways to alleviate the concerns that have been raised. As a result, the school board will not consider any transportation-related matters during tonight's [May 4, 2022] session.
"Seattle Public Schools is committed to providing reliable transportation that gets students to school on time and ready to learn. Staff will continue to work with schools, families, and partners over the next several weeks as we refine this plan.
"We will continue to communicate updates to families directly and through updates on the bell times webpage. Staff is continuing to read and record all feedback received through Let's Talk and all other feedback channels.
"We value your continued feedback and partnership."
---
Seattle Public Schools is proposing to change to a three-tier bell times schedule (school start times) beginning in September 2022. Currently, there are two tiers of start times for our schools — one start time for most elementary schools, and one start time for K-8, middle, and high schools. The change will put in place a three-tier system.
We know that changing the bell times will require adjustments for families and staff. This change is recommended to ensure students consistently arrive at school on time.
Why This Change Is Necessary
This school year, there have been challenges in providing reliable yellow bus service for eligible students as a result of a nationwide driver shortage.
There have not been enough drivers available for the number of school buses we need for the current start times. This means our district had to suspend some bus routes, and some buses arrived one to two hours late.
There are 50 suspended school bus routes due to a lack of drivers. The nationwide shortage of school bus drivers is expected to continue next year.
Moving to a three-tier system of start times would allow each driver to drive more routes and reduce the number of drivers needed. This will allow our district to meet the goal of safe, reliable, on-time transportation for students.
May 3 Information Session
Three Tiers of Start Times
Schools will be assigned to different tiers of start times, just like they are now. Instead of having two different start times, there would be three start times.
Start times need to be one hour apart. Currently, we are considering:
Tier 1
Start 7:30 a.m.
7:40 a.m.
Setting the Tiers and Draft Times for Each School
We have a draft plan for which schools would be in which tier. As always, equity and Seattle ExcellenceSeattle Excellence is the district's 2019-24 strategic plan., the district's strategic plan drove considerations.
In addition, SPSSeattle Public Schools Operations division:
Looked at schedules for high school athletics and other after-school activities
Considered family needs such as student jobs and taking care of siblings
Consulted other departments and divisions on specific needs and groupings
Consulted with external partners including childcare providers, the City of Seattle, and Seattle Children's
Other considerations included daylight hours and the potential move to permanent daylight savings time, and studies that show teens learn better with later start times.
Frequently Asked Questions (FAQ)
Challenges Identified and Considered (What We Have Heard)
These are the challenges we have already identified in changing bell times.
High schools need to let out earlier for athletic games and practices because field access ends at 5:45
Older siblings often care for younger siblings after school, and different dismissal times may complicate this.
Some research shows that high school students get more sleep with later start times and that more sleep leads to better outcomes.
Need to coordinate with aftercare programs and community groups — schedule changes may increase childcare needs and costs before and after school
It will be challenging for students to be awake and ready for the earliest buses.
Very early and very late bell times mean more students will travel in the dark during winter.
It is difficult to schedule professional development for elementary staff when not in same tier.
Your Thoughts or Questions
We expect to move forward with the plan for a three-tier system of start times. We know there will be questions and challenges in this transition.
Please use Let's Talk to submit questions and identify any challenges we might not have considered yet.
Recent Announcements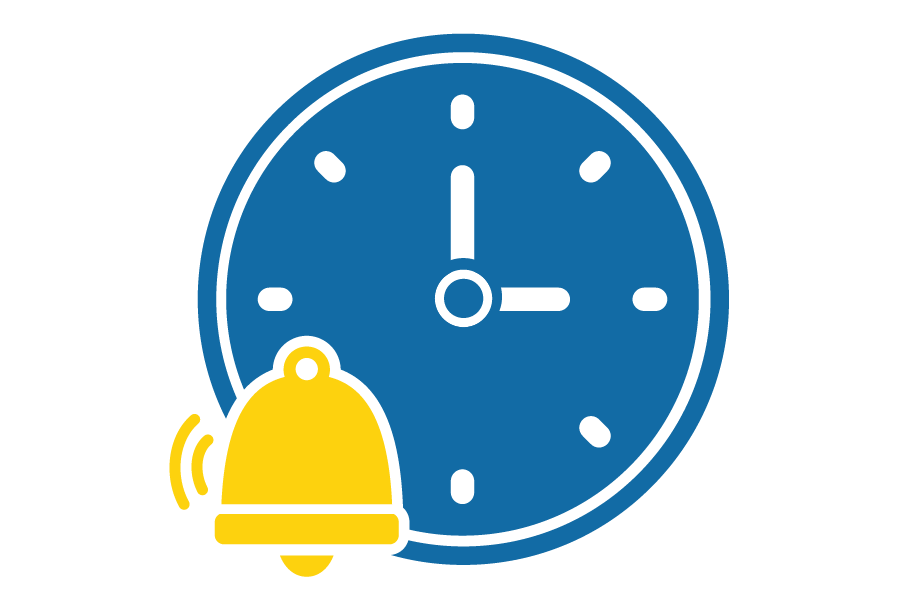 Superintendent Jones has determined Seattle Public Schools will continue the two-tier transportation system for the 2022-23 school year.