Students Put Artistic Skills on Display
Posted: | Updated:
Summary: Seattle Public Schools is highlighting students who are doing amazing artwork around the district.
SPS Shout Outs: Students Put Artistic Skills on Display
Seattle Public Schools is highlighting students who are doing amazing artwork around the district.
Cleveland senior Nouryani Saleh and Mark Kozumka, 3rd grader at Rising Star Elementary, both spend hours on their craft. From cats to calligraphy, these talented students let their artwork tell their stories.
Mark, 3rd Grade, Rising Star
When Mark's art teacher, Elaine Dondoyano, says he loves cats, she means he really loves cats.
He loves to read about them, study them, and draw them. Dondoyano has a binder full of his colorful cat drawings. As Mark flips through the pages, he lists them off one by one. 
"This is a cougar. This is a wolf. This is a cat. This is a kitten," he said. "But I like drawing all animals."
Mark's artwork is featured on the call for submissions page for the Museum of Museums' website, which is promoting its "Cats vs. Dogs" exhibition opening in February.
His work will also be included in the show located in their Emergence Room, a space for rotating, monthly showcases of visual art that celebrates young artists from around the Pacific Northwest.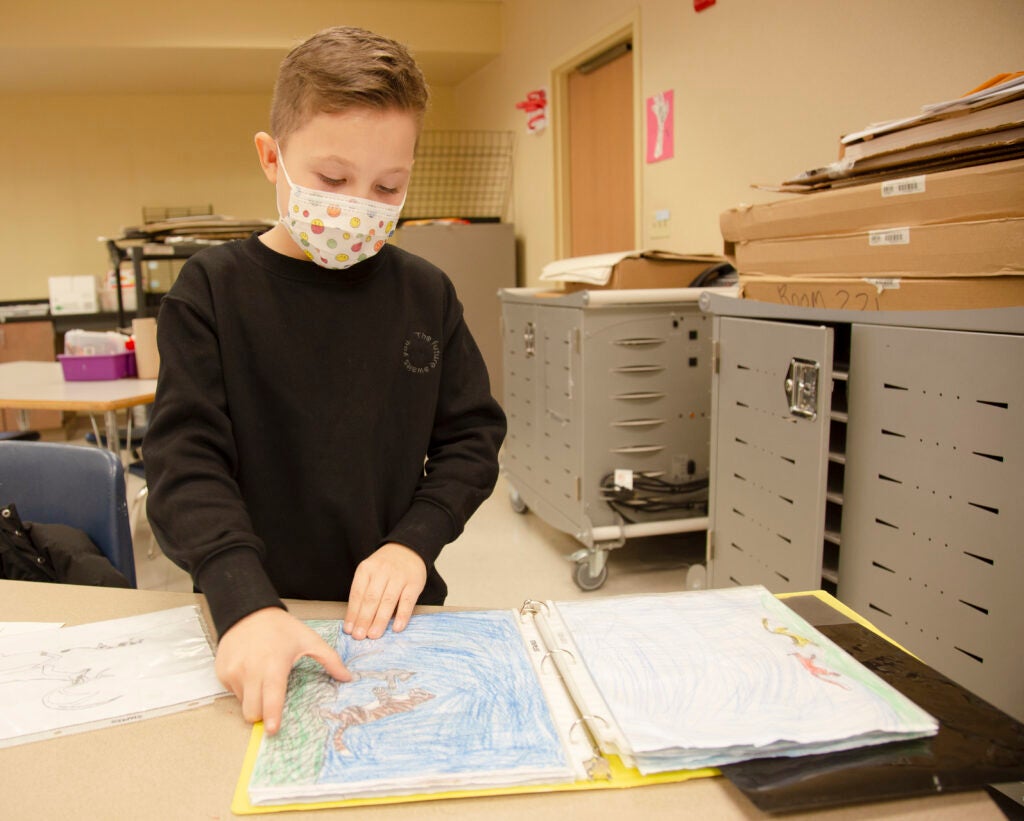 Nouryani Saleh, 12th Grade, Cleveland
As the youngest of three kids, Nouryani tends to copy her older siblings. She started drawing at a young age after seeing her older sister constantly creating art.
After spending years creating digital faces of celebrities, Nouryani is challenging herself by drawing landscapes and architecture. She mainly paints sunsets and skylines based on places she envisions, but she still makes digital art when people commission her work. 
"Over the summer, a lot of people wanted me to do calligraphy signs, so I would use digital art to plan everything out and then do it by hand."
What some might call doodling, Nouryani's customized calendar sketches are where she really shines. She takes ordinary day planners and adds themed drawings to each month, a process that takes dozens of hours to finish. Early on during the pandemic, Nouryani had more time to draw, but as she enters the last semester of her high school career, she's had to sacrifice her art time for college applications and homework.
"It's kind of sad to not have time anymore," she said. "I try to finish as much work as I can for ASB and all my classes. I try to stay on top of things so my weekends can be free [to draw]."
Nouryani's talent has served her school well. After doing an online internship in marketing, she now uses her skills to create advertisements for Cleveland's Associated Student Body (ASB) and the senior class. She also helps run their Instagram account.
Nouryani has her eyes set on attending Stanford, University of Southern California, or Seattle University. She plans to major in marketing.
Do you know a student who deserves a shoutout? Email publicaffairs@seattleschools.org.
---
December Shout Outs
Thank You Seattle Public Schools Educators and Staff!
Seattle Public Schools continues to highlight members of the SPS community who are making noteworthy contributions to the district. These individuals go above and beyond in service at our schools and are consistently working to ensure students receive high-quality instruction and learning experiences.
Appreciative colleagues who have noticed these individuals' commitment to SPS sent in their shout outs to share with the entire school community.
Send us a Shout-Out! Do you know a student or staff member who deserves a shout-out? Email publicaffairs@seattleschools.org
Joan Steinberg, Bailey Gatzert Elementary
Joan Steinberg is the first to arrive and one of the last staff members to leave. As the school assistant and attendance secretary at Bailey Gatzert Elementary, Steinberg is a jack of all trades who usually masters them all. According to her colleague, Administrative Secretary Carrie Bolden, Steinberg is punctual, dedicated, and up for any challenge.
"Ms. Joan is never late and has not had a sub yet," Bolden said. "During lunch, you can hear her giving directions to the students, reminding them of the rules of the lunchroom and playground activities."
"She honestly loves our children … [and] is a joy to have at our school," Bolden said.
Bolden said Steinberg brings a wealth of knowledge from her previous job and has implemented some of those processes at Bailey Gatzert Elementary. In addition to her many duties, this year Steinberg added school webmaster to her list and uses the opportunity to grow and collaborate.
"She is very good at what she does and often asks for my opinion or invites my suggestions on changing formats," Bolden said.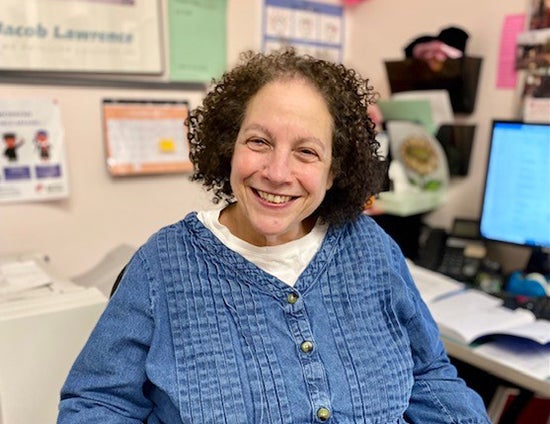 ---
Leticia Bazemore, Martin Luther King Elementary
Antoinette Harrison, a project manager with SPS, has seen firsthand how Special Education Assistant Leticia Bazemore incorporates love, kindness, and energy into her interactions with students. While K-2 students line up outside the door before school begins, Bazemore has the students engage in morning movements that gets them ready for a day of learning. Harrison has affectionately dubbed Bazemore as her daughter's new in-school auntie.
"She greets students and parents authentically, and when she is not there, her presence is most definitely missed," Harrison said. "As a parent and an SPS employee, it brings me joy to see her going above and beyond to create a warm and welcoming environment starting at the door."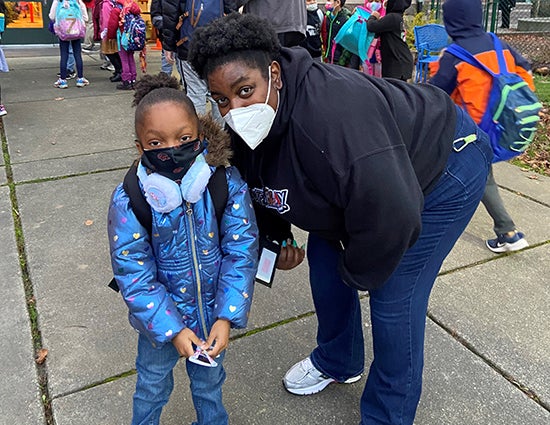 ---
Thomas Castle, TOPS K-8
Thomas Castle, a 7th grade social studies and language arts teacher at TOPS K-8. As a certified sign language interpreter, Ryan Page has spent a lot of time observing teachers and their teaching styles. He appreciates Castle's positivity and overall commitment to his students. From classroom management to student participation, Page said Castle knows how to keep all eyes on the lesson.
"Mr. Castle is the most engaging teacher I have ever interpreted for in my five years of interpreting within classrooms," Page said. "Students are … truly delighted to be part of his classroom."
According to Page, Castle exhibits extraordinary classroom management while retaining respect from his students. Castle also goes out of his way to learn the American Sign Language sign for every new topic he introduces.
"It is truly a pleasure interpreting for him," Page said.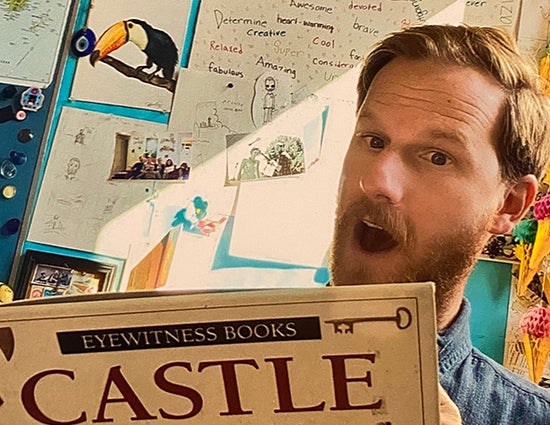 ---
November Shout Outs
Thank You School Custodians!
Seattle Public Schools is shining a spotlight on members of the SPS community who have made significant contributions to the district; people who go above and beyond in service at our schools. We received dozens of emails from staff members offering shout-outs, but none received as much praise as the custodial staff.
Despite having 60 vacant custodial positions that add more strain to their jobs, this team of workers has been performing heroics since the beginning of the COVID-19 pandemic. They have worked tirelessly since the shutdown March 2020, ensuring schools were cleaned, disinfected, and ready for students to return.
When schools re-opened in April 2021, custodians were faced with staffing shortages, which led to worries of not being able to clean the schools adequately. Director of Facility Operations Frank Griffin oversees the custodial staff. He said the team stepped up and worked overtime to ensure that schools were ready for students.
Once school started in Fall 2021, custodial staff faced even more challenges with increased workloads caused by outdoor lunches and the constant disinfecting of common surfaces was a strain on the team. But they were not deterred.
"This team is all about serving the staff and students of SPS," said Griffin. "They understand the importance of the role and have achieved nothing short of miracles."
What SPS Staff Have to Say
Read some of the praise heaped upon the custodial staff:
From Director of Facility Operations Frank Griffin
Bounma Thongdymanyvong, Inspector and Liaison Specialist: Headed the COVID-disinfecting response to schools with confirmed COVID cases. He has worked tirelessly to ensure spaces were safe for students
Young Wong, Custodial Engineer, Ballard High School: Trained 100+ new custodians over the course of a year. Ensured they were successful in their roles of supporting the educational process.
Mohamed Abdalla, Custodial Engineer: Faithfully served the staff and students at Viewlands Elementary with a can-do attitude and ownership of his role in relocating the school.
Nicole Selstead, Custodial Engineer and Roger Broz, License Assistant: Worked tirelessly to ensure that West Woodland was ready for staff and students upon reopening, juggling work with contractors, buildings staff, and various other SPS departments.
From staff around the district
"They are simply fantastic and much appreciated," Jim Stoltzfus, special education teacher, Blaine Middle School.
"Aaron Larson is incredible! [He is] kind, hardworking, personable, funny, thoughtful, and super communicative. Our school is so lucky to have him. Even as demands for his role have gone up over the pandemic, he's kept an atmosphere of warmth and optimism, and our building is holistically stronger in light of his contributions," Carrie Snow, resource teacher, Magnolia Elementary.
"Walter Harris worked briefly at Sanislo Elementary but got transferred back to Denny Middle. Walter consistently goes above and beyond to build solid relationships, interact with the kids, and be a generally amazing person. Walter should be recognized for his hard work, amazing attitude, and making life better wherever he works," Liz Jimmerson-Alaeddinoglu, first grade teacher, Sanislo Elementary School.
"Arnaldo Gando our head custodian at Lowell. He goes above and beyond," Tracey L. Thompson, social worker, Lowell Elementary School.