Celebrating MLK Jr.
Posted:
Summary: Schools across the district honored Dr. Martin Luther King, Jr.
Seattle Public Schools Celebrates Dr. Martin Luther King Jr.
Schools across the district honored Dr. Martin Luther King, Jr. in January. Students and educators put on assemblies and led marches around their campuses to highlight racial injustice. Here's how several schools celebrated Dr. King.
Highland Park Elementary
Educators at Highland Park Elementary brought back a tradition that had fallen by the wayside during the pandemic. The school held a student march around the school (photo of Highland Park students above). Classes made signs for the march, and students chanted as they walked around the block. Highland Park was also picked to host the City Year MLK Day of Service on Jan. 16. The service projects included beautification projects such as murals and painting, along with organization and outdoor clean-up.
Lincoln High School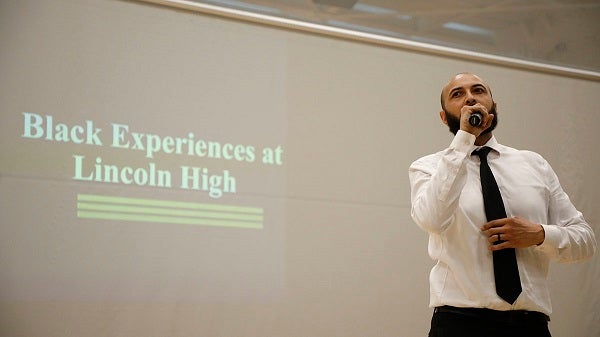 To provide a more intimate setting for its large student body, Lincoln High School's BSU hosted two smaller assemblies. The theme was "Black Experiences at Lincoln High," and BSU compiled a video montage of current Black students sharing about their experiences on being Black at a predominately white high school. Blues and gospel singer Lady A, a 1976 LHS alumnae, was the keynote speaker. She performed an original song, "The Truth is Loud."
Nathan Hale High School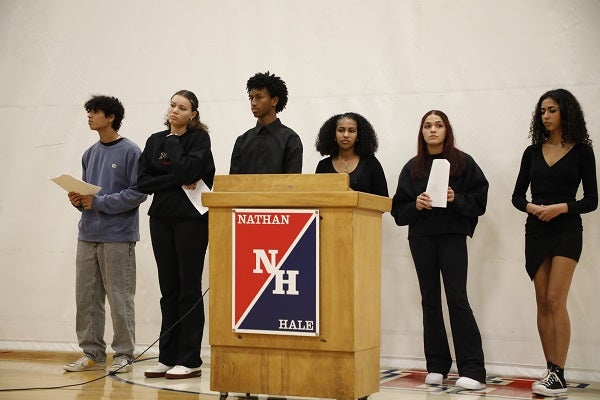 Nathan Hale's Black Student Union (BSU) pulled out all the stops for their MLK assembly. The group put together an informative assembly that allowed students to hear part of Dr. King's "I Have Been to the Mountaintop" sermon. BSU also led a panel with Black school leaders about the importance of representation and taking care of your mental health. Hale's choir led the school in the Black National Anthem "Lift Every Voice and Sing."
South Shore PreK-8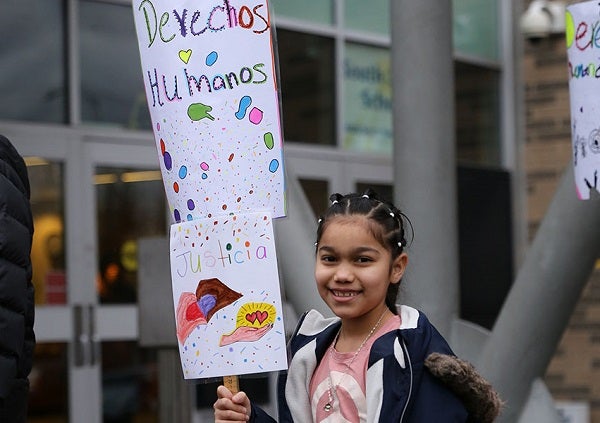 The cold and rain didn't dampen South Shore PreK-8 students' spirits as they joined together with Dunlap Elementary to march around the block. They carried signs about love and solidarity while chanting words of empowerment. Before heading out for their march, students gathered in the rotunda to hear their peers share poems about Black pride.
Rising Star Elementary
At Rising Star Elementary, students explained the story of Dr. King. In addition to watching video clips of his "I Have a Dream" speech, 5th graders read excerpts of the speech. Second graders shared an acoustic poem listing positive attributes for each letter of Dr. King's name. A class also modeled a protest march for the school, with signs like "No more bullying!" and "Kindness to all!" The event culminated with the entire school singing, "We Shall Overcome" with sign language and "Sing About Martin."