Library News Archive
February: Black History Month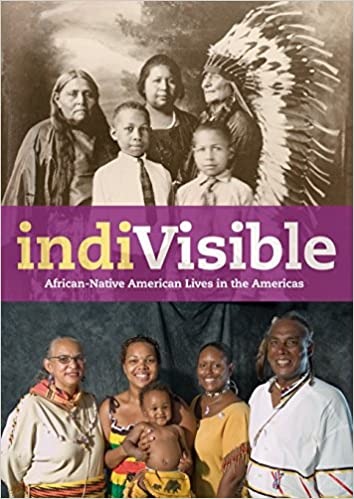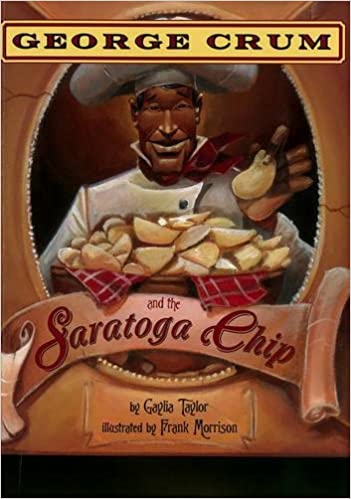 In recognition of Black History Month, we've created an online collection of webpages, videos, articles and books about Black History Month and Black Indians, people of mixed African and Native American ancestry.
Explore some of the books in our collection such as Black Indians: A Hidden Heritage and Proudly Red and Black: Stories of African and Native Americans, both written by William Loren Katz, and IndiVisible from the National Museum of the American Indian.
---
Inauguration Day 2021 Teaching Resources from SPS Curriculum and Instruction
On January 20th, President-elect Joe Biden will take the Oath of Office and be sworn in as the 46th President of the United States of America during an inauguration ceremony. Vice President-elect Kamala Harris has also made history as the first woman and the first person to identify as Black and as South Asian American to serve in the role of Vice President.
Many teachers are considering ways to approach teaching about the inauguration. The resources listed below are lessons and activities to help you teach about the event through a non-partisan lens.
View Teaching Resources
---
June is National Pride Month, an annual celebration honoring the 1969 Stonewall Uprising in New York City. To commemorate Pride Month, we're sharing a selection of books and online resources focusing on the LGBTQ2 Native American community.
Books in our library:
View our Pride Month Online Resources Collection, where you'll find articles about two-spirit activists, videos featuring San Francisco's two-spirit powwow, a streaming video from Seattle Public Library that includes a short film exploring the two-spirit tradition, and more information resources.
---
April: National Poetry Month
April is National Poetry Month—the perfect time to discover Native American poets, read their poetry, and learn about their creative contributions to the literary world. We've gathered a selection of poetry-related resources for you to enjoy:
---
Women's History Month
Women's History Month – Celebrating Native American Women
Browse the collections below to discover female authors from across North America—the United States, Alaska, Canada and southern indigenous tribes—and explore resources about Native American women:
Joy Harjo (Muscogee), U.S. Poet Laureate: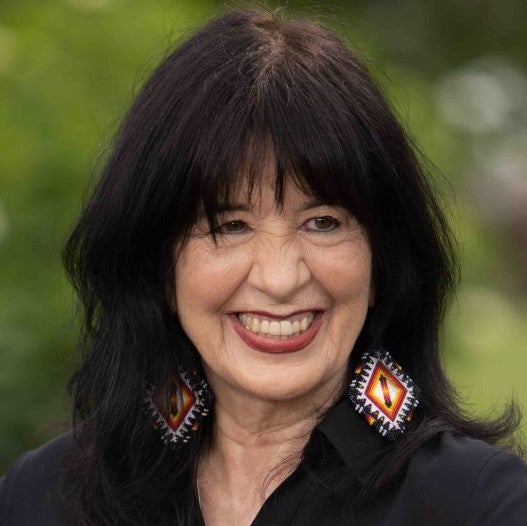 Sondra Segundo (Haida), author and illustrator: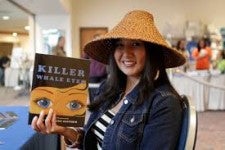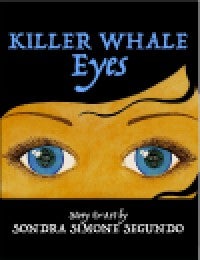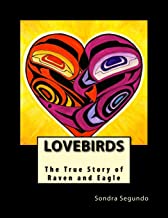 Author Robin Wall Kimmerer (Citizen Potawatomi Nation), author: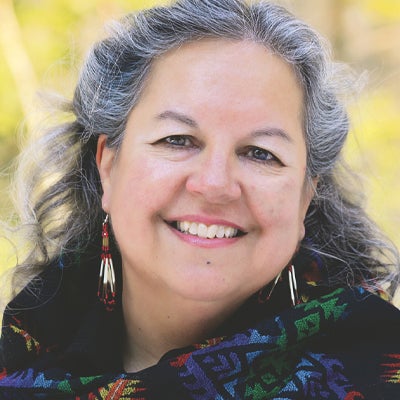 ---
SPS Librarians Visit the Library
Seattle Public School librarians are holding meetings in the Native American Education Library to explore the collection and share ideas for helping teachers and students use our resources. SPSSeattle Public Schools More teachers and staff are welcome to schedule a time to use the library for meetings. If interested, please contact Gail Morris.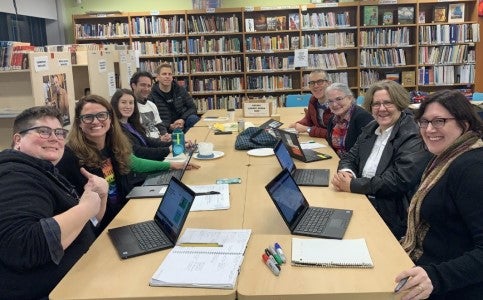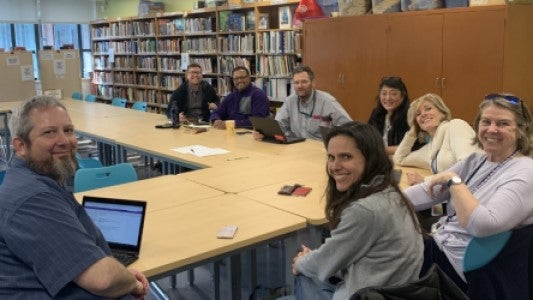 Left photo, SPSSeattle Public Schools More high school librarians (pictured left to right): Claire Scott (Lincoln), TuesD Chambers (Ballard), Liz Crouse (Nathan Hale), Tyson Manzin (Garfield), Quinn Longhurst (Franklin), Luke Azinger (Sealth), Betty Brennan (Ingraham), Deb Gallaher (Roosevelt), Darcy Brixey (SPSSeattle Public Schools More Library Program Manager)
Right photo, SPSSeattle Public Schools More elementary school librarians (pictured left to right): Kevin McNew (Leschi), Danae Powers (McGilvra), J.K. Burwell (Graham Hill), Kathleen Gillespie (John Stanford), Linda Nakagawa (Lafayette), Craig Seasholes (Dearborn Park), Benjamin Davis (Martin Luther King Jr., Brighton), Michael Zetterberg (Thurgood Marshall)