SPS Language Highlights
In Seattle Public Schools across dual language classrooms, heritage language classes and world language classrooms there are many ways students are valued for their language(s), cultures and identities. Each month we highlight different projects and events across SPSSeattle Public Schools More schools and communities.
Happy Year of Tiger – Lunar New Year Celebrations!
Seattle Public Schools is proud to offer Dual Language Education and World Language opportunities in Chinese language and culture. We are proud of the many different Chinese languages and cultures that students and families represent across SPSSeattle Public Schools More schools. The year of 2022 is the Year of the Tiger and during this year we can focus on taking action, being strong and brave. On behalf of the Chinese language educators in SPSSeattle Public Schools More we wish you a prosperous 2022. Students in Chinese language classes are working across the district to learn more about Chinese language and culture and celebrate in many different ways. Here are a few pictures from student work at Mercer International Middle School and Beacon Hill International School!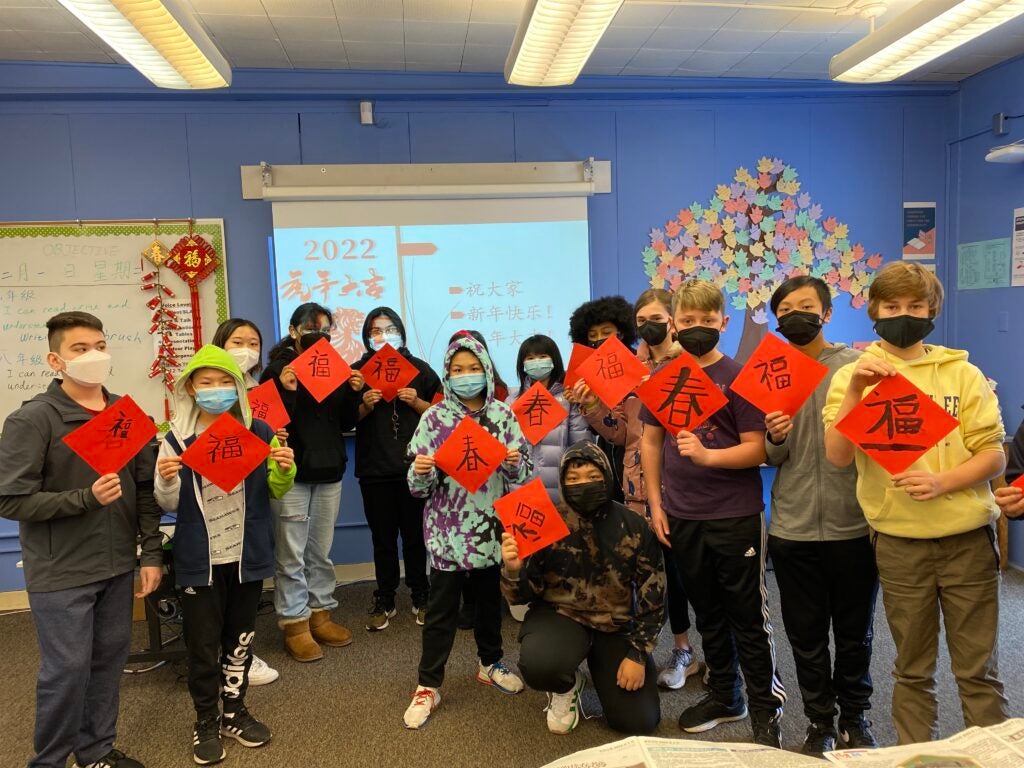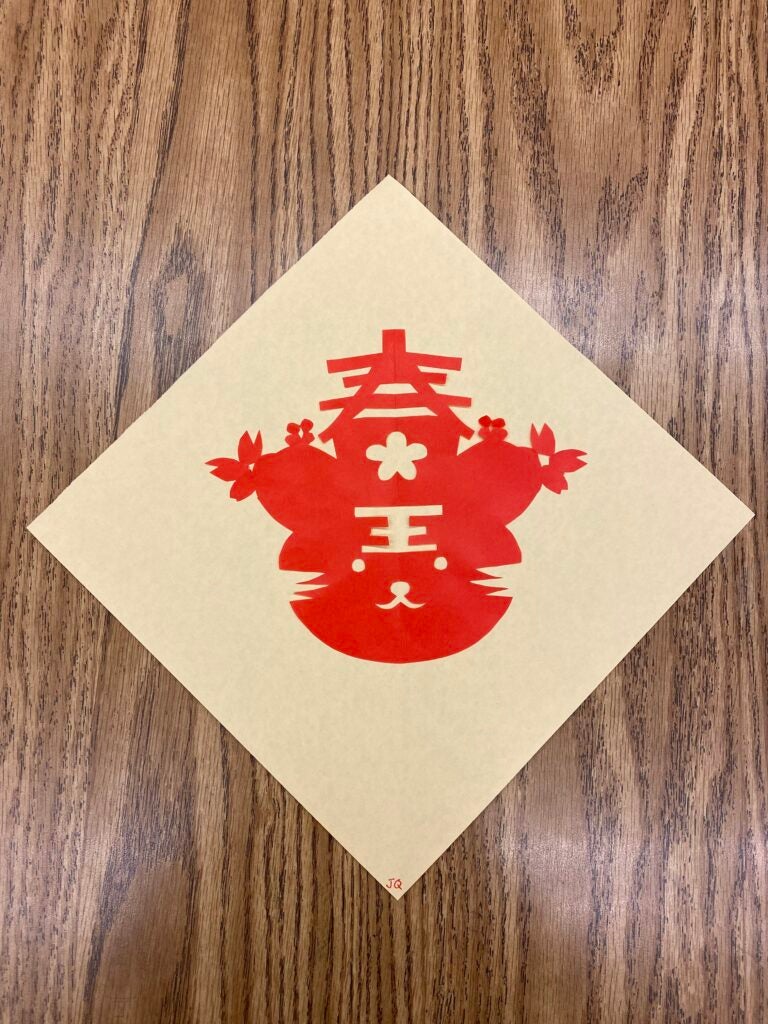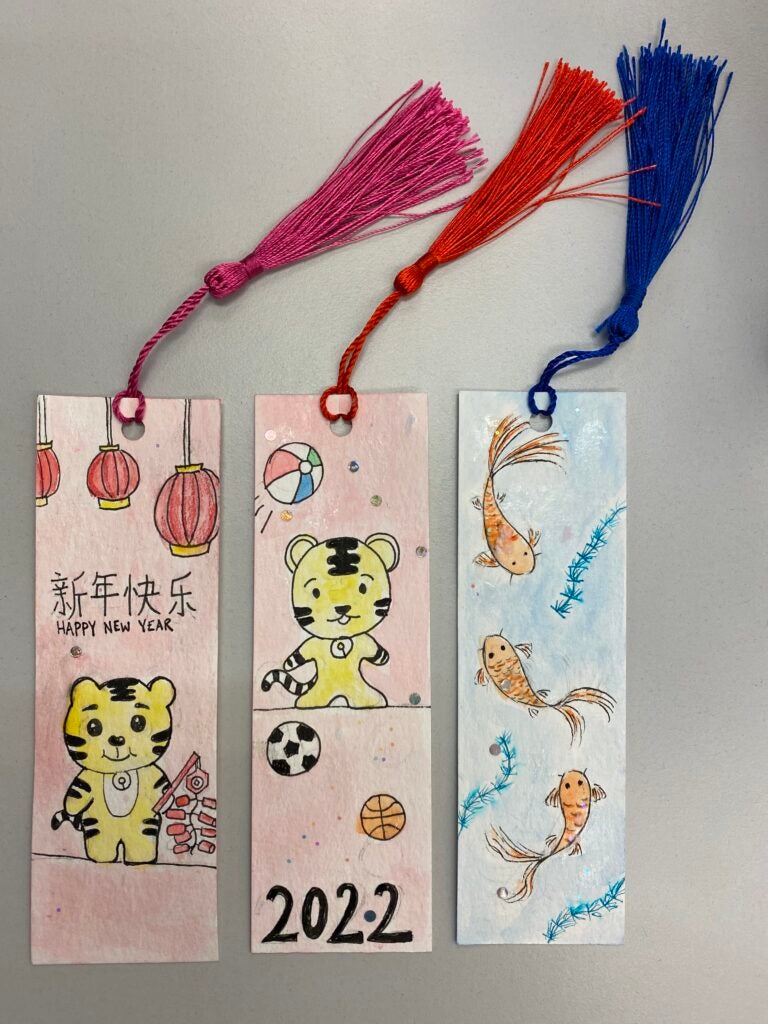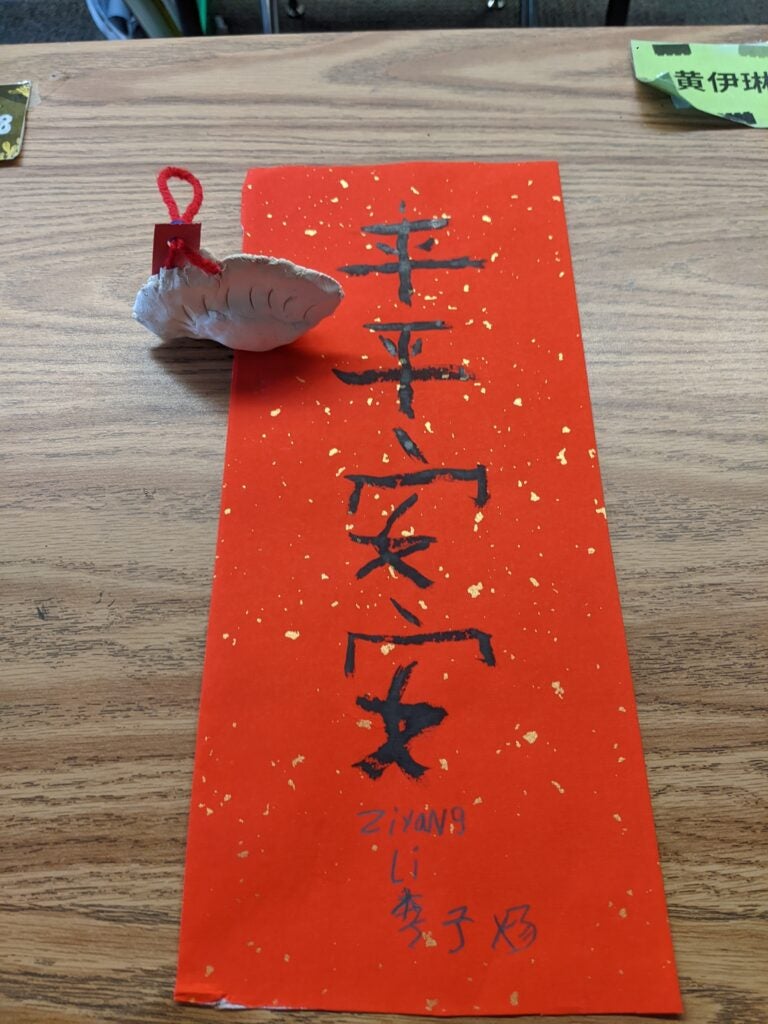 Colecta de Abrigos: Una Colaboración con Providence Regina House Food Bank
During the months of December and January, Chief Sealth International High School Dual Language students organized and lead a coat drive for community members in South Park at the Providence Regina House Food Bank. This amazing effort was lead by student leader Fatima Garnica Escamilla. Many winter coats were collected and distributed with a community effort and the great ideas of students.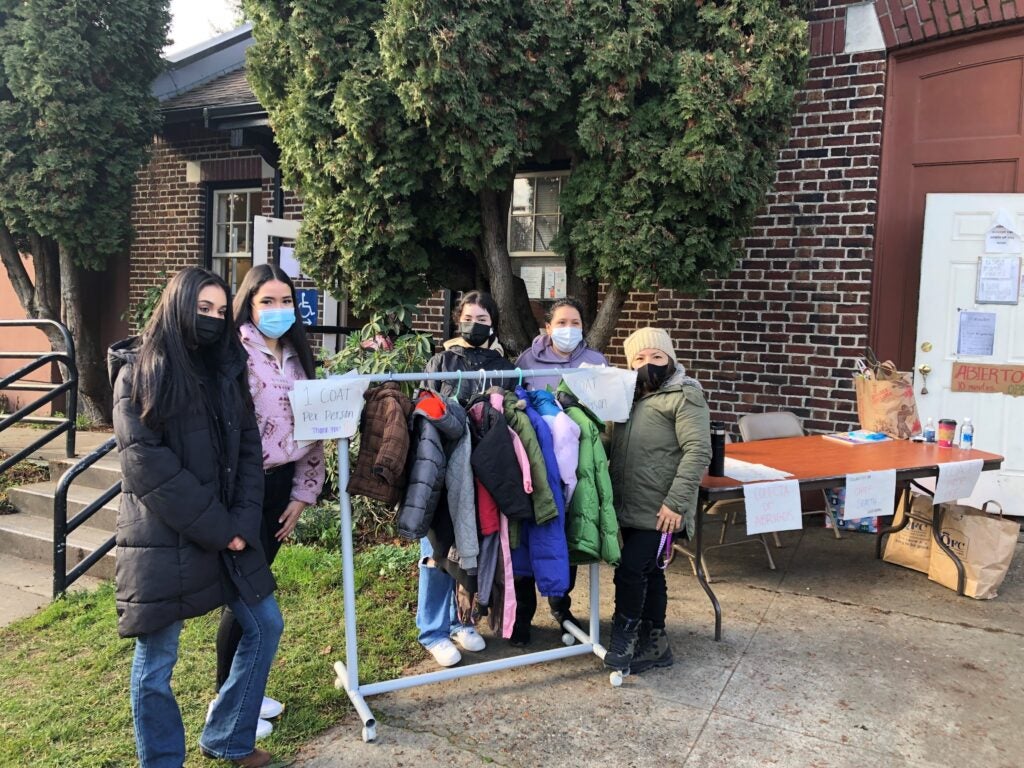 Celebrating El Día de Muertos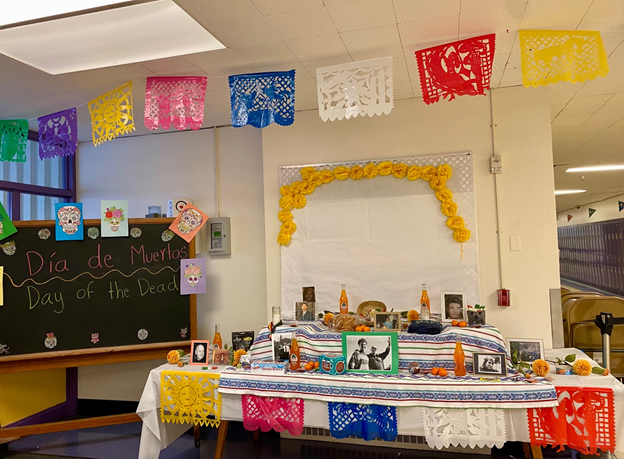 El Día de Muertos, es una celebración tradicional mexicana que honra la vida de nuestros muertos. Se festeja los días 1 y 2 de noviembre. En la escuela secundaria Washington Middle School, realizamos un altar en honor a nuestros difuntos. La maestra de español y asistente bilingüe de español, realizaron en conjunto, un altar e invitaron al personal docente y personal en general, a traer alguna foto de un ser querido fallecido, junto con un artículo o comida sellada que la persona amó durante su vida. El grupo extracurricular; "Grupo Latino", creó calaveras. Los estudiantes reflexionan sobre el valor de la vida y aprecian sus tradiciones y relaciones con sus seres queridos.
Crédito: La maestra de español Yaneth Griselda Martínez López y asistente bilingüe de español Gabriel Avelar Zuñiga"
The Day of the Dead is a traditional Mexican celebration that honors the life of our departed loved ones. It is celebrated on November 1st and 2nd. At Washington Middle School, we created an altar in honor of our deceased. The Spanish teacher and bilingual Spanish assistant, together, made an altar and invited the teaching staff and staff in general, to bring a photo of a deceased loved one, along with an article or sealed food that the person loved during their life. The after-school club; "Grupo Latino", created skulls. Students reflect on the value of life and cherish their traditions and relationships with loved ones.
Photo and text contributed by Yaneth Griselda Martinez Lopez – Spanish Teacher & Gabriel Avelar Zuñiga – Bilingual Instructional AssistantA school employee who works under the supervision of teachers or other More at Washington Middle School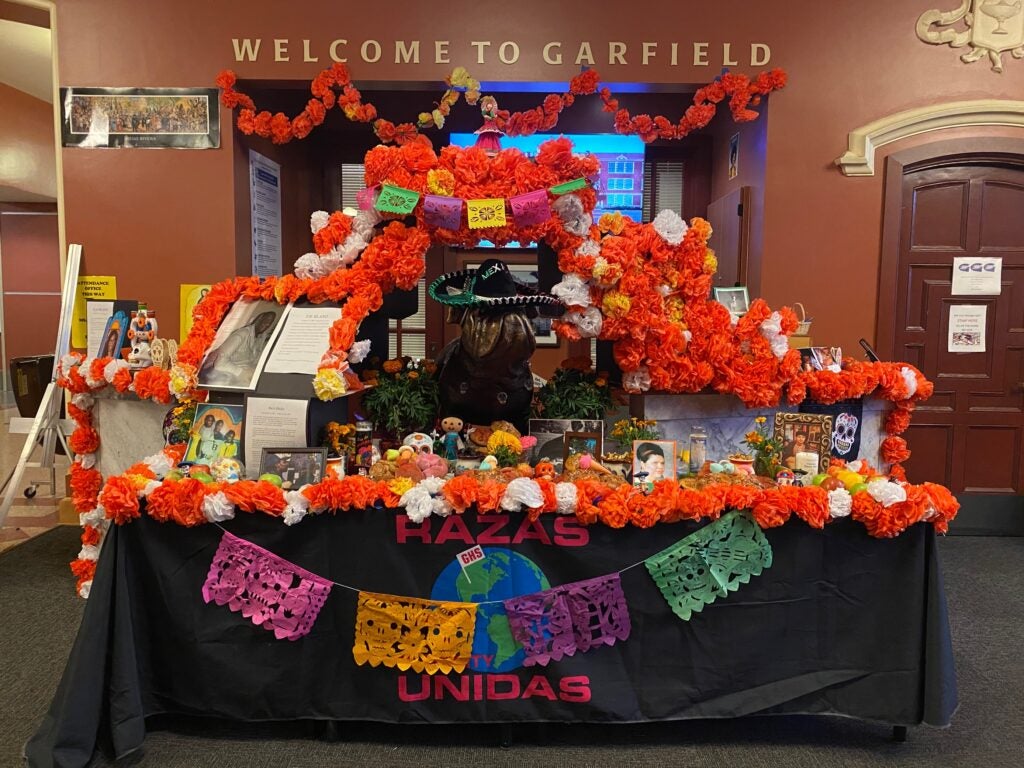 The ofrenda made this year was made possible thanks to Razas Unidas, Spanish Heritage, and Spanish classes at Garfield High School. The ofrenda represents shrines built to remember and honor people who have died. They are a way to keep the memory of that person alive through the annual tradition of remembering what they liked to do, eat, drink and see themselves. Razas Unidas started preparation about a month or two before the final ofrenda was assembled. This was because Razas and Heritage students educated students in different Spanish classes on Dia De Los Muertos and presented them with the origins and traditions of this special holiday. We wanted students to be able to contribute to the ofrenda, so we had students learn how to make flores de papel (paper flowers). We then set to assembling and putting together the beautiful final ofrenda in the main entrance of Garfield. This took about roughly two days with the help of students and teachers! Staff and students were allowed the opportunity to contribute in any way they could!
Photo contributed by Olympia Lai, Spanish Teacher at Garfield High School & Text contributed by Raza Unidas students.