Student Leadership Council
African American Male Student Leadership Council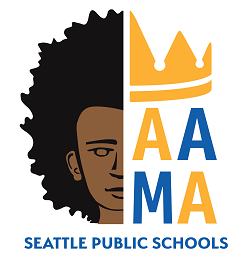 The Seattle Public Schools welcomed the first AAM Student Leadership Council (SLC) January 2020. The SLC promotes a network of student leaders who support each other at their schools and across our district while also providing guidance to district leadership on priority initiatives of the AAMA Department.
Members of the AAMA Student Leadership Council will:
create a network of African American male students in positions of leadership who support each other at their school sites and other schools;
act as role models and leaders for each other as well as for other African American males in our schools;
participate in school district initiative development; assessing and creating school site interventions and programming for African American males; and
regularly present for Seattle's AAMA program at the district, local, and national level.
Read more about the members of the Student Leadership Council.
Student Leadership Council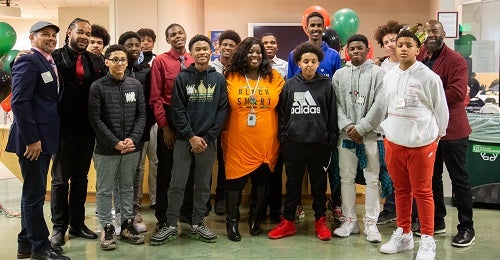 Photo of Student Leadership Council members and AAMA staff taken at the council orientation. Not all council members are pictured.
Watch a video of SLC students sharing why they decided to join the council below: