Seattle Super Readers
Seattle Public Schools Launches Seattle Super Readers
As part of the new strategic plan, Seattle Public Schools is focusing all efforts on reaching students furthest away from educational justice, beginning with African-American males.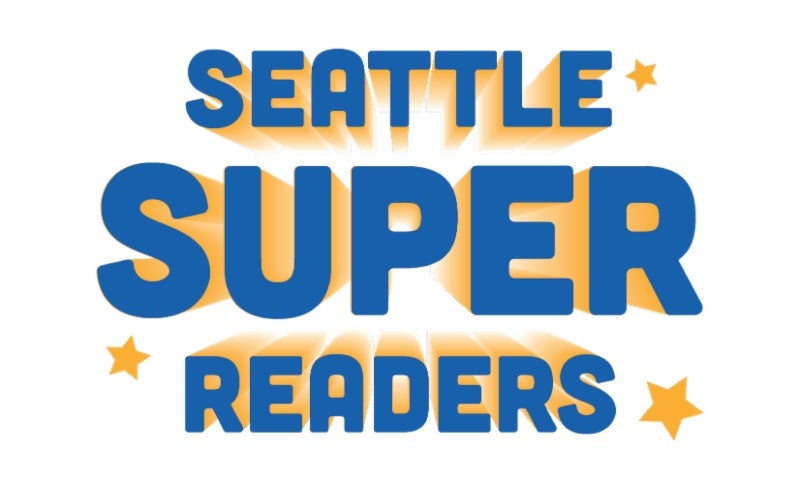 Our universal goal is for every student in Seattle Public Schools (SPS) to receive a high-quality, world-class education and graduate prepared for college, career, and community. Read more about the Seattle Public Schools strategic plan.
As part of the 2019-24 five-year strategic plan, a priority goal is to make sure 100% of students become strong readers by 3rd grade. It is vital that all students meet this benchmark, as reading by 3rd grade is predictive of high school graduation and life success. Our mission is to help students achieve and we believe it is possible with the help of families, the community, partners, and our great staff.
To successfully support this initiative, SPS is excited to announce the launch of Seattle Super Readers, a reading campaign that is entirely focused on laying the groundwork to meet this goal.Every SPS student is a Seattle Super Reader, and summer is the perfect time to practice and build reading superpowers like learning new words, understanding what is read, and reading smoothly.Research shows that daily reading, just 20 minutes per day, helps prepare students for success. 
Early Literacy Support at SPS Schools
There are schools across the district with high representations of students of color, particularly African-American males. The district will provide priority reading support to these schools. Many of them are already doing transformational work, and these sites will be the test ground for new literacy approaches, as they lead the way in Seattle Public Schools. Summer 2019, all kindergarten through 3rd grade students at these schools received a book bag with a set of 10 high-interest books to read over the summer.
Connect with Us!
Share your child's favorite books by tagging us on Facebook and Twitter and using the hashtags #spsconnects and #SeattleSuperReaders.
Let's get reading, Seattle Super Readers!
Family Resources and How You Can Help
Families are our students' first teachers and our greatest partners in this effort. We can't do this without you. Below are some suggestions to consider as you support your child as a Seattle Super Reader!
Encourage your child to set a weekly reading goal; this could be number of minutes, number of books, number of days, or pages read.
Encourage your child to read at least 20 minutes a day, every day.
Provide choice! Let your child choose what they want to read, and they will be more engaged. Books, magazines, newspapers, web pages, comic books, graphic novels, etc. – it all counts!
Read together and re-read favorites.
Read books in your home language, if more than one language is spoken at home.
As your child explores both nonfiction and fiction books, here are some questions to better understand what your child is thinking and help them make sense of what they are reading.
Ask your child questions such as:
For Fiction Books (stories)
What is happening so far in the book?
Where does the story take place?
Who is your favorite character and why?
Does this book remind you about anything in your own life?
If you were this character, would you say/do/feel the same way? Why or why not?
What was your favorite part in the book? What makes that your favorite part?
For Nonfiction Books
What do you already know about (topic)?
What new information did you learn?
What surprised you about _______?
If you were going to tell someone about _____, what would you tell them?